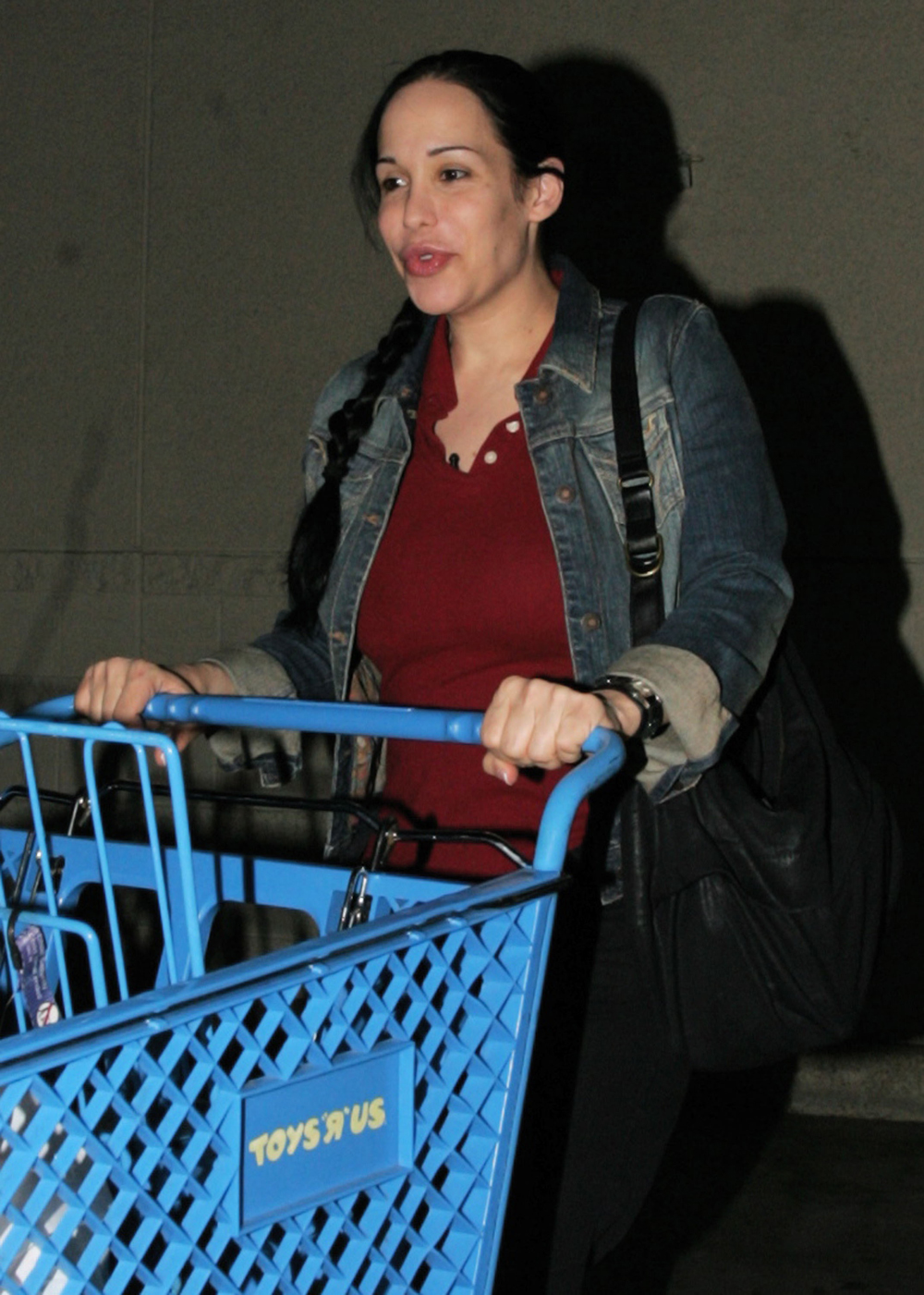 Poor Nadya Suleman. She has so many hurdles to jump through, so much needless stress. It's got to be hard when you intentionally inseminate yourself over and over again and somehow magically end up with 14 kids. Nadya's just found out that she can't take the first round of her infamous octuplets home. According to the hospital, her new home isn't yet ready for even two of the eight babies. Considering it's a four bedroom home that's supposed to house 14 children, I can't help but wonder how it will ever be ready.
Naturally, Nadya's a bit frustrated. Especially because none of this is her fault. Or her responsibility. As she told Radar, "I never asked for all of this." Really?
Octo-Mom Nadya Suleman had high hopes her first two babies — Noah and Isaiah — were coming home Monday… but, those hopes were dashed Monday evening when officials at Kaiser Permanente Medical Center determined that Nadya's new home in La Habra was not quite ready for the babies arrival.

"I'm really upset about this. I really wanted to return to a normal life. I know the hospital is doing its best for the kids but I never asked for all of this. It just makes me sad and I'm going to do everything I can to get them back but I also need to please the hospital," Nadya told RadarOnline.com exclusively.

Hospital officials said the gas company still needed to inspect Nadya's new 2,500 square ft. home and CO-2 detectors needed to be installed before the babies would be released. Workers were completing various home improvement projects at the house. Officials at Kaiser, where the babies have been since their birth Jan. 26, said the babies should be going home soon but were not certain when.

Nadya spent the weekend purchasing items for the house and taking her kids to Disneyland.
[From Radar]
I'm wondering how she never asked for "all of this." What she means by "this" is any complications or challenges. What Nadya asked for was that she get a lot of attention and play out her bizarre Angelina Jolie fixation while showering her with adoration. And in her Pollyanna-esq world, I'm sure she genuinely believed that there would be no hurdles and she could do exactly what she wanted. But in reality, Nadya did very much "ask for all of this." Unless some turkey baster snuck up on her and surprised her. Considering all the steps in the insemination process, from medical to financial, it seems like Nadya probably had about fifty different chances to change her mind.
Just because she doesn't like the consequences doesn't mean she didn't ask for it. And she's got a lifetime of consequences, hurdles, and challenges ahead of her.
In related news, yesterday Nadya blew over $1,000 on makeup.
Here's Nadya going on a toy shopping spree at Toys R us after leaving the hospital yesterday. Images thanks to WENN.com.