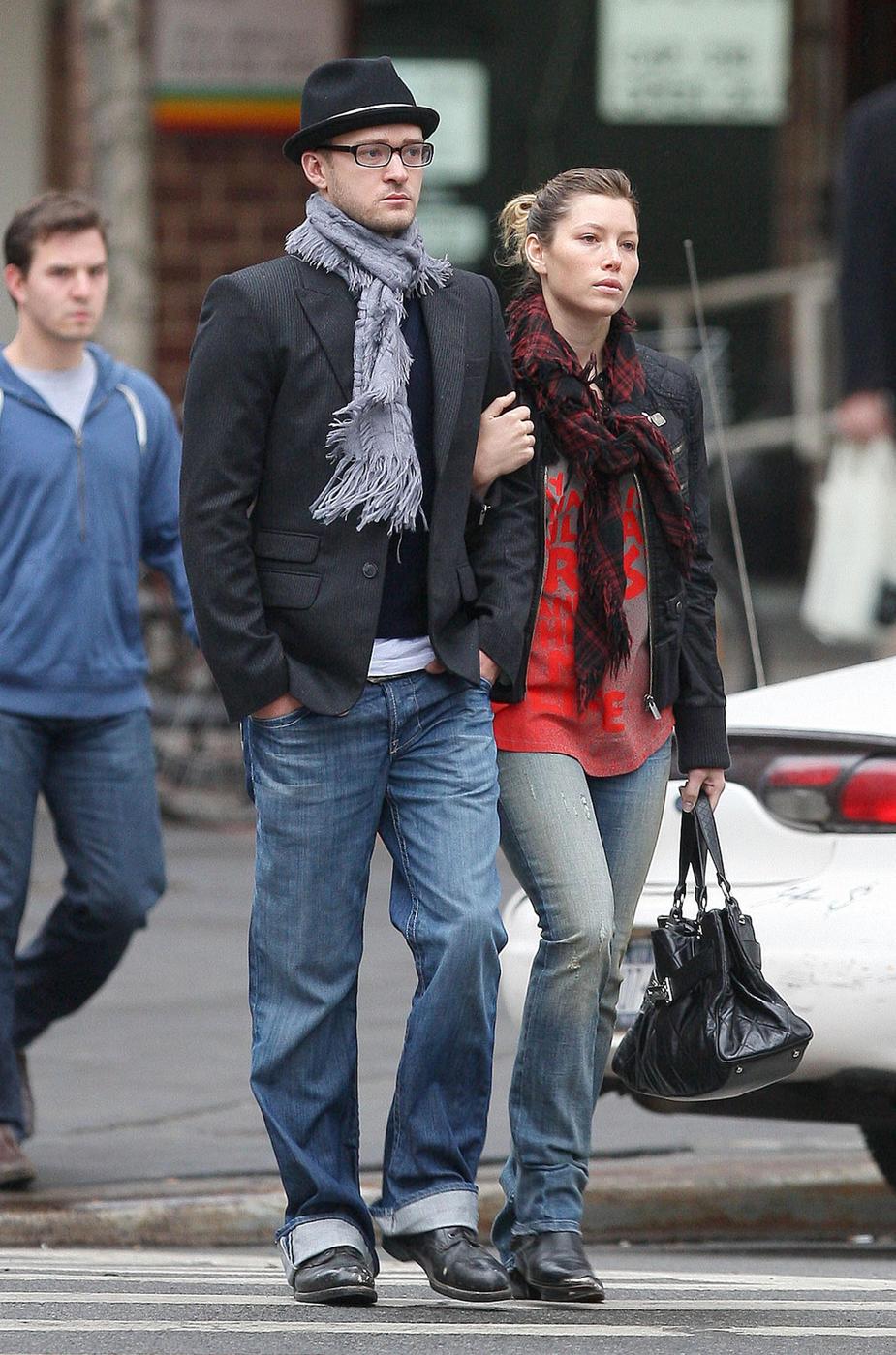 Justin Timberlake really is proving himself to be quite the Renaissance Man – at least when it comes to entertainment and business. He successfully transitioned from a boy band to a musically respected pop star. He opened up two restaurants in Manhattan, Southern Hospitality and Destino, that have both managed to do well. His clothing line, William Rast, is hugely successful. So what's left for him to do? Tequila. Not a shot of it – Timberlake is coming up with his own brand.
Justin Timberlake has something new to toast: The singer and budding businessman is launching a new brand of tequila named 901.

In development for more than two years, the liquor will hit store shelves in early May in New York, Los Angeles, Las Vegas and St. Louis.

The reason behind the numeric name? "901 is that time of night when your evening is ending, but your night is just beginning. It is also a subtle nod to his hometown," says the singer's spokesperson, referring to the area code for Memphis, where Timberlake grew up.

The new venture is the latest addition to Timberlake's growing business portfolio, which includes the fashion line William Rast and the music label Tennman.
[From People]
According to the New York Post, Timberlake isn't merely slapping his stamp of approval on the tequila. He actually did (presumably fun) research for its development.
JUSTIN Timberlake is expanding his brand. The pop star, "SNL" regular guest and clothing designer has added tequila to his growing list of interests. Timberlake recently toured a Mexican distillery where he was caught on video tasting tequilas. A spokeswoman for the star confirms, "This was one of his many meetings over the last two years in development of his tequila business."
[From the New York Post]
All of Justin's other ventures have proven successful, so I'm sure 901 will too. He's just got that golden touch. He's certainly not the first big name celebrity to push hard alcohol. Diddy has a $100 million deal to promote Ciroc vodka – which he didn't even create. He's just giving it his stamp of approval and posing for ads. If Justin's tequila does well, I can't even imagine how much he could make from it.
I hate it when celebs let someone else do all the work and then slap their names on it. But in Justin's case it seems like he's always the head honcho on his business projects, and no matter what he's doing, he does well at it. And now he can do all those things while drinking tequila. Even better.
Here's Justin Timberlake with Jessica Biel as they stroll around their Tribecca neighborhood on March 8th. Images thanks to Pacific Coast News.