Stephen and Danny Baldwin try to save Lindsay Lohan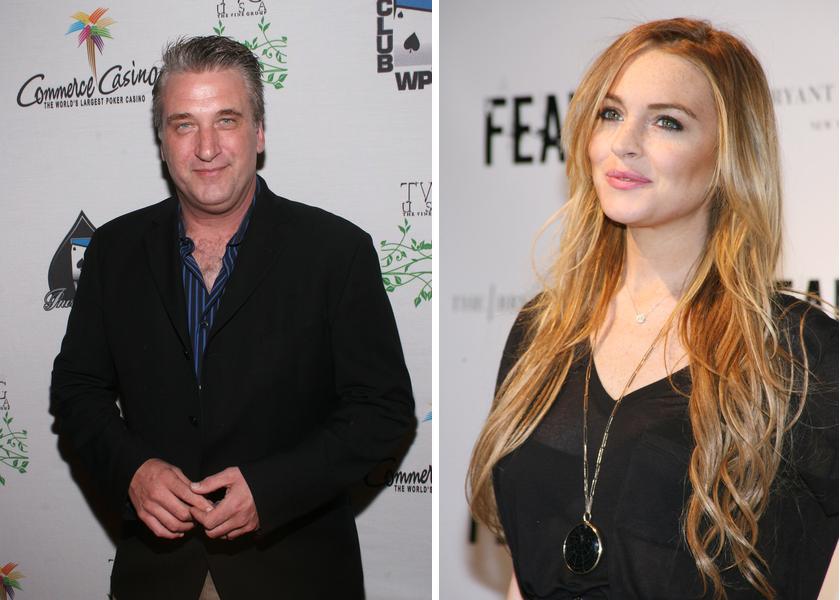 Lindsay Lohan isn't going into rehab again – but she is going into a "therapeutic environment." Which could mean any number of things. Two of the Baldwin brothers – Danny and Stephen – are organizing it, though it's unclear exactly what this all means.
After a whirlwind weekend in the media spotlight in response to a warrant (which was later dropped) being issued for her arrest, Tarts has been told that Lindsay Lohan is seeking professional guidance to put her back on a positive path. According to an inside source close to the Lohan family, the troubled 22-year-old will temporarily be in a "therapeutic environment" organized by fellow actors, Stephen and Danny Baldwin.

"Lindsay is still able to go to work and meetings and do normal things," said our insider. "But she wants to remove the negative influences in her life."

Reformed rehabber himself Daniel Baldwin is devoting a great deal of time and energy into making sure the young starlet doesn't fall back into her wild ways. "Lindsay's doing great, her sobriety is the most important thing to her," Baldwin told Tarts in an exclusive statement on Wednesday. "She is taking all the necessary measures and actions for her continued health."

A rep for Lohan confirmed that she is not in rehabilitation but did not respond for any further comment. Lindsay's father, Michael Lohan, declined to elaborate on his daughter's immediate plans but said Lindsay is committed to improving her quality of life. "Lindsay will disclose where she is staying and what she is doing when she is ready," he said, adding that he intends to come to Los Angeles this week to offer his daughter support and guidance.
[From Fox News' Pop Tarts]
This sounds like some version of a halfway house or sober living community. Daniel Baldwin was on "Celebrity Rehab," and frankly he annoyed me. He was always acting like the savior, but it seemed like he was just doing it to get attention and praise. The fact that he's rushing in to help Lohan – and chat about it in "exclusive statements," makes me worry that this is more about fuelling his own ego than helping Lindsay. And I'm not even going to bother going into the obvious disaster that is Michael Lohan.
I'm glad Lindsay is doing something though. I wish it were a little more private. And I'm hoping that Daniel and Stephen Baldwin are just supporting her, not actually organizing the entire thing. There should be professionals behind it. Nonetheless, I'm glad she's taking some kind of action.
Here's Lindsay leaving a medical building in Los Angeles, yelling at the swarm of paparazzi awaiting of her today. Images thanks to WENN.com.

Written by JayBird

Posted in Addictions, Daniel Baldwin, Lindsay Lohan, Stephen Baldwin

- The Blemish interviews Carmen Electra [The Blemish]
- Rumer Willis joins Pretty Little Liars [Lainey Gossip]
- Morgan Freeman falls asleep during interview [D-Listed]
- Fug or fab: Isla Fisher [Go Fug Yourself]
- Tamra Barney confirms spinoff [Reality Tea]
- Movie franchises that rebounded [Pajiba]
- Why Dylan McKay is the perfect boyfriend [Buzzfeed]
- Saoirse Ronan could have been a Lohan [Evil Beet]
- GIFs from Cannes [Popsugar]
- Cat massages a dog [CDAN]
- Heather Graham is so pretty [Celebslam]
- What is Lucy Hale wearing? [Moe Jackson]
28 Responses to "Stephen and Danny Baldwin try to save Lindsay Lohan"