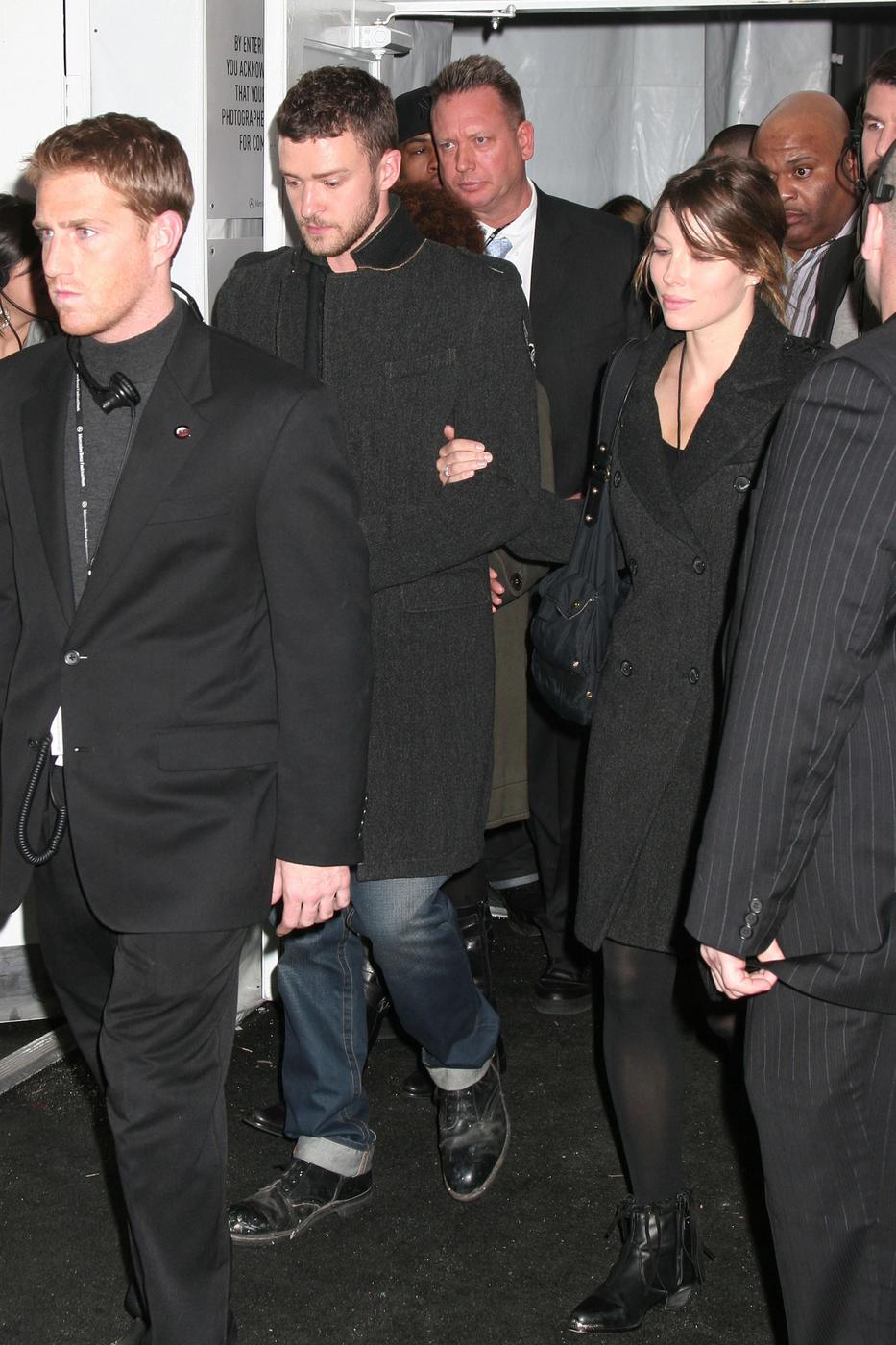 A few weeks ago, an account of an impending break-up was reported by The Chicago Sun-Times. They claimed that Jessica Biel and Justin Timberlake had been having some problems and were about to end their relationship at any moment, contrary to all of the "they're so in love" reports that have been widely circulated.
Add another notch on the rumor bedpost: JT and Biel were supposed to make an appearance at a casino opening last week, and now people are treating their absence as a harbinger of relationship doom. PR Inside has more:
Pop star Justin Timberlake and girlfriend Jessica Biel fuelled reports their relationship is in trouble after they failed to show up at a casino opening.

The couple, dating since 2007, has recently been dogged by rumours they plan to split, with a source telling U.S. newspaper The Chicago Sun-Times: "Things are not going as smoothly as (Biel and Timberlake) would want people to think they are."

The stars then added to the speculation when they failed to deliver a scheduled promotional appearance at the launch of an Indiana Live Casino in Shelbyville, Indiana on 13 March (09).

And their absence infuriated many members of the 8,000-strong audience.

Guest Marian Flemming says, "It was ridiculous. They promised us that Justin and Jessica were going to be here, so we came down to check out the new casino and had hoped to see the two stars. When they did not show up, we simply felt cheated."
[From PR Inside]
Since there's no rumor of Timberlake getting sued for his failure to appear, I suppose it either wasn't a paid appearance, or Timberlake has already given back his appearance fee. By the way, who goes to a casino opening in Shelbyville, Indiana to see JT and Biel?
So are they breaking up? To my eyes, JT has looked "over it" for a while, and Biel has always seemed a little clingy. Maybe I'm totally wrong, but is Justin Timberlake really such a prize in a boyfriend? Perhaps Jessica could just call it a day and move on to bigger and better things.
Here are Justin and Jessica sneaking out the side door of the William Rast Fashion Show at the Tent in Bryant Park in New York on February 16th. Images thanks to Pacific Coast News.