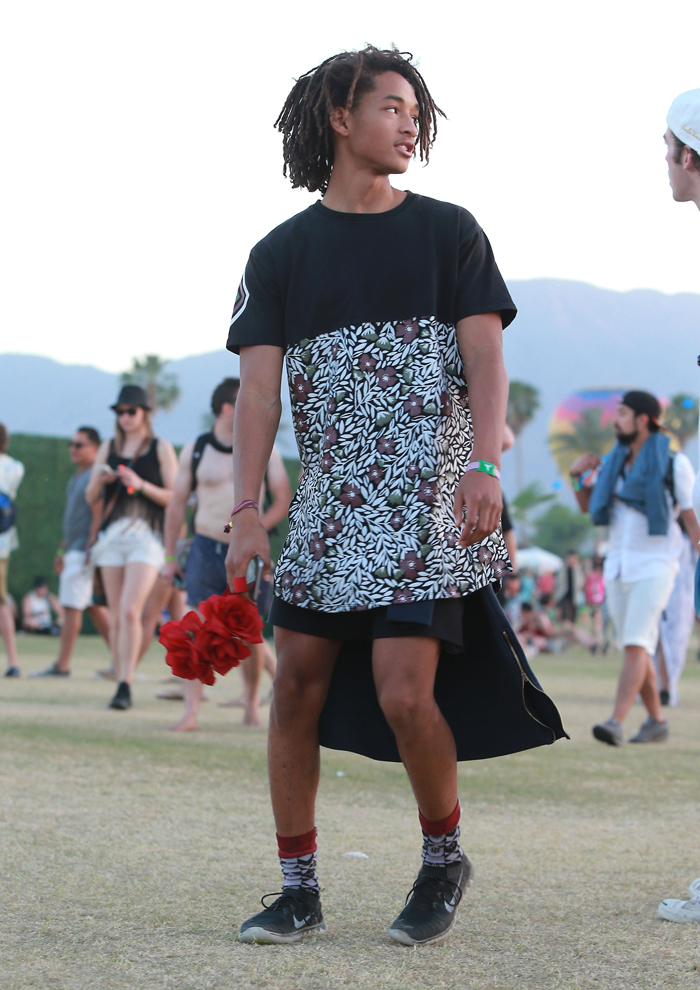 Coachella was largely uneventful this year without Vanessa Hudgens and her headdress. That's not entirely true statement. We did see a dancing Sparkles and Bieber in a chokehold, but nothing major in the style department. Thankfully, Jaden Smith livened things up. I was wondering where he was last weekend, but he burst onto the scene with much fervor for the Coachella finale. Jaden's been rocking skirts lately, so he kept up the trend with a tunic-like ensemble. And he added a flower crown! He had a fantastic time without appropriating anyone's culture. The red stripe in his socks goes with the flowers without appearing too matchy matchy. Jaden wins.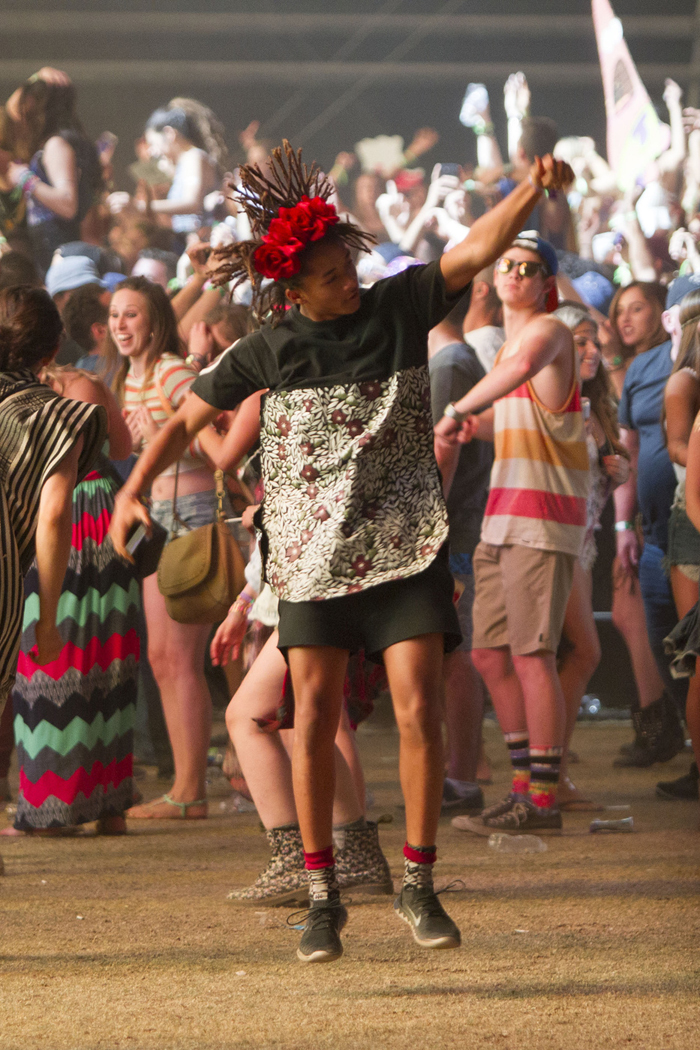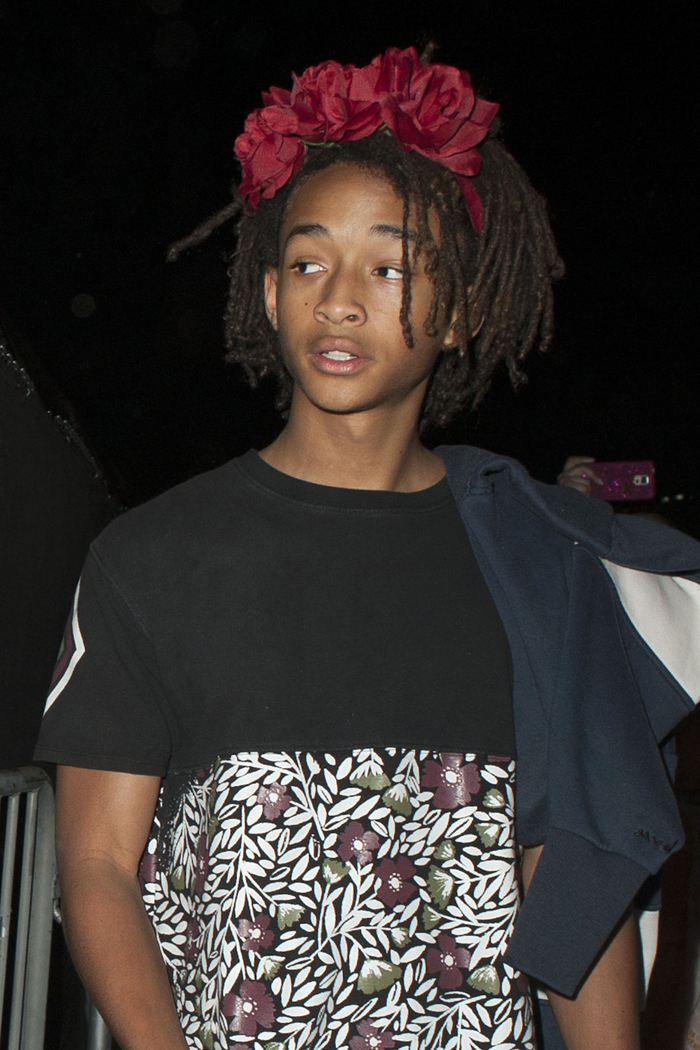 Kylie Jenner's Friday look featured a pink wig. This look was very conservative compared to what came next.
On Saturday, Kylie showed off her spider-lady outfit with Tyga at Khloe Kardashian's pre-"Chella" party. Kris Jenner is a failure as a parent.
Kendall Jenner wore a Megadeth t-shirt, which was more tasteful than Kylie's outfits.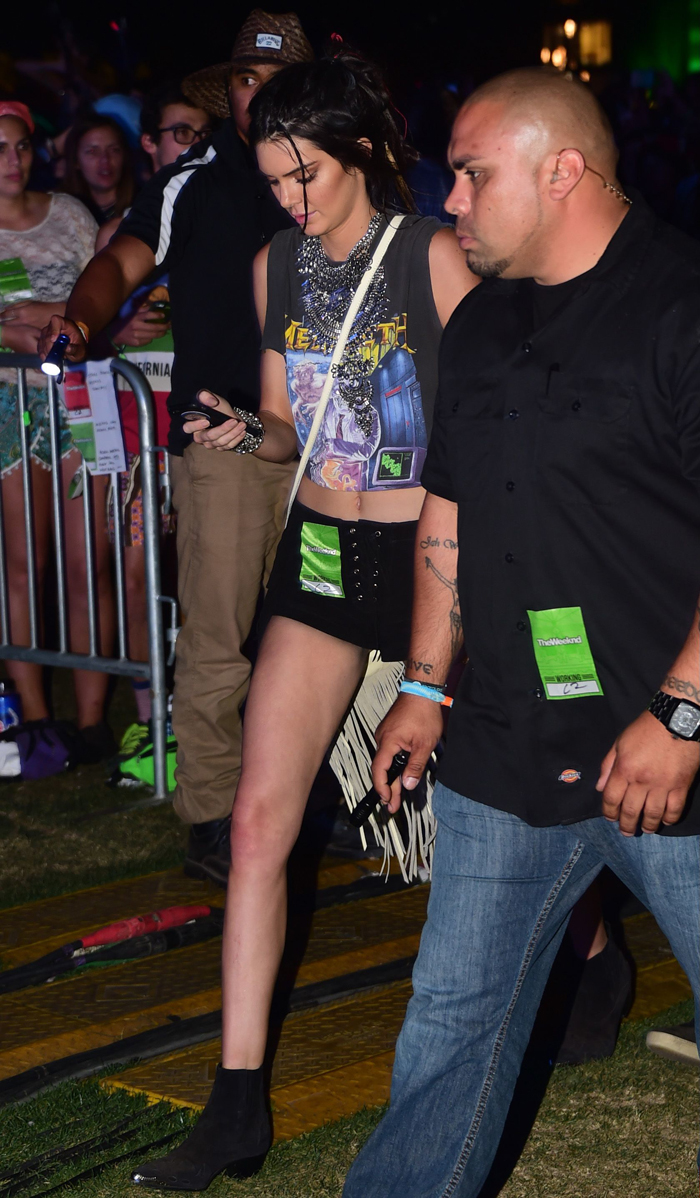 Diane Kruger looked casual but still cool with Joshua Jackson and Nina Dobrev. Only Diane can escape the hipster vibe and still look chic at this festival. Oh, and everyone must hold hands at Coachella!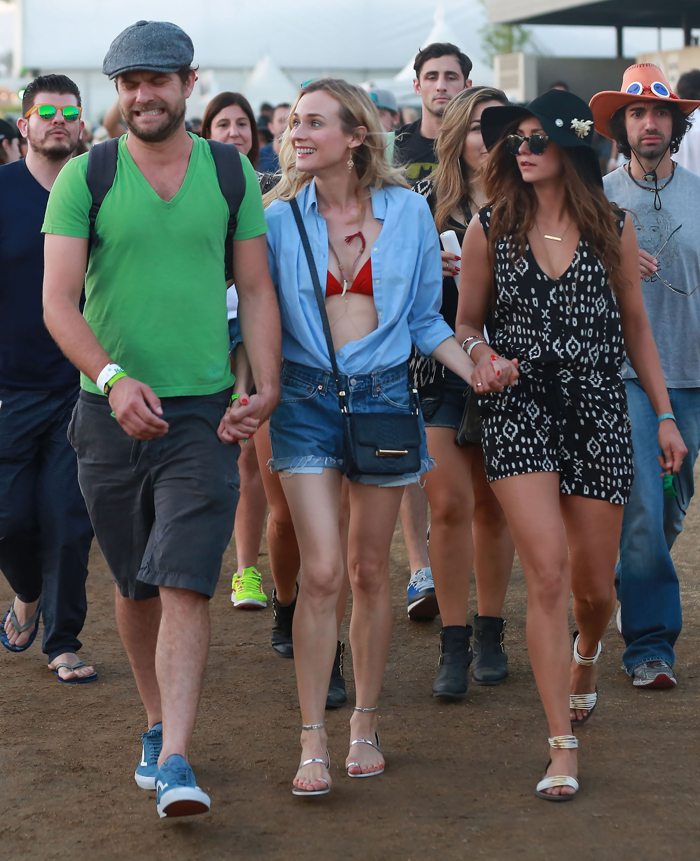 Photos courtesy of Pacific Coast News, Fame/Flynet, WENN & Kylie Jenner on Instagram