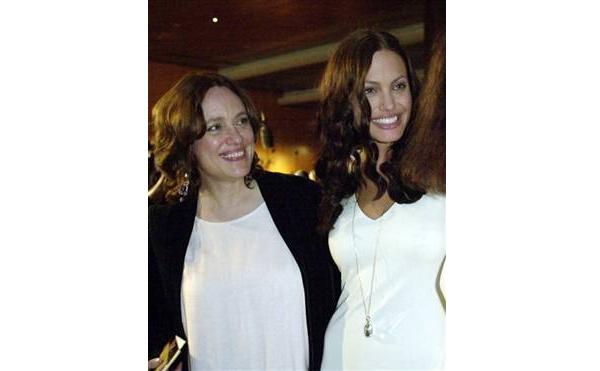 Death and taxes, that's all we can ever count on. And as it turns out, even in death you can be taxed. Marcheline Bertrand, mother of Angelina Jolie and James Haven, passed away in late January 2007. The state of California just filed a claim against Marcheline's estate last week for $60,000 in back taxes. Did California just realize this woman was dead? OK! has more:
Angelina Jolie's mother, Marcheline Bertrand, passed away after fighting a long illness in January of 2007. But that fact apparently doesn't matter when it comes to tax money: The state of California wants $60,000 from Marcheline's estate to pay back taxes, TMZ reports.

The site reveals that California filed a creditor's claim against Angie's mom last week, claiming that she owes $43,699 in back taxes, plus $10,924.75 in penalties and $8,304.95 in interest, for a grand total of $62,928.70. Yikes.

Meanwhile Angie's been busy making her own money, getting towed away in handcuffs by actor/cops on the set of Salt.
From OK! Magazine
When Marcheline's will was filed -and in essence became public – it was revealed that Jon Voight still owed thousands of dollars in back child support. If Marcheline had tried to get that money through a lean on Voight's property and assets, that could be one of many explanations for back tax problem.
Another explanation is that Marcheline or whoever did her taxes simply messed something up. Especially if someone had filed taxes for the estate for 2007, the year she died.
When Marcheline's will was filed, it was revealed that she did have hundreds of thousands of dollars in cash and assets, all of which she gave away to her kids and grandkids. I always wondered how she could have all of that cash and property, yet still have the claim on Jon Voight for back child support. My guess (and it is just a guess) is that Angelina supported her mother in every way for the last decade of her life.
Here's Marcheline Bertrand with then-husband Jon Voight. You certainly can see Angelina's resemblance.