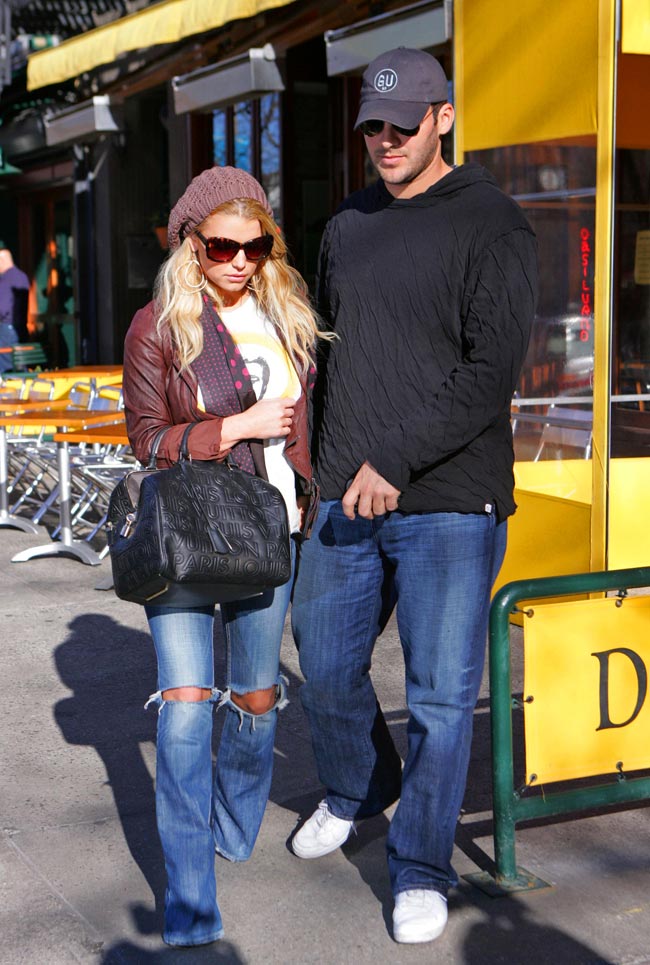 Joe Simpson is firing back at recent reports claiming that the stage dad advised daughter Jessica to get rid of NFL boyfriend Tony Romo. Papa Joe responded that, on the contrary, he likes Tony very much and does not, as the gossip had claimed, view him as a distraction to Jessica's career.
Joe Simpson is slamming a new National Enquirer report that claims he wants his daughter Jessica to dump Dallas Cowboys quarterback Tony Romo.

The tabloid quotes a source as saying that Joe "feels that Tony has become too much of a distraction…. Rather than blaming his daughter's work ethic, Joe points the finger at Tony."

"So tired of people saying I don't like Jess and Tony… He is the best…" Joe says (via Twitter). "Don't believe the National Enquirer!!!"

After meeting Romo in late 2006, Joe introduced his daughter to the football star. Romo later ran into Jessica and Joe at a Country Music Awards show and emailed Joe, "'Cute date,'" Jessica told Glamour last year.

Jessica and Romo appear to be going strong a year later: She gave him a shout-out at nearly every show she performed so far this year with Rascal Flatts.

At her last show March 15 in Irvine, Calif, she dedicated the ballad "You're My Sunday" to the "person I'm in love with right now."
On a side note- how strange is it that celebrities' Twitter messages are now becoming quotes for the media to build an entire story around? It really is a weird phenomenon. How reliable is it, really? And will Twitter messages one day replace the need for celebrity interviews entirely? Anyway, I'm sure there is one thing Joe will never tire of, and that's being the subject of media stories- good or bad. As much as both of his daughter are desperate for fame, Joe is even worse. Where do you think they got it from?
Jessica Simpson and Tony Romo are shown in the header out in NY on 2/13/09. Credit: VILA/ANDERSON/bauergriffinonline.com. Joe Simpson and Tony Romo are shown below golfing on 1/8/09. Credit: Fame Pictures.