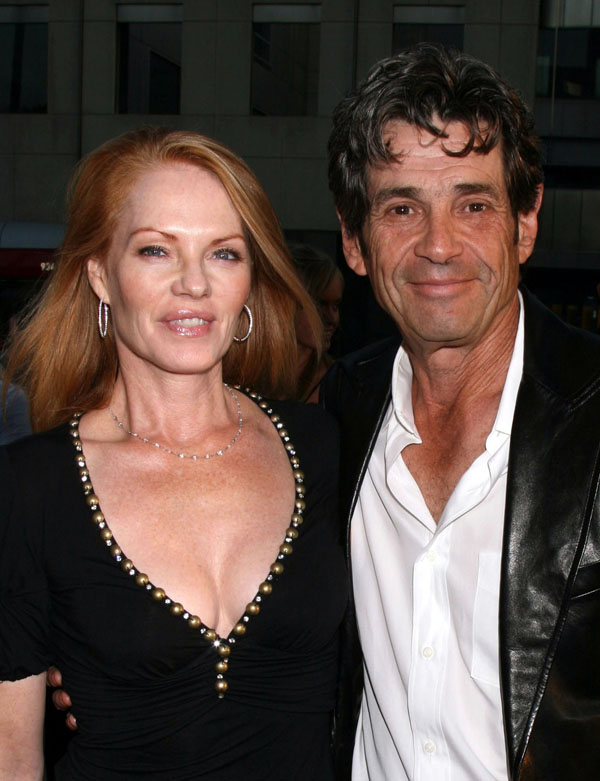 Marg Helgenberger has officially filed for divorce. She was married for nineteen years to actor/producer Alan Rosenberg. The divorce filing comes on the heels of a separation, which People claims happened in October of 2008, but papers were officially filed in December of 2008. Last October, Marg's representative told People Magazine, "Marg and Alan have decided to take some time apart." Looks like they decided to make the "time apart" permanent.
Marg is asking for spousal support, but is asking the court to deny any payments to her estranged husband. Sounds like there's dirt there, doesn't it?
Four months after separating from her husband of nearly two decades, CSI actress Marg Helgenberger has filed for divorce, documents filed Tuesday in Los Angeles court show.

Helgenberger cited irreconcilable differences as the reason behind her split from actor Alan Rosenberg, and is seeking spousal support while asking the court to deny him any.

"After 19 years of marriage, Marg and Alan have decided to take some time apart," the actress's rep told People last October. "They love and respect each other and remain committed to their family."

Helgenberger, 50, and Rosenberg, 58, have an adult son together.
From People
Marg is a talented actress most well-known for her roles on CSI and before that China Beach. A lot of the youngsters don't remember China Beach, but it was a great television series back int he day, and Marg acted her ass off in it. In addition to that, I'll always remember her in Erin Brockovich, as one of the townspeople being slowly poisoned by toxic water. She was wonderful in that small role.
Marg is also a tireless advocate for breast cancer awareness, and she and her estranged husband have an eighteen-year-old son, Hugh. Let's hope everybody behaves with class and grace during this divorce.
Marg Helgenberger and Alan Rosenberg are shown on 9/17/08 at the premiere of Apaloosa. Credit: WENN.com