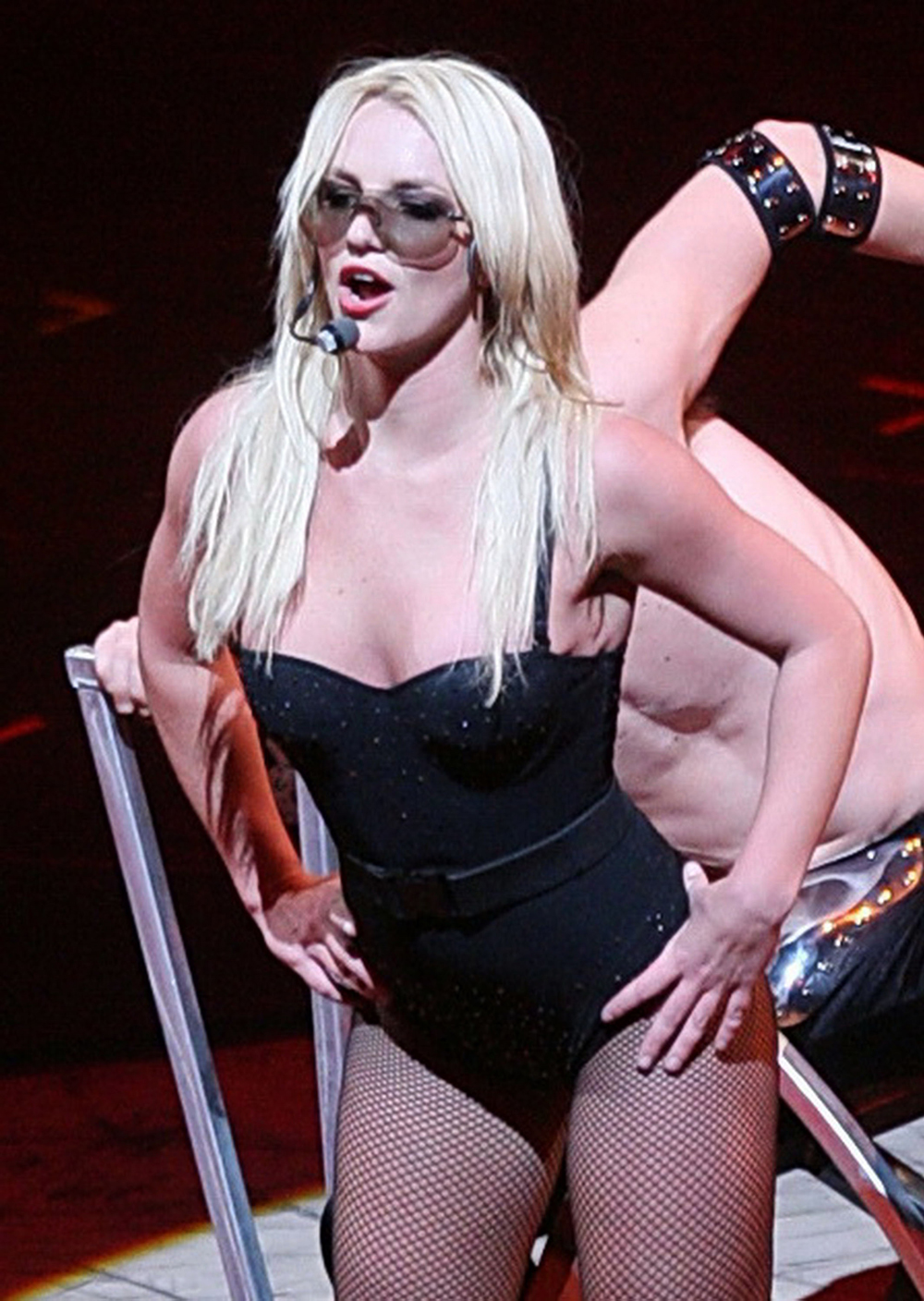 Britney Spears is employing some rowdy roadies on her Circus tour. Say "rowdy roadies" ten times fast; it's more fun than you'd think. Especially if it's early in the morning and you're slurring and sleepy. Really gets the tongue confused. Anyway, two of Britney's roadies got in quite the scuffle with police last night. It even resulted in good some old fashioned Tasering on the part of the cops. The pair were in some drunken fight, and when police arrived on the scene, the roadies decided it best to attack them instead of getting arrested. Not surprisingly, things sort of went downhill from there.
Britney Spears is cracking the whip on her Circus tour after two roadies were arrested for a scuffle with police.

Rockey Lee Dickey Jr., 34, and Alex Montes, 23, are free on $100,000 bail following their arrests by Pittsburgh authorities after the pair allegedly went after two officers trying to break up a fight between Dickey and another man. Police used a Taser to nab Dickey, then chased after Montes who allegedly ran off.

"Both [men] had very strong odors of alcohol, slurred speech and bloodshot eyes," police said in a statement. "[They] will be charged with aggravated assault, disorderly conduct, simple assault, public drunkenness and possible additional charges."

On her blog, Spears distanced herself from the men, saying they were "two employees of a company contracted to provide equipment for The Circus [tour] and were not employees of the singer.

"The Circus Starring Britney Spears tour does not support or tolerate this type of behavior," she says.
[From People]
$100,000 is some serious bail. Brit's website also says the men were fired. Obviously she has to distance herself from them, but somehow I'm not surprised that anyone associated with Britney Spears knows how to drink it up and get into a fight. Rough and tumble is sort of how she rolls when she's not being reined in by her dad.
In sort-of-related and very odd Britney news, GOP House Minority Whip Eric Cantor was at her Washington D.C. concert the other night. Apparently he went at the behest of a fundraiser. This resulted in some negative press for Cantor, who had to defend himself. One of his aides gave a priceless quote about it.
One House GOP leadership aide said Cantor went at the request of a fundraiser. "If suffering through a Britney Spears concert will raise one more dime to help Republicans take back the House, then I'm glad Cantor's willing to do it."

A House Democratic aide shot back, "Looks like Eric Cantor's not that innocent."
[From the Huffington Post]
Cantor's office also fired back by claiming that Democratic Sen. Mary Landrieu was also in attendance (which her office denied). Apparently going to a Britney Spears concert is just as bad for one's reputation as taking some sort of illicit bribe in D.C. There were all sorts of accusations, denials, and counter-accusations. Landrieu's office even provided an accounting of her movements all evening to prove she really wasn't there. Apparently politicians are not allowed to attend anything more adult than a Hannah Montana concert.
Here's Britney performing in Washington D.C. on Tuesday. Images thanks to INF News and Features.