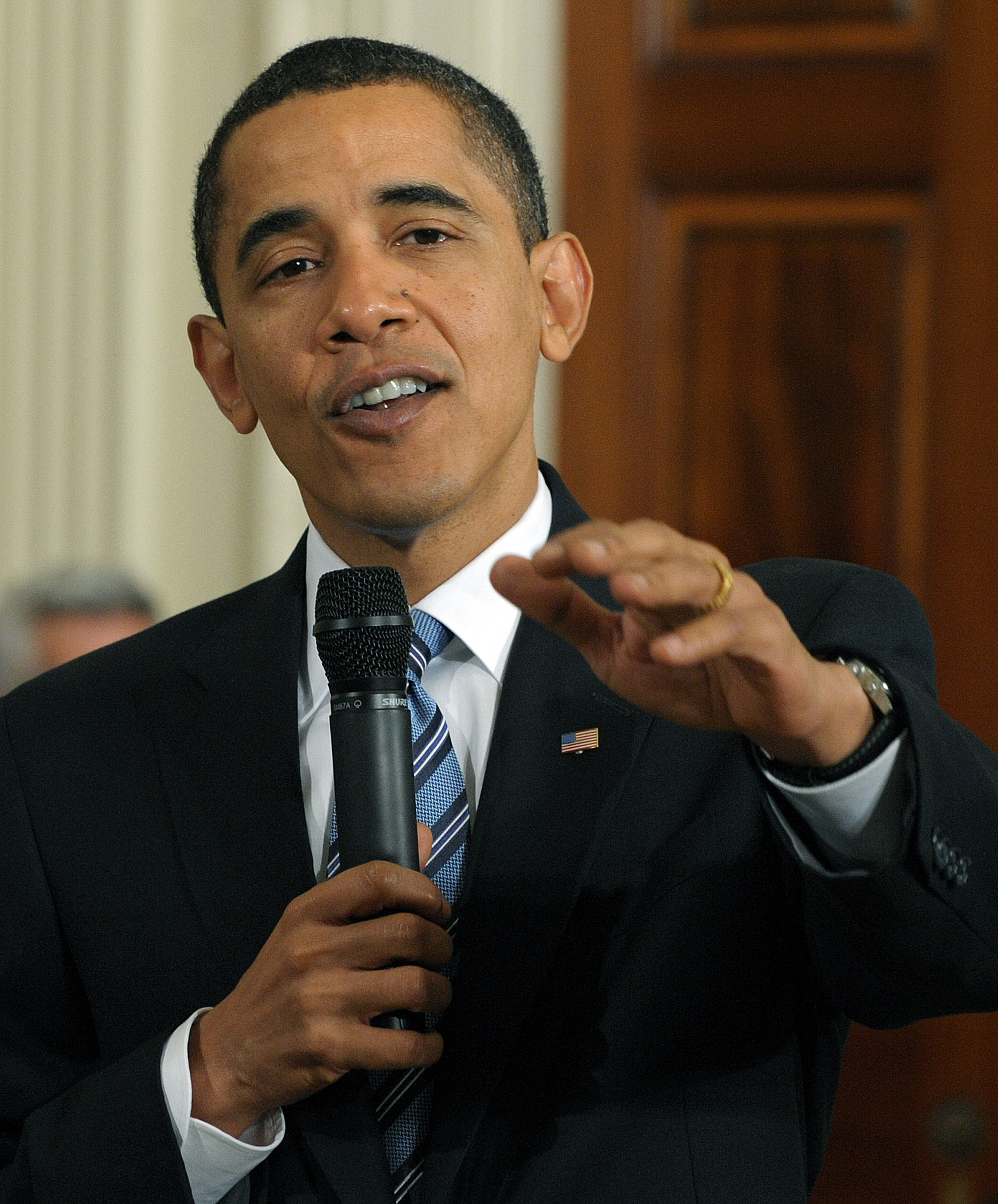 Yesterday, President Obama held a "virtual townhall" in which people could write in questions and he would answer them both online and via a live (and cable news) audience. One of the most memorable questions he got was about the legalization of marijuana, but Obama kept his distance from that pretty well.
"[Question:] With over 1 out of 30 Americans controlled by the penal system, why not legalize, control, and tax marijuana to change the failed war on drugs into a money making, money saving boost to the economy? Do we really need that many victimless criminals?"

Obama actually interrupted the M.C of the event — Jared Bernstein, chief economist to the Vice President — in order to tackle the topic. He kept his answer brief.

"There was one question that voted on that ranked fairly high and that was whether legalizing marijuana would improve the economy and job creation," he said. "And I don't know what this says about the online audience, but … this was a popular question. We want to make sure it's answered. The answer is no, I don't think that's a good strategy to grow our economy. All right."
[From Huffington Post]
President Obama also got a question about health care policy from a nurse, and he gave a surprisingly personal answer. He spoke about his youngest daughter, Sasha, and her life-threatening case of meningitis when she was just a baby. I knew Sasha had been very sick when she was a very young child, but I didn't know she had meningitis.
Even the leader of the free world has his weak spots. President Obama's is his daughters.

When Sasha – "our little precious pea" – was just three months old, she was hospitalized with life-threatening meningitis, Obama said at an unprecedented White House Internet town-hall meeting Thursday.

"Very dangerous," the President said, responding to a health-policy question from a nurse in the audience. "The doctors did a terrific job, but frankly it was the nurses that were there with us when she had to get a spinal tap, and all sorts of things that were just bringing me to tears."

The result: Sasha, now 7, got better, and Obama will always appreciate RNs.

"I'm biased toward nurses," he said. "I just like nurses."
[From People Magazine]
I'm sure there are a lot of nurses out there who appreciate some love from the president. It must be absolutely terrifying to watch your infant daughter go through a spinal tap. He really just adores his girls so much, it makes me a little weepy.
As far as the marijuana stuff – well, what did you think he was going to say? That he would announce sweeping changes to drug policies to help out the stoners? Munchies are not an economic stimulus plan, and burnouts don't help the economy.
Here's President Obama at the Town Hall meeting in D.C. yesterday. Images thanks to Newscom.