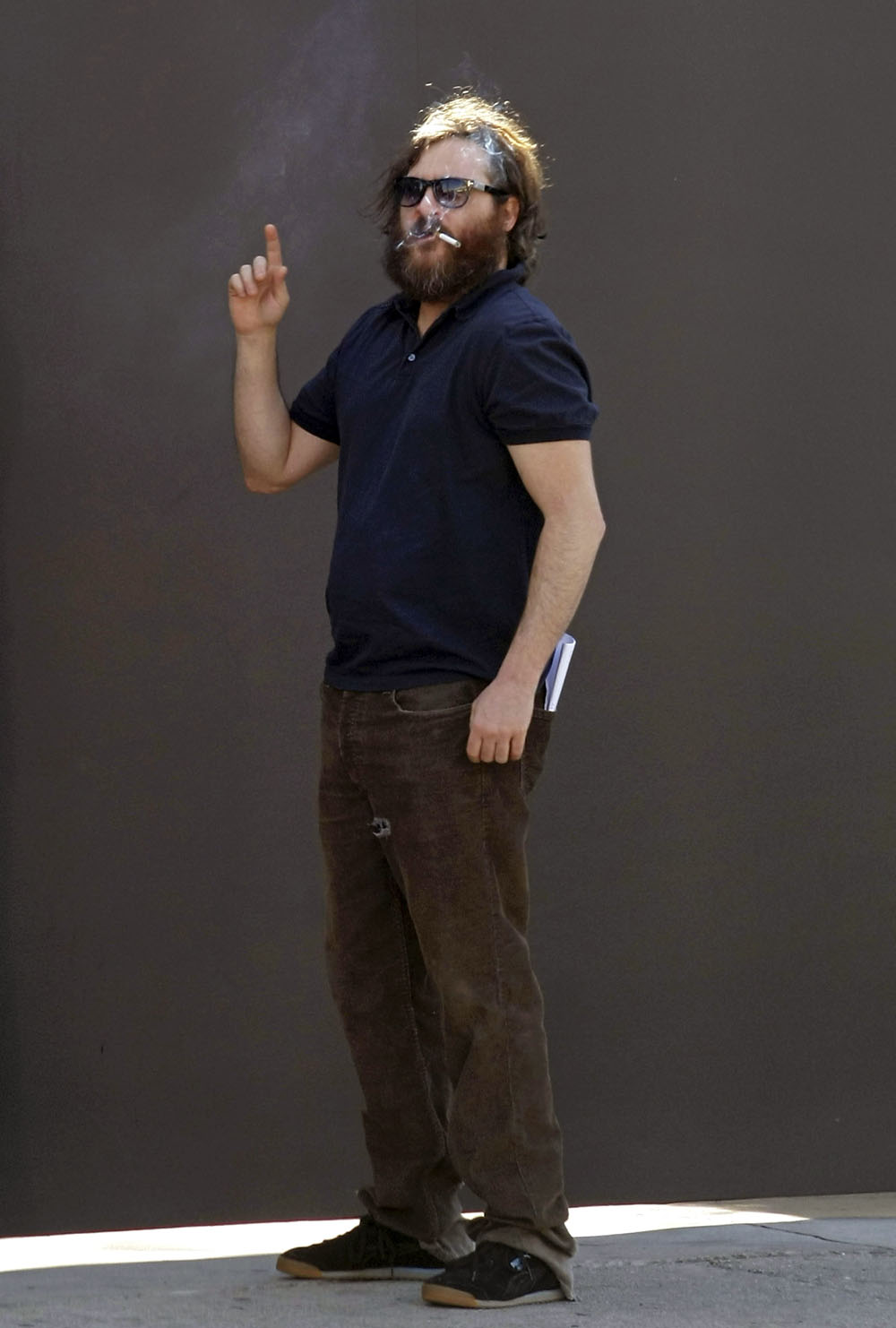 At first, Two Lovers director James Gray blamed himself for Joaquin Phoenix's crazy unabomber hobo rapper act. He claimed several weeks ago that Joaquin used Gray's own attempt at a music career as an illustration that Phoenix copied, sort of. But Gray isn't blaming himself anymore.
He claims that Joaquin is "making a fool of himself" with this act, and that he's not acting this way just as some kind of whacked-out, stupid performance art. Gray says, "if this is a hoax, then it's the most elaborate thing that I have ever seen." He also says that if it is all just an act, Joaquin needs to come back to acting, but if he's serious about it, he needs help. Agreed.
'Two Lovers' director James Gray has hit out at the film's star Joaquin Phoenix – insisting the actor is "making a fool of himself" by launching a rap career.

Phoenix recently announced he has quit acting in order to become a hip-hop-star and has since made a string of bizarre public appearances. Last month (Feb09) the actor sported a scraggly beard, hid behind sunglasses, chewed gum and gave brief answers as he promoted Two Lovers on Late Show With David Letterman.

And Gray is furious with Phoenix for failing to cooperate with the TV host – because his strange actions drew public attention away from the film. He says, "It's like, Letterman was trying to get the movie out there, but the only thing that's out there now is a crazy person with a beard making a fool of himself!"

Internet gossips have speculated that Phoenix's turn as a rapper is a hoax, and the rumours were fuelled when it was revealed the star's brother-in-law, Casey Affleck, is filming his musical efforts for a documentary.

But Gray fears the Oscar nominee is taking his new project seriously.

He adds, "I've seen him in his house, and he has his own recording studio that he built right there. So if this is a hoax, then it's the most elaborate thing that I have ever seen."

"If it is shown to be a hoax, then that's great, because Joaquin will come back to acting. And he is something special. But if it isn't, you know, I think he needs, well, help."
[From PR-Inside]
I'm still erring on the side of Joaquin doing whacked-out performance art. He probably thinks he's being very highbrow and Andy Kaufman-esque, but he's just losing a lot of people's affection and good will. It doesn't work for Phoenix. If his director is coming out against him, can Hollywood be far behind? What makes me sick is that Joaquin was one of the most talented young actors out there. Too bad he won't be working again any time soon.
Here's Joaquin crazying it up while out shopping with a mystery woman at high-end lingerie boutique 'Kiki De Montparnasse' on Melrose Ave last Thursday. Images thanks to INF News and Features.