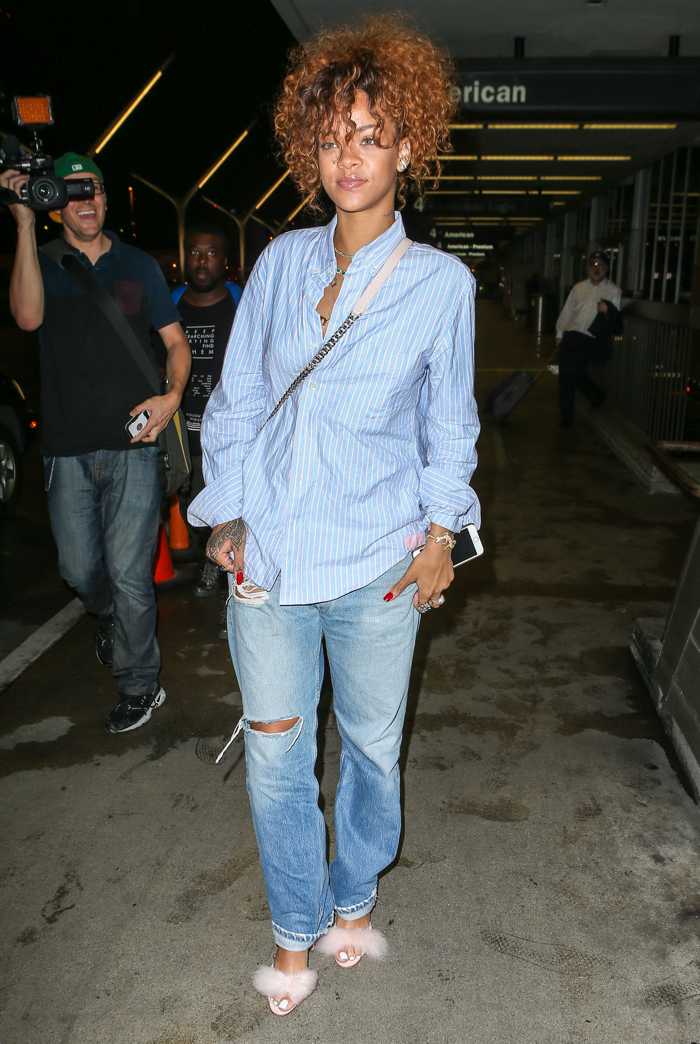 These photos of Rihanna at the airport (ahead of her current Barbados bikini vacay) show that Rih can get away with any outfit. Now for some drama. No one knows for sure, but evidence points towards Rihanna not liking Rita Ora one bit. Rita tends to mimic Rihanna's fashion moves a few seasons after the fact. Rihanna reportedly banned Rita from her Met Gala afterparty this year. Now Rita is promoting her new tune with Chris Brown.
The Chris Brown association is pretty low. I don't know why any woman would work with him after his continued violent streak. Even though it's "just" work, this is still an endorsement of Breezy, but Rita is always looking for that breakthrough stateside hit. She is admittedly big in the UK (thanks to X-Factor) but wants to conquer America, just like any other pop star. The song seems to be a hit so far.
Over 1 million views in a day! ❤️ my #RitaBots!! #BodyOnMe pic.twitter.com/oQjHrNT9nO

— Rita Ora (@RitaOra) August 8, 2015
A new report from the Sun (via IB Times) says Rihanna is furious:
Barbadian singer/actress Rihanna is reportedly upset with Rita Ora over former boyfriend Chris Brown.

According to The Sun, the 27-year-old "FourFiveSeconds" hitmaker is unhappy because Calvin Harris' former girlfriend filmed a new track, Body On Me.

"There's no lost love between them, but this is another example of what Rihanna perceives to be a lack of respect by Rita," a source said. "Chris and Rihanna have a long history and she hit the roof when she heard about 'Body On Me' – especially the video."
[From IB Times]
If this report is true, that means Rihanna actually thinks about Rita, which I'm not so sure is true. The video isn't even out yet for the song, so unless Rihanna received a hot scoop, there's no reason to be furious about a steamy video.
This story seems like someone dropped some hints to the press, unless the Sun is just making stuff up. It's true that Rita shaded Rihanna by saying Breezy's violent past doesn't matter because his music is good. Maybe Rihanna heard about how Rita broke up with Ricky Hilfiger, but again, that presupposes that Rih keeps tabs on Rita.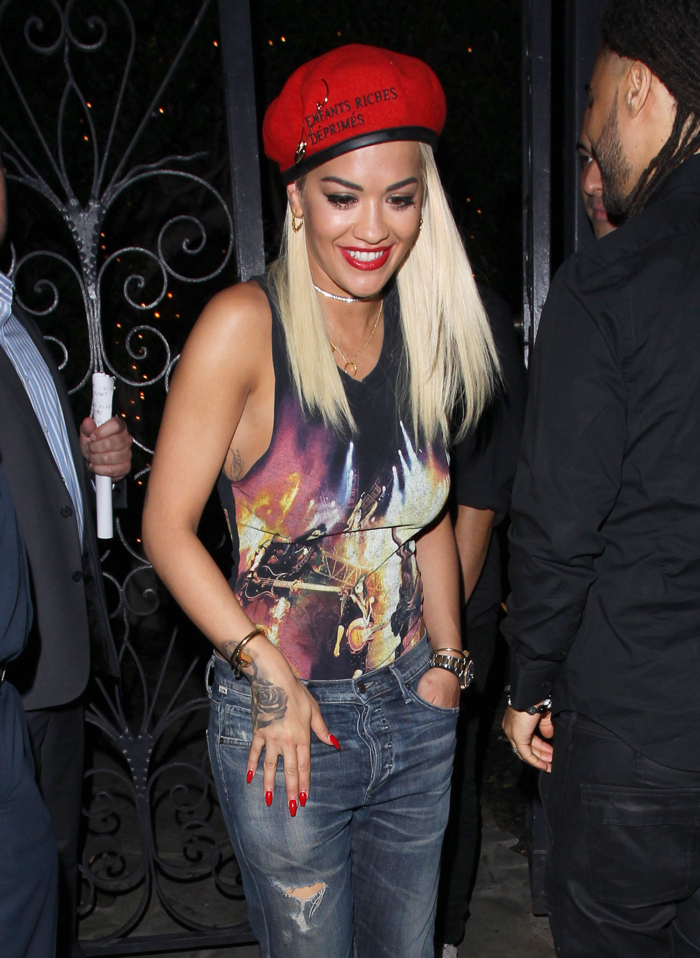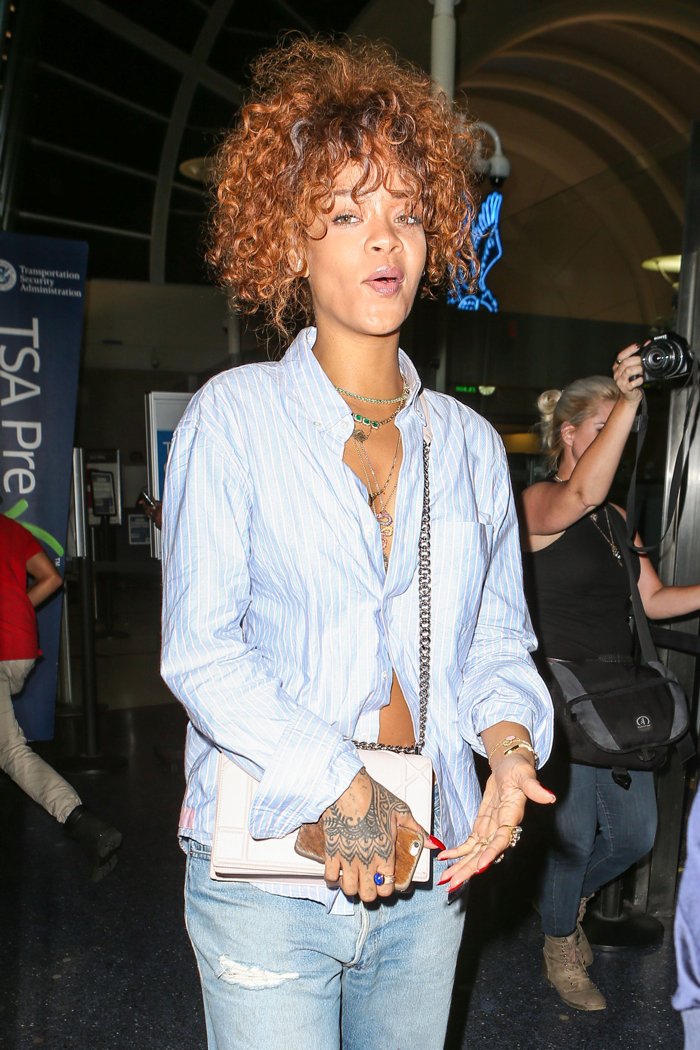 Photos courtesy of Fame/Flynet & WENN