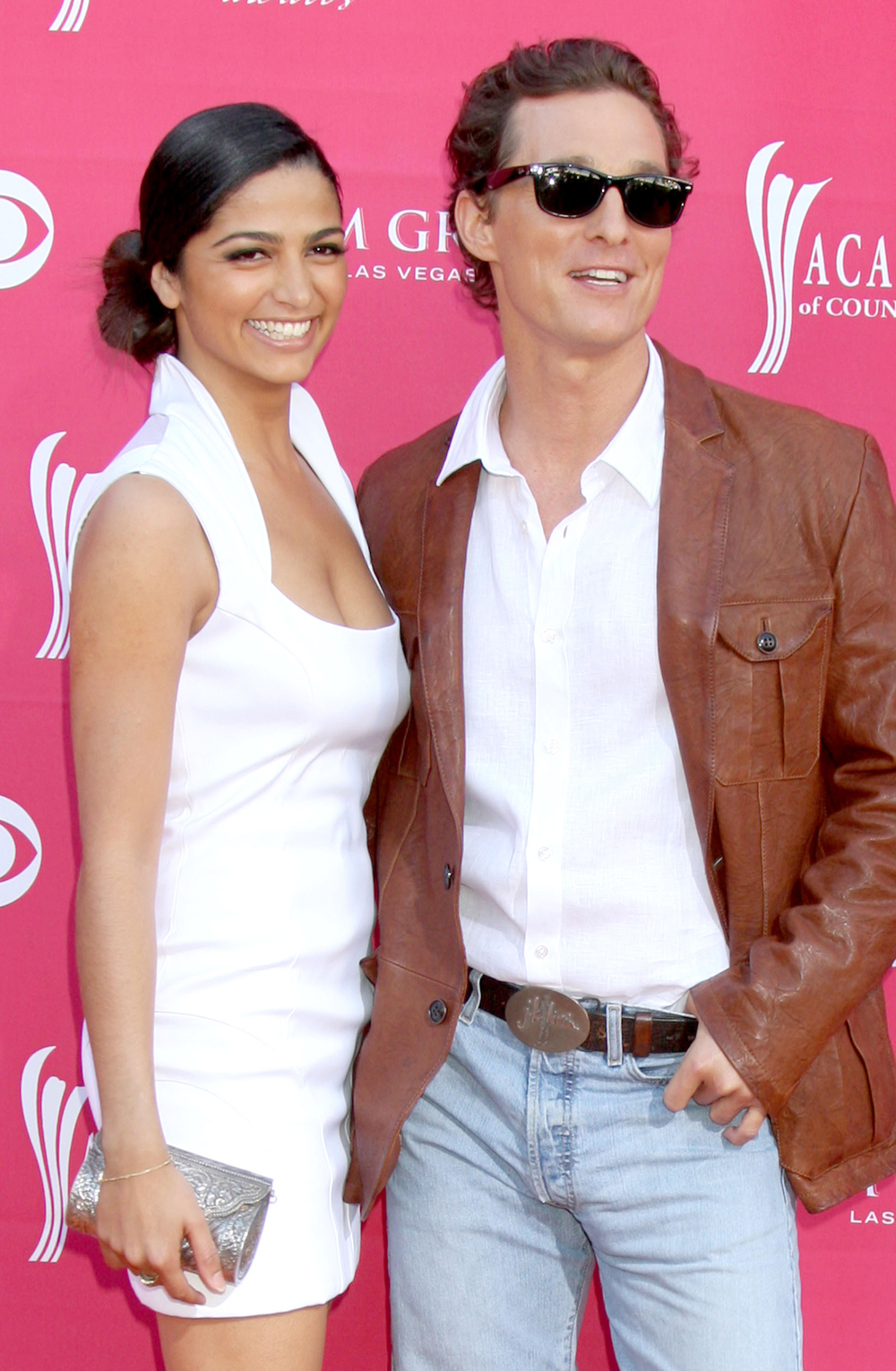 Matthew McConaughey popped the question to girlfriend Camila Alves back in February, according to In Touch. Though he was said to have proposed after the birth of their son Levi in July, and Camila was spotted wearing a ring all the way back in September of 2007, it seems this time may be the real deal. In typical McConaughey fashion, he was pretty relaxed about the whole thing, but it sounds romantic nonetheless.
… one close friend says Matthew, 30, already proposed to Camila, 27, during the Carnivale festival in Rio de Janeiro in February. "He popped the question," says the pal. "It was important to him that they wait until they were comfortable s a family. Only his closest friends know."

But they're not hiding it, either. In late March, Camila was seen pushing Levi's stroller in Malibu wearing a yellow-diamond engagement ring. "They've been talking about it for a while, but they didn't want to make a big deal of it," the friend explains.

The laid-back couple, who have been dating sine summer 2007, want to get married twice, the pal reveals. "They are thinking of a beach wedding in Brazil with Camila's family, as well as a service in Malibu so that many of Matthew's friends, who can't travel all the way to South America, will be there.

While details of the ceremonies haven't been set yet, there's no doubt that Matthew has strong opinions about the kind of wedding he wants. It will likely be earthy and eccentric, just like him. "If I were going to do something off the beaten path, I'd have to be buck naked in the Amazon," he has said. "I'd go tribal before I'd go Vegas."

And there's no way he'd ever sneak off and get married. "I've thought, 'Do I want a huge wedding, or do I want to elope?' Eloping wouldn't go over well with Mom," he admitted.
[From In Touch, April 13 2009, print ed.]
I could still see Matthew doing the naked-in-the-Amazon thing. Sure, he's changed to an extent, but he doesn't seem like he's gotten uptight. And in this context, when I say "uptight," I mean having the traditional sense of boundaries that causes a man to keep his clothes on in front of other people.
I hope they do something relaxed and fun, which it sounds like they will. It's nice to be able to have two weddings when families and friends live far apart. And I'm sure baby Levi will have an important role too – depending on how long they wait to actually tie the knot, maybe the ring bearer?
Here are Camila and Matthew at the Country Music Awards last night. Images thanks to WENN .