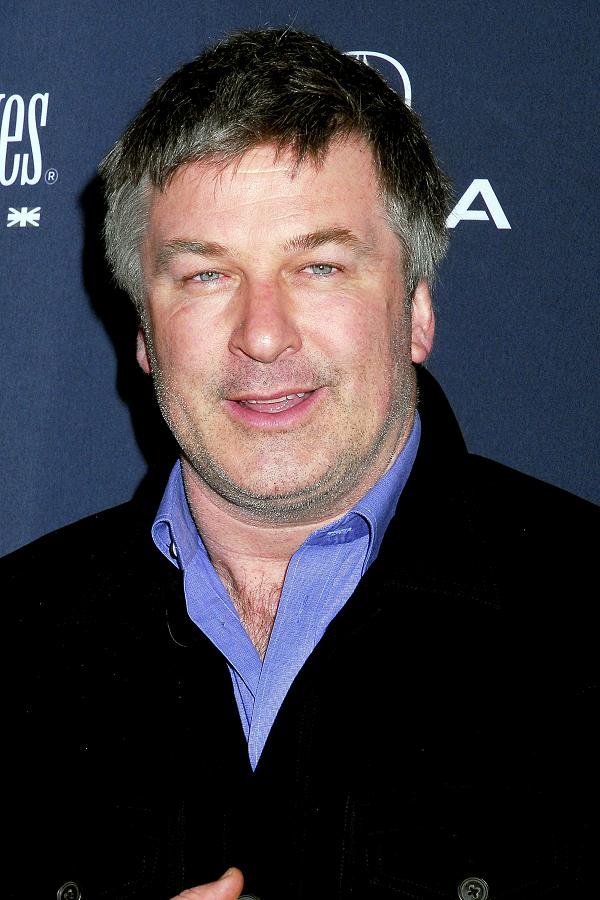 Alec Baldwin has a new love interest, according to Us Weekly. He's dating Johanna Cox, who was the winner of the CW network's Stylista – a reality show where contestants competed to become assistant editors at Elle.
On April 1, Alec Baldwin, 51, left the NYC Gen Art Film Festival premiere of his flick "Lymelife" with Johanna Cox, 29, who, as the December 2008 winner of the CW's "Stylista," nabbed her current fashion editor gig at Elle.

"They acted like a couple," said an onlooker. "They were holding hands."
[From Us Weekly, April 20, 2009, print ed.]
Johanna has an interesting background for a fashion editor. She graduated from Georgetown and worked as a military analyst in China and Washington D.C. She's definitely not some vapid fashionista, to say the least. They sounds like an interesting mix. From most reports, Baldwin can be pretty intense. I love the guy, but I've read some interviews with him that made me want to reach through the page and slap him for being so moody and self-absorbed at times. That said, he's still one of my absolute favorite actors because he's so phenomenal on 30 Rock.
Baldwin is one of those guys that often goes looking for feuds, and he always find them. Recently he slammed the Huffington Post – and websites in general – for their journalism, which he says is merely commentary.
Apparently no one bothered to tell Alec Baldwin that the Huffington Post is now styling itself "the internet newspaper." The 30 Rock actor, who was one of the first celebrities to accept Arianna Huffington's invitation to blog for her, says he thinks websites like Huffpo occupy a different and less worthy level of the media ecosystem than The New York Times and the Washington Post:

"Newspapers are about journalism. The internet, and sites like this, are about commentary. People sign on and give their opinion. But that is not journalism. That is commentary, internet style, whereby most people are not trained as journalists and the comments of many posters here are anonymous. You can piss on anyone you want, say anything you want, and so long as it is within the boundaries of HuffPo politesse, you are in."

Oh, and Baldwin also takes a swipe at the literacy of Huffpo's readers, many of whom were upset when he criticized MSNBC's Keith Olbermann and Rachel Maddow. "The reading comprehension here can be rather surprising at times," he writes.
[From Portfolio]
Technically he's right, though it seems poor form to slam the website he's often written for in the past. It reminds me of a quote from his character on 30 Rock, when he said, "Thanks for telling me what I already know. You should write for the Huffington Post." Of course his character is an unabashed conservative, so his snide comment makes sense. Baldwin is a staunch liberal. Writing for the website and then turning around and snapping at them is a little tacky.