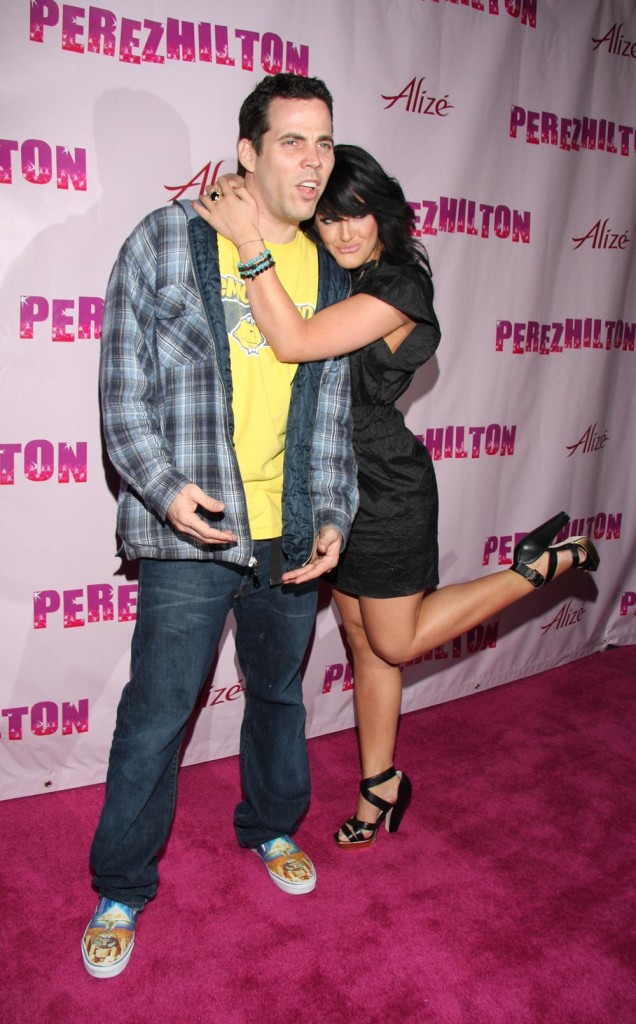 When I read that Steve-O called himself a "cocaine-addicted clown" I thought he meant he was clown-ish, but he was literally working as a clown and doing lines to keep going. The former Jackass star has a new MTV special coming up in which he talks about his troubled life and struggle with addiction. He worked as a clown for a flea market after graduating from Ringling Bros clown college, and would do cocaine and go without sleeping for days to get through his frenetic act:
On Jackass, viewers watched him gag inside a helmet full of crickets and bob for jellyfish. On Dancing with the Stars, they watched as he danced the foxtrot and Viennese waltz. Now on a new unflinching MTV special, Steve-O: Demise and Rise, viewers will witness his longtime struggle with drugs and alcohol as well as his recent decision to sober up. PEOPLE has an exclusive clip of the program.

Even before Jackass and the spin-off Wildboyz, Steve-O, now 34, has been documenting his life on tape, including his days at the Ringling Brothers and Barnum & Bailey Clown College, which led to a job at a flea-market circus. There, he says, he was a "cocaine-addicted clown," who performed "two shows on Friday, three shows on Saturday and three shows on Sunday, and typically I would do cocaine through all of it without sleeping."

Steve-O: Demise and Rise, which airs May 3 (10 p.m. ET) on MTV, also shows "extreme substance abuse, including the marathon nitrous oxide sessions, terrorizing his next door neighbor, his ill-fated attempt at being a gangsta-rapper and several infamous public displays of self-destructive behavior," according to a press release from the network.

Steve-O's story continues as he tries "to stay clean, sober and focused on making amends to those closest to him hurt by his addiction," says the release. The documentary follows the Steve-O through to his first performance on ABC's Dancing with the Stars.
[From People]
Since attending rehab and a mental institution last year and getting sober, Steve has found comfort in spirituality and extra-sensory pursuits like astral projection. I'm not into any of that, butif you read his MySpace blog entries the way he describes his search for meaning and clarity is compelling. You root for the guy and want good things for him. Despite how foolish and stupid he is, Steve-O has a kind of humanity and humbleness that makes him real. He connects with his fans and seems really committed to change.
Steve-O competed on "Dancing With The Stars" up until last week, finishing 6th. The tabloids are reporting that the 34 year-old is involved with his dance partner, Lacey Schwimmer, 20, off the dance floor. These two had a good rapport when they appeared together on the Jimmy Kimmel show (link leads to video) last week after their elimination. Steve had Lacey kick him in the nuts on the show and they claimed that they were going to make it part of a dance but chickened out. Before she ran at him to do the deed, Lacey said "I love you," so I would bet that they're more than just friends.
I'm glad to see that there are more things in store for Steve and hopefully he'll find a way to make a living without hurting himself for sport. He doesn't seem to want to give it up though.
Steve-O and Lacey Schwimmer are shown at Perez Hilton's birthday party on 3/28/09. Credit: WENN.com