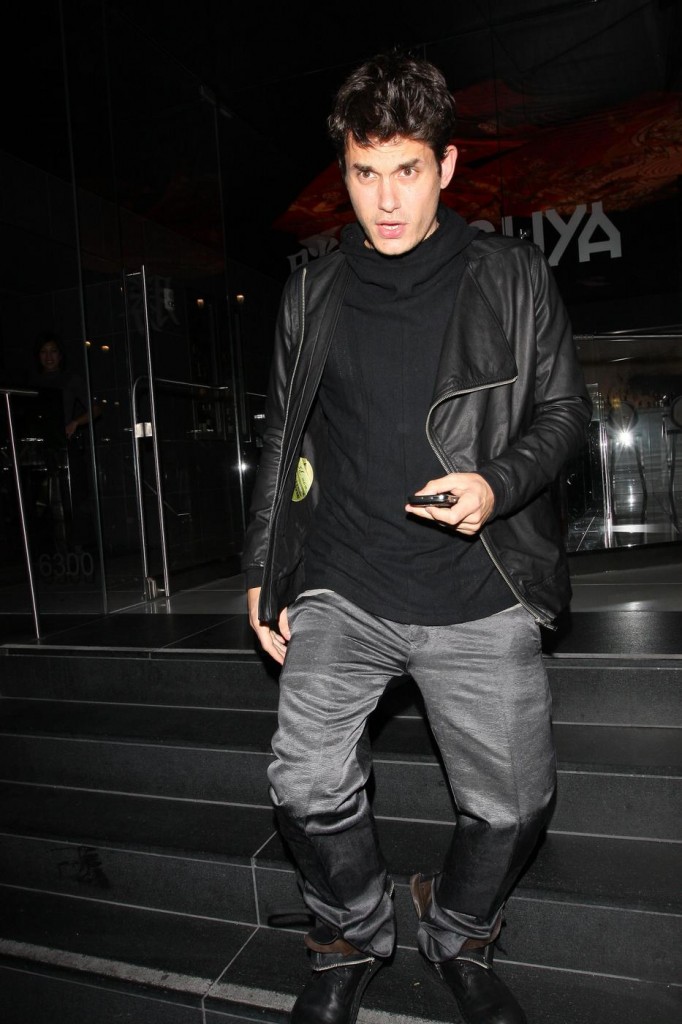 John Mayer has a new girlfriend. Sort of. I suspect that 23-year-old model/actress Scheana Marie Jancan is just some random hook-up, but Star Magazine is billing this as John Mayer's next great romance. Apparently, in addition to the prerequisite "model/actress" label, Jancan is also a part-time bartender. She served Mayer some drinks at The Grand Havana Room in Beverly Hills. Mayer checked her out, then asked her out. Now her friends are spilling the couple's secrets to Star – classic stuff like how Mayer and Jancan have been hanging out in Mayer's Calabasas home, and "There is always food and beer around… Scheana said she has loads of fun there; it's like spring break!" Just like spring break – a skeezy 30-year-old hitting on random, barely-legal chicas. That's my image of John Mayer in a nutshell.
John Mayer is done pining for ex-girlfriend Jennifer Aniston. In fact, he's dating a model who's just a baby compared to his 40- year-old ex!

Star has learned that John is hooking up with aspiring actress Scheana Marie Jancan. They met in early April at a Beverly Hills lounge.

Scheana, who turns 24 in May, served the sexy sexy drinks at The Grand Havana Room and John started chatting her up.

"Scheana was shocked and thrilled when John asked her out," a source tells Star. "She has always thought he was hot, and she said yes right away, writing down her cell phone number on a napkin. They flirted the whole time, and he told her she was cute."

The gorgeous brunette, who has modeled for Ed Hardy and Doritos and was a runner-up in a Hawaiian Tropic Pageant, has been hanging out with the singer at his rented home in Calabasas, Calif.

"There is always food and beer around," according to the source. "Scheana said she has loads of fun there; it's like spring break!"

And Scheana raves to friends that John is "very tender, sweet and creative."
[From Star Magazine]
Last week, CB reported on how John Mayer has been talking smack about Jennifer Aniston, and sort of using her name to pick up women. I wonder if that's his thing now – he sits down beside random 20-something girls, gets a little tear in his eye and starts in with "My ex-girlfriend was so needy…" Who falls for that? Granted, it's more original than "Would you like to come backstage?" but it still sucks.
Here's John leaving Katsuya restaurant on Thursday. Images thanks to Pacific Coast News.