Drew Barrymore, 41, and her husband, art consultant Will Kopelman, 38, have separated after three years of marriage. They reportedly plan to divorce soon. Will and Drew have been dating since early 2011 and were married in June of 2012. They have two daughters together, Olive, three, and Frankie, nearly two. This is Drew's third marriage. Page Six was the first to report the news today, although OK! Magazine claimed back in October [via Radar] that Drew and Will were having problems and had separated at that time. They dropped this news on a Friday afternoon so it does sound serious. Here's the story from Page Six:
Drew Barrymore and her third husband, art consultant Will Kopelman, have split after three years of marriage, Page Six has confirmed.

The couple, who have two little girls ages 3 and 1, have separated and plan to divorce soon, sources said.

"They've been having some difficulties, but they remain close for the sake of their kids," one source told Page Six of the actress, 41, and Kopelman, 38, who is the wealthy son of former Chanel CEO Arie Kopelman.

Another source added, "Drew had a very rebellious and wild childhood, with no family around her, and while she is a very different person now, and a great mother, some of that can stay with you."

It's the third failed union for the "E.T." beauty.

Her first marriage, at age 19, was to bartender Jeremy Thomas in 1994, and lasted less than two months. Her second, in 2001, was to comedian Tom Green, her co-star in "Charlie's Angels," and lasted five months.
What does that insider quote mean? Has Drew moved on already or was she cheating? She does not have a good track record, not to pin this on her with so little information, it's just that we know more about her background than Will's. Page Six and US Magazine are reporting on Drew's comments last fall about relationships and compromise. She said at the time that "My husband and I compromise on a lot of things … It's the little things that you can change that can make a relationship stronger. Compromise is about changing yourself for the better. It's an opportunity for you to become a more functional, better person." Doesn't that sound like she's trying to convince herself? I hope Drew is well and that she's able to have a decent coparenting relationship with Will.
Drew got a new tattoo yesterday. She had her daughter's names tattooed on the inside of her right wrist and posted photos of the process on Instagram. (Drew has several other tattoos including a cross on her ankle, a butterfly under her bellybutton, and the outline of a bird on her right forearm.) Out of all of her tattoos, this one is probably the most meaningful to her. She may have gotten it to remind her of what's important during this transitional time.
This photo is from December of last year: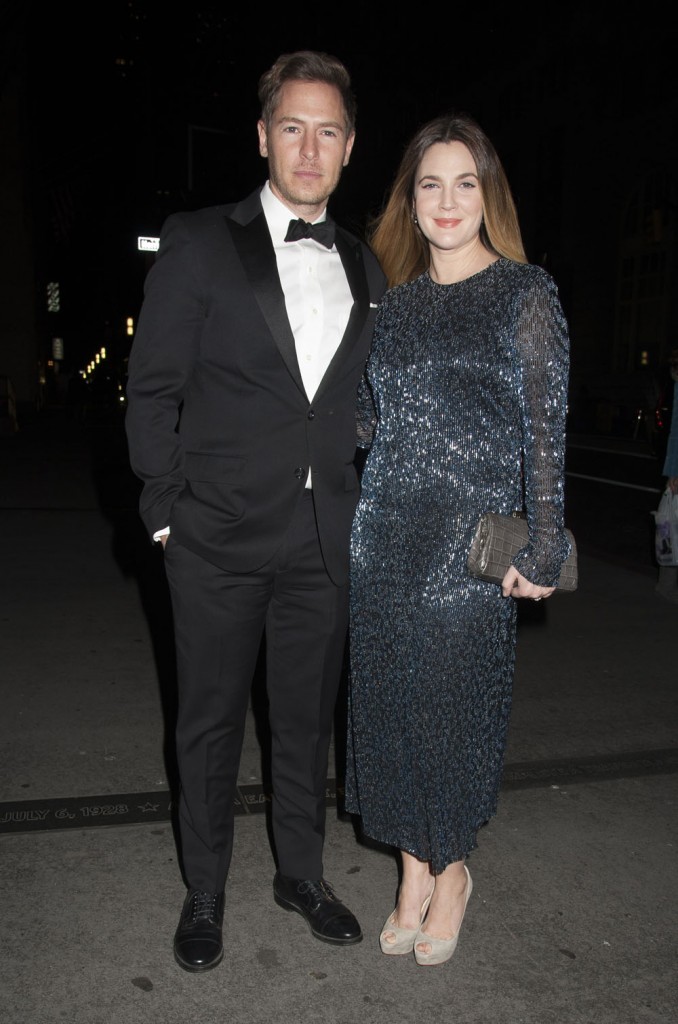 And this one is from January, 2014: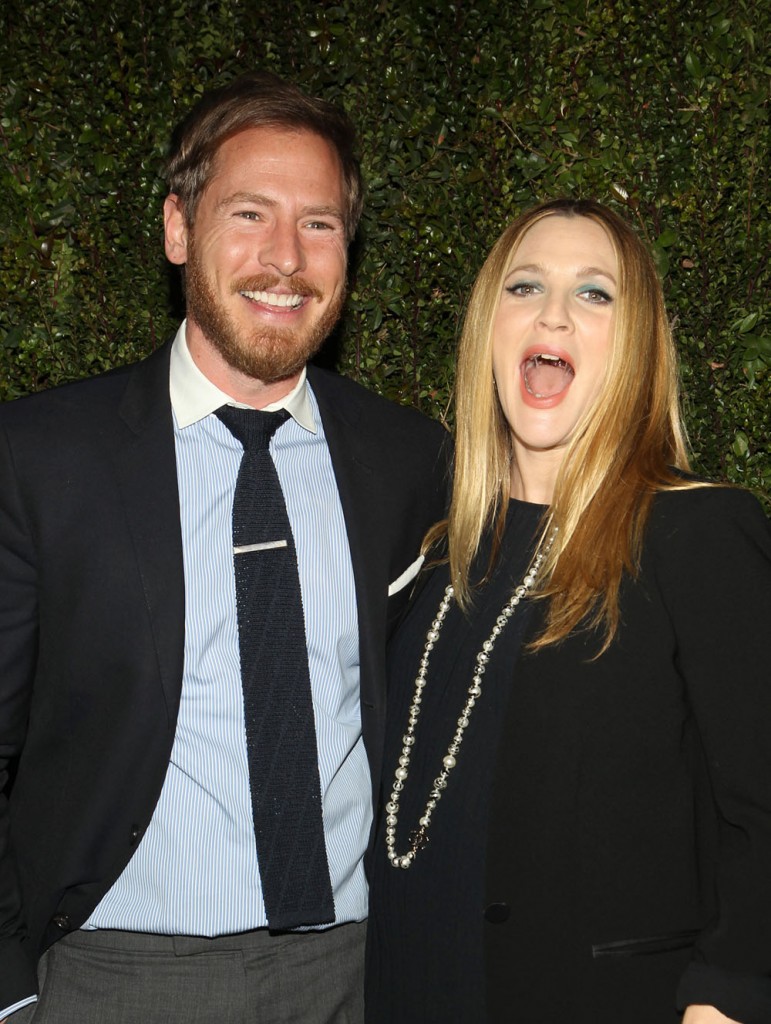 January, 2015: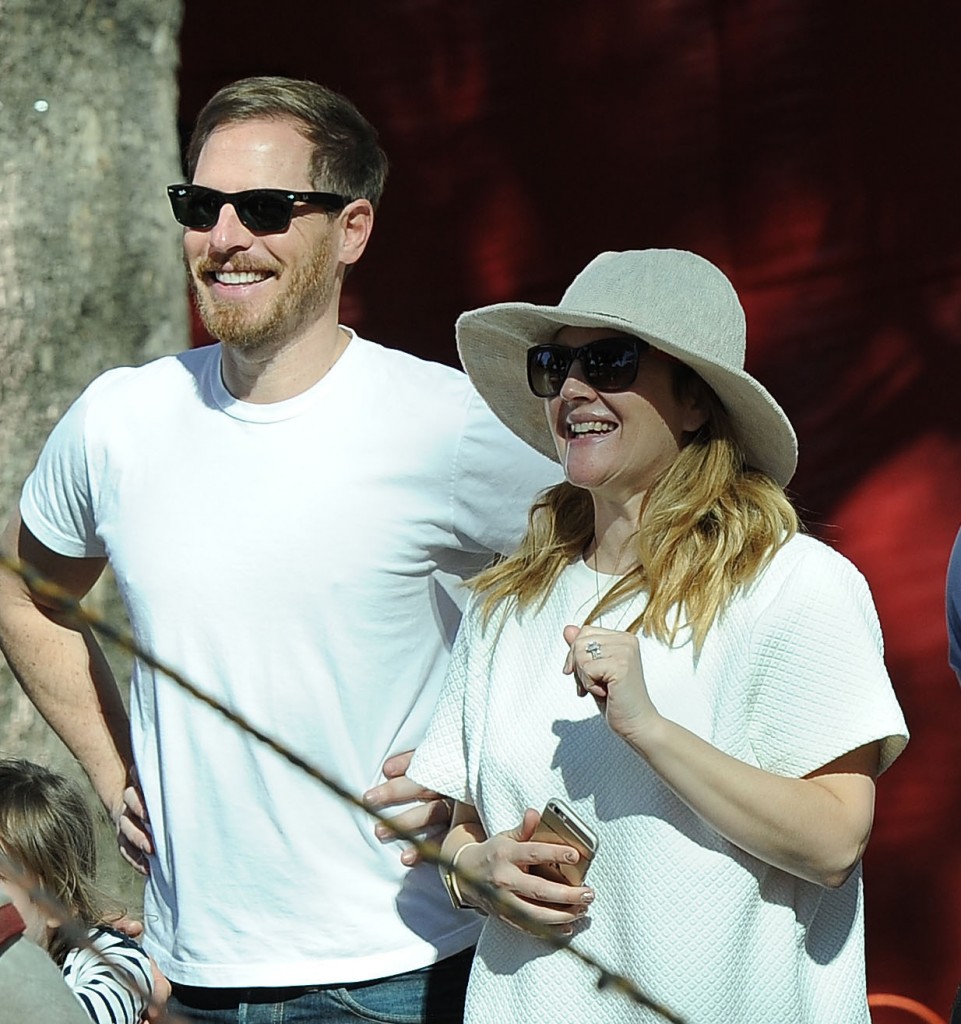 photos credit: Getty, WENN and Drew Barrymore/Instagram