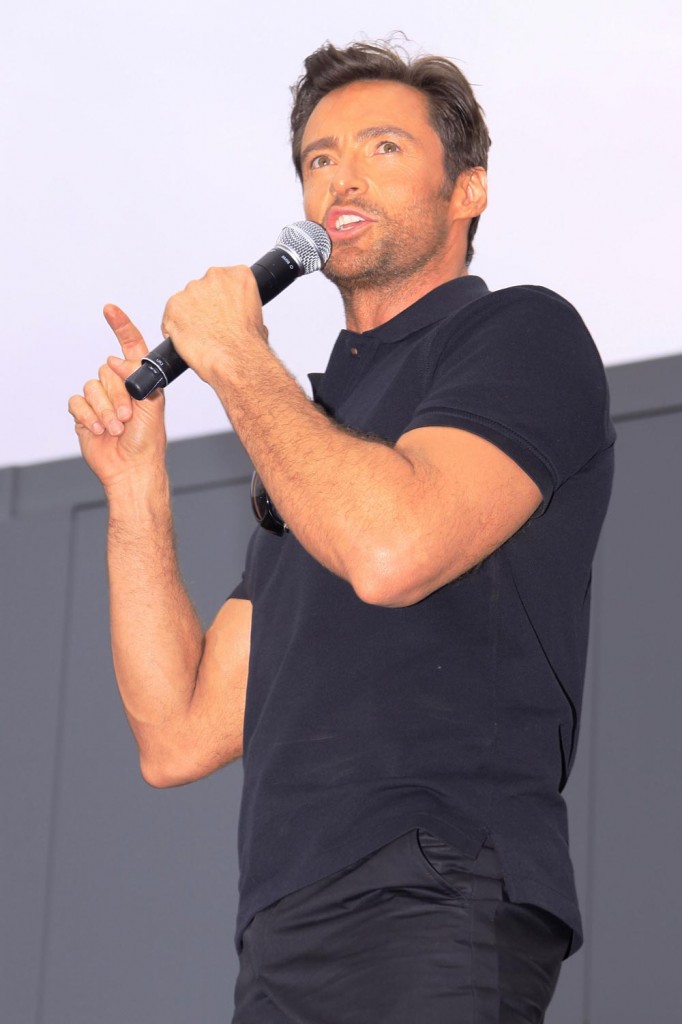 You know it's bad when Hollywood says "no" to more money. The Wolverine premiere in Mexico has been canceled because of the swine flu outbreak and the possible health risks to Hugh Jackman and other (American) studio attendees. The studio head said that they had an "office filled with people we care about," and it would be best for everyone if they didn't attend.
Twentieth Century Fox has decided to postpone the premiere of X-Men Origins: Wolverine set for Wednesday in Mexico City, as the city remains paralyzed by the virus that has killed over 100 people. Dozens of cases of swine flu have also been detected stateside.

"We were not only concerned about Hugh's welfare – and we would never send anyone into harm's way – but we also have an enormous office filled with people we care about," says a rep for the studio. "There was no point in proceeding under the current conditions."

The Mexico government has asked for residents to stay home, shutting down schools and even the nation's top movie-theater chains have opted to shut down dozens of cinemas. Hugh Jackman was the only cast member from the film expected to attend the Mexico City premiere.

"There is a possibility it could be rescheduled," the rep says of the premiere. "Hugh is obviously beloved [there] so we'll see what happens. We'll monitor the situation."
[from People]
There's a chance it may be rescheduled, but this health scare isn't going to go away quickly and by that time the movie will already have been in theaters for some time, so it probably won't be worth it.
In regards to the X-Men Origins: Wolverine movie, it is now being reported that the leaked version is the same length as the edited one. There was a lot of flak about the quality of the bootleg, not only without the finishing touches like sound effects and such, but also the movie itself – plot, dialogue, etc. Fox head Tom Rothman denied that the bootleg version was a good representation of the finished product and that there were a lot of unedited scenes still in the bootleg copy. But it turns out that both versions have the running time of 107 minutes. In editing, cutting a few seconds here or there really adds up, so an edited version should theoretically be at least a minute different one way or the other.
Here are Hugh Jackman and the cast of X-Men: Wolverine including Will.i.am, Lynn Collins, Ryan Reynolds, Liev Schreiber and Taylor Kitsch at the film's premiere in Arizona on 4/27/09. Credit: Nector Marmolejos / WENN.com