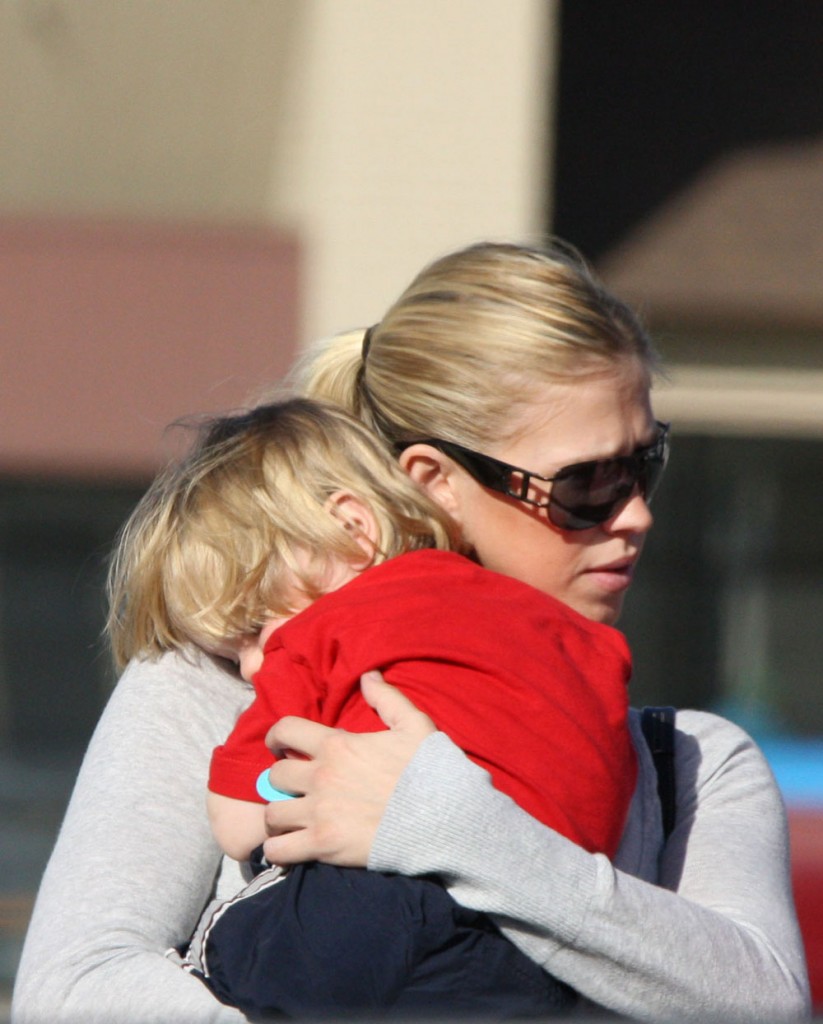 As a child of bitterly divorced parents, I've always found it's best to communicate all parenting issues through lawyers, subpoenas, and things delivered via a process server. I fully plan on working out all family issues with my future husband that way, even though I intend to remain married. It's just normal to me to make sure everything's in writing and signed by a judge. I consider this healthy.
Britney Spears has another way of going about it, and I can't really argue that her way is any more irrational than mine. Brit relies on frozen pizza and awkward conversations to get her point across. Her point being, "Back off bitch."
Britney Spears has reportedly confronted ex-husband Kevin Federline's girlfriend Victoria Prince about her relationship with the star's children.

The singer apparently invited the couple for a dinner party at her house in Calabasas, Los Angeles, and issued Prince with a warning about her involvement in the two boys' lives.

"Britney is still not happy that Victoria has been spending so much time with her sons," a source told Heat.

"She wanted to make sure that everyone understood that she was the boys' mum and it was going to stay that way."

Despite the warning, Spears is said to have been in a relaxed mood during the evening.

"It was Britney's idea to have the meal. She gave the housekeeper the night off, so it wasn't a fancy meal – just frozen pizzas and some leftovers," the source added.

"She thought it would be helpful to meet Victoria and get to know her a little.

"The conversation was a bit rocky at times, and there were a few awkward silences. But afterwards Britney seemed more relaxed."
[From Digital Spy]
I can't say I'm surprised that Britney's not happy about Victoria's close relationship with her sons, since it's been reported for quite a while. But it does sadden me. A good mother should be glad her children have a person in their lives that clearly loves and cares for them. And it also says something positive about K-Fed's maturity that he's picked a woman who has a deep fondness for his children.
That said, I'm sure it's natural to be envious and feel like your position is being threatened as your sons' mother. And because Britney doesn't have custody of her boys, I'm sure it's a sore spot with her. There's what we "should" feel and what we do feel, and while she "should" be happy for a good person looking out for her kids, it makes perfect sense to feel like it threatens her own maternal role.
Here's Victoria with Kevin and Britney's sons this past winter. Images thanks to Fame Pictures .