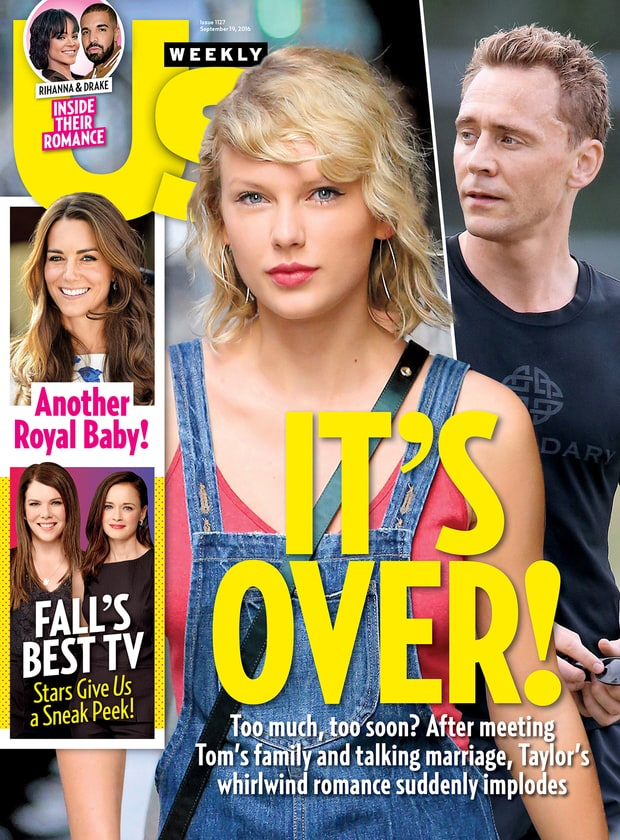 The Great Tiddlesplit of 2016 has replaced The Glorious Tiddlebanging of 2016. And I think most of us were fine with it. In fact, I would argue that the only people truly upset are the youngest of Taylor's fans, who genuinely thought Tiddles was a love match. Much like the Boyfriend Rollout of Tom back in June, there was equal consideration as to how to roll out the news of the breakup. As you can see, Us Weekly got the heads-up about the split in enough time to make the split their cover story. There was also enough time to preview the Team Swift side of things in a Daily Mail story on Monday.
I included Us Weekly's quotes in yesterday's breakup story, but by now you could probably repeat them in your sleep: "She was the one to put the brakes on the relationship," a source insisted. "Tom wanted the relationship to be more public than she was comfortable with. Taylor knew the backlash that comes with public displays of affection but Tom didn't listen to her concerns when she brought them up." Tom is the famewhore, not innocent Snake Emoji. Tom did it all for the fame. Taylor really fell in love. She didn't want to go on a Screw-You-Calvin-Harris World Tour. Of course not. So is it funny that E! News' source basically said a variation on Us Weekly's quotes?
"Taylor felt he wanted to take the relationship to be too public," a source close to the situation tells us, "and she was not happy about it and thought it was too much publicity."
E! News did a story a few hours later where they basically called bulls—t on that one quote – go here to read. For true blue Hiddlestoners, I have something terrible to admit: I do think Tom is thirsty, and that he loved all of the attention… at first. Like, he enjoyed it for a month or so. And then he saw it turn on him, he saw how silly he looked, a 35-year-old man in a "I Heart T.S." tank top. And he started to tap out and wind it down. But the idea that Taylor is so concerned with privacy, that she just hated all of the attention? Hahahahahaha. Taylor couldn't even help herself from stepping out yesterday for some happy, smiley, I'm-Single-and-I-Have-Big-Boobs-Now photos in New York – go here to see.
Meanwhile, Team Hiddles hasn't offered their side of the story. For what it's worth, Tom isn't Calvin Harris. I don't see Tom beefing with Taylor on social media, or engaging in (her) pettiness. Since I'm sure he knows his every word will be hyper-analyzed in the weeks and months to come, he decided to use his social media to draw attention to his work with UNICEF:
In response to Ali & Gaith, who miss their journey to school, here's mine. @UNICEF #EmergencyLessonshttps://t.co/0ex1XHUJad

— Tom Hiddleston (@twhiddleston) September 7, 2016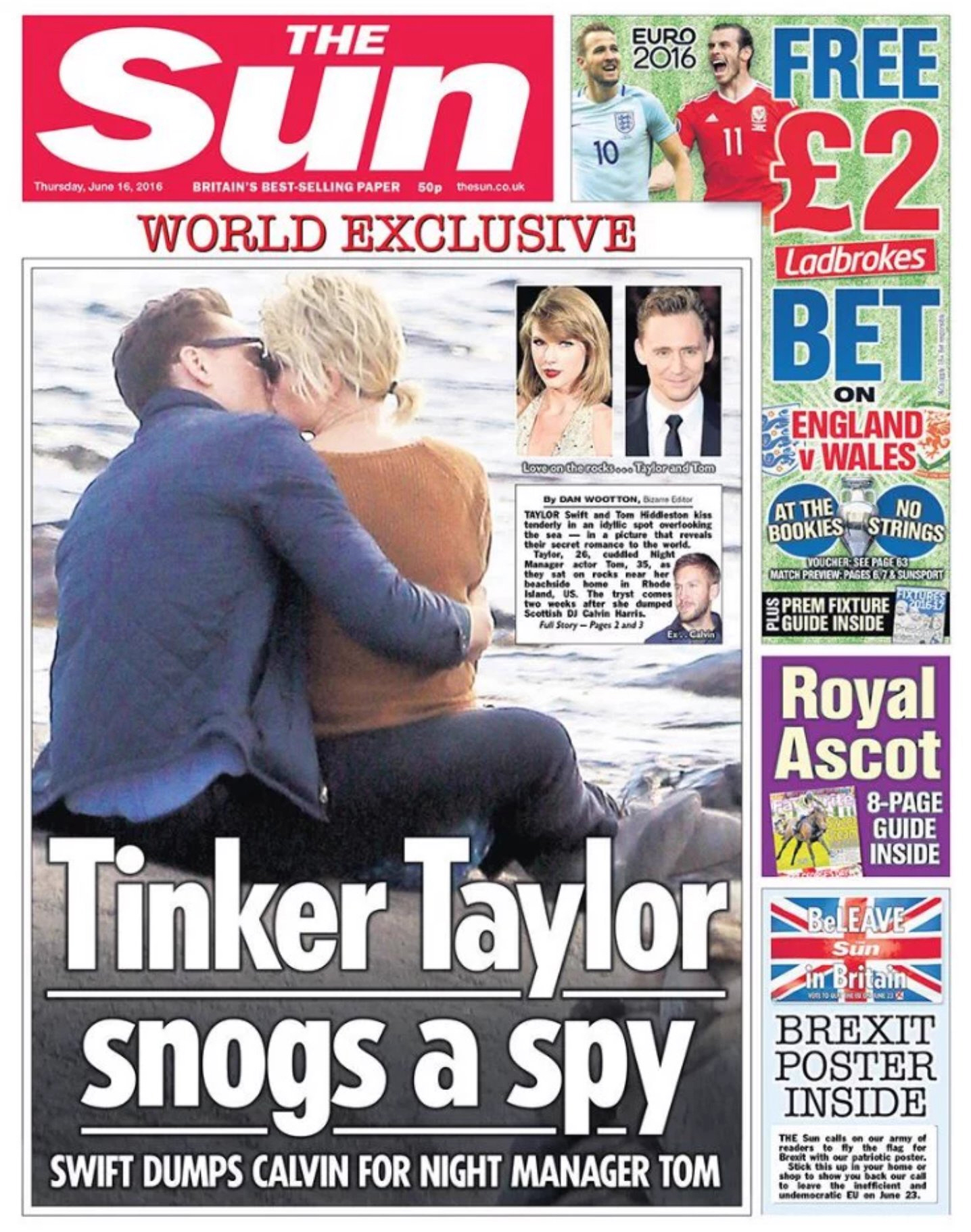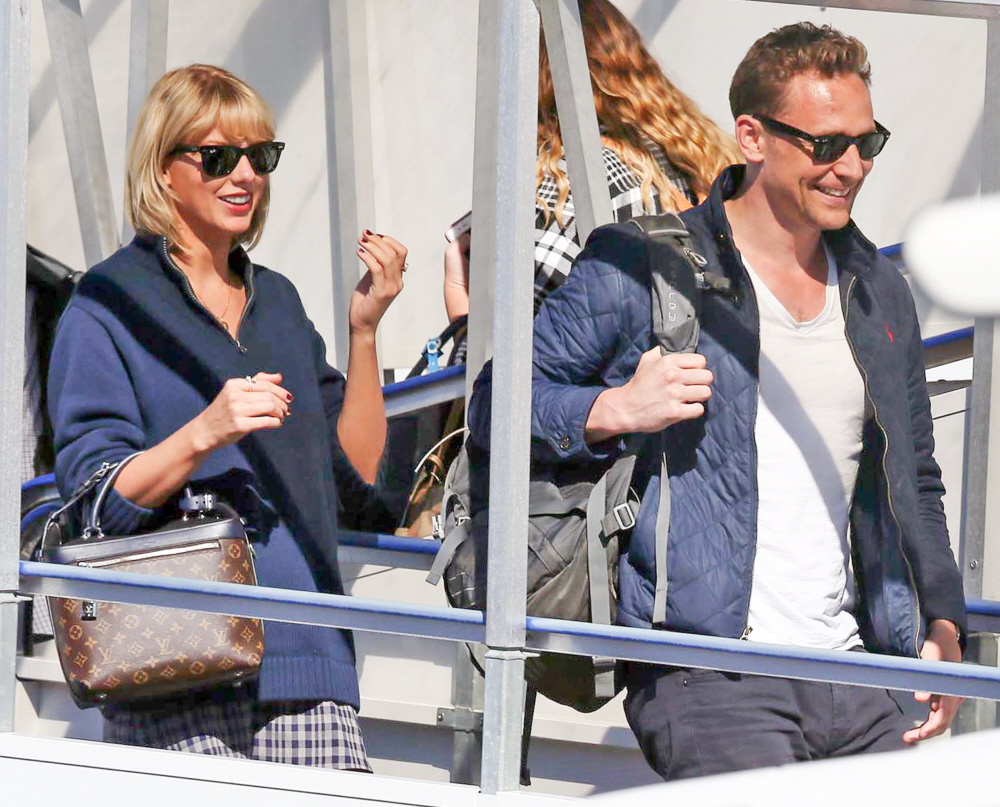 Photos courtesy of Fame/Flynet, The Sun, Us Weekly.