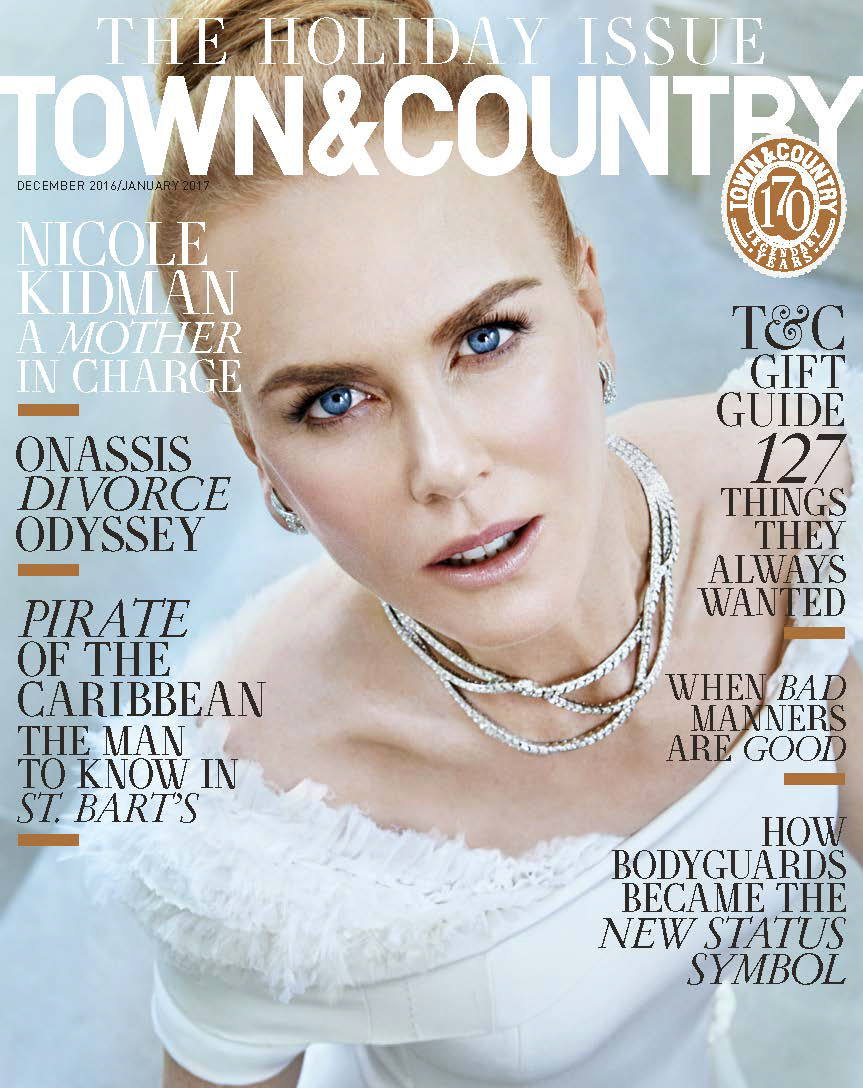 Nicole Kidman covers the December issue of Town & Country to promote her supporting role in Lion, the film with Dev Patel as a guy who was adopted from India as a kid and then goes back to India in adulthood to find his birth family. Kidman plays his character's adoptive mother, and people say that she's great in the role, and that Kidman might even be shortlisted for some Supporting Actress awards. While I wasn't feeling the trailer for Lion, I guess it's better to see Kidman get the Oscar buzz rather than Rooney Mara (who is also in the movie). As for this T&C interview… it's pleasant, but not particularly eventful. I thought the most interesting thing about it was the nicknames Nicole has for her young daughters – Sunday is "Sunny" and Faith is "Fifi." How would you like to have the pretty name of Faith and end up with a dog's nickname? Of course, my mom's name is Faith and I call her "Faffy" to annoy her. Anyway, you can read the full interview here. Some highlights:
She has no pattern when it comes to choosing scripts: "I call myself the wild card because I have no idea what it is. I'm so spontaneous—sometimes to my detriment and sometimes my benefit—but it's how I've always been. My husband never knows what I'm going to choose. And then he'll ask me to explain why and I can't!"

Why she did 'Lion': "I can see now, for Lion, that it was important to me because I'm a mother with adopted children." Kidman and her first husband, Tom Cruise, adopted Isabella, now 23, and Connor, 21. While her relationship with them has reportedly been complicated, she now states firmly, "This movie is a love letter to my children. Sue is deeply maternal and full of unconditional love, which is beautiful. That's why I wanted to do it. I relate to that. I feel that for my own children who are adopted. It's not about anything else other than 'I wanted you.' It's that deep and personal, and whatever your journey is, I'm here to love and support you. That's what I connected to."

Seeing her daughters play in Australia: "They played with wallabies and kangaroos. Now it's one of their favorite places. And they've been a lot of places. They're very well traveled. My daughter can go to school and say, 'I've been to Paris. I've been to Morocco. I've been to Italy and China and India."

The kids prefer Keith's job to Nicole's job: "They prefer the tour bus to a film set. There's better craft services; you get to sleep in a bunk. You know, that whole road trip vibe. They're cool cats, those girls."

Neither girl wants to be an actress: "Sunny is more interested in directing—but that's just the nature of an alpha eight-year-old. We don't say bossy; we say leader."
Okay, I actually did tear up a little bit when she talked about adoption and how the message adoptive parents want to give their children is "I wanted you." That's really beautiful and bittersweet, made more so by the obvious pain Nicole seems to feel with her complete estrangement from Bella and Connor, the children she adopted with Tom Cruise. Tom basically got to keep custody of Bella and Connor and they are completely within the Church of Scientology fold. God knows what the CoS-bots tell them about Nicole, but I feel like she sends them messages through the press. She's telling them: I wanted you. You were my child. I love you. And that's heartbreaking.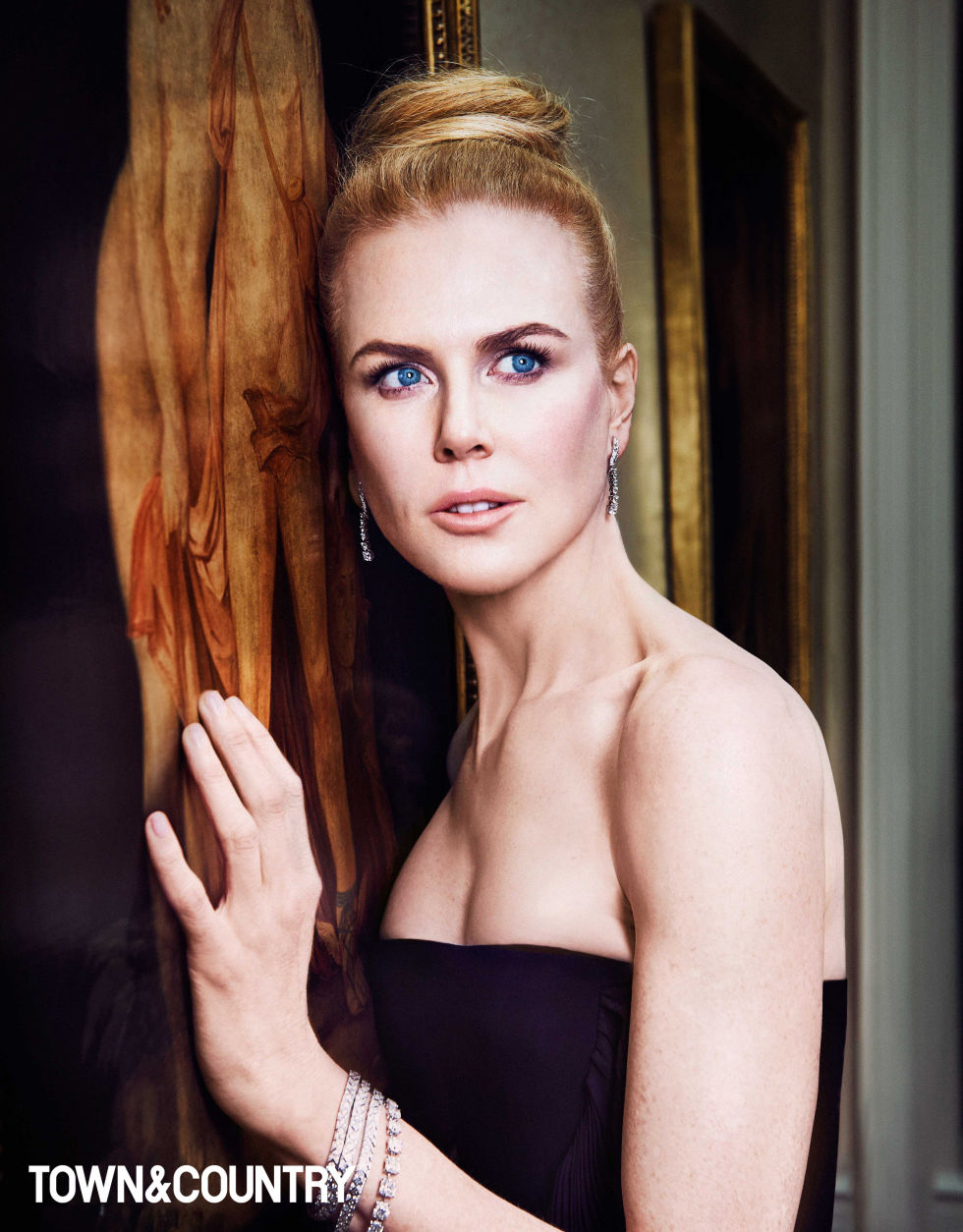 Photos courtesy of Max Vadukul/Town & Country.