This is just a reminder: Idris Elba probably has broken up with Naiyana Garth again. They reportedly split earlier this year, but they seemingly got back together, but Idris has been acting like a single guy for about a month. First it was the thing with Madonna – which he denied was a hookup – and now Idris has been seen getting pretty flirty with Jourdan Dunn. Dunn is a British model, very popular and very beautiful. Like, if we're just going on looks, I want Jourdan and Idris to happen because they might be the most beautiful couple ever. The Sun said that Idris and Jourdan were flirting like crazy at the MTV European Music Awards:
Christmas has come early for IDRIS ELBA. The Luther star, who is one of the favourites to become the next James Bond, used 007 style seduction skills to woo supermodel JOURDAN DUNN at the MTV EMAs. The pair flirted up a storm at the after-party before leaving hand-in-hand. They had earlier both presented awards during the ceremony at the Ahoy Rotterdam arena in Holland, before heading off to the backstage bash where they stayed well into the early hours of Monday morning.

An eyewitness at the party said: "The VIP area was swarming with celebrities keen to let down their hair after the ceremony. Idris took a table tucked away in the corner with comfy sofas and was talking to a number of girls earlier in the night. But Jourdan joined his table later on in the evening and he was clearly interested in her. He was very flirty and was acting very much like a single man. At about 2.30am they left holding hands."
The Sun points out that Jourdan seems single these days, having broken up with her boyfriend earlier this year. And if Idris Elba wants to whisper sweet nothings into your ear… my God, I can't even finish that sentence. The visual was too strong. Please, Jourdan and Idris need to hook up. Maybe it won't last, who cares? But I need to know that these two insanely attractive people found each other, at least for a night.
Speaking of attractive, here are some pics of Idris and Gemma Arterton at this week's premiere of 100 Streets.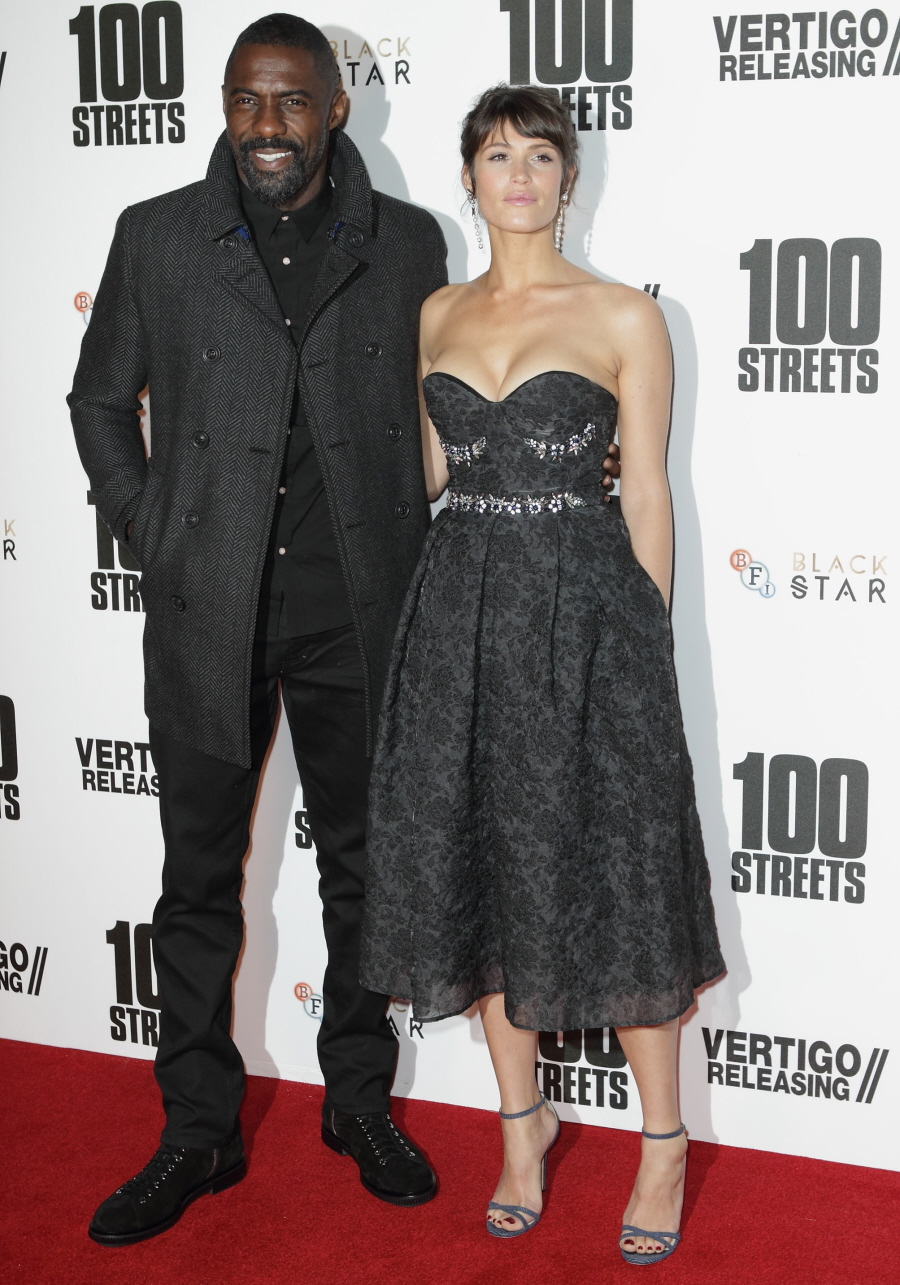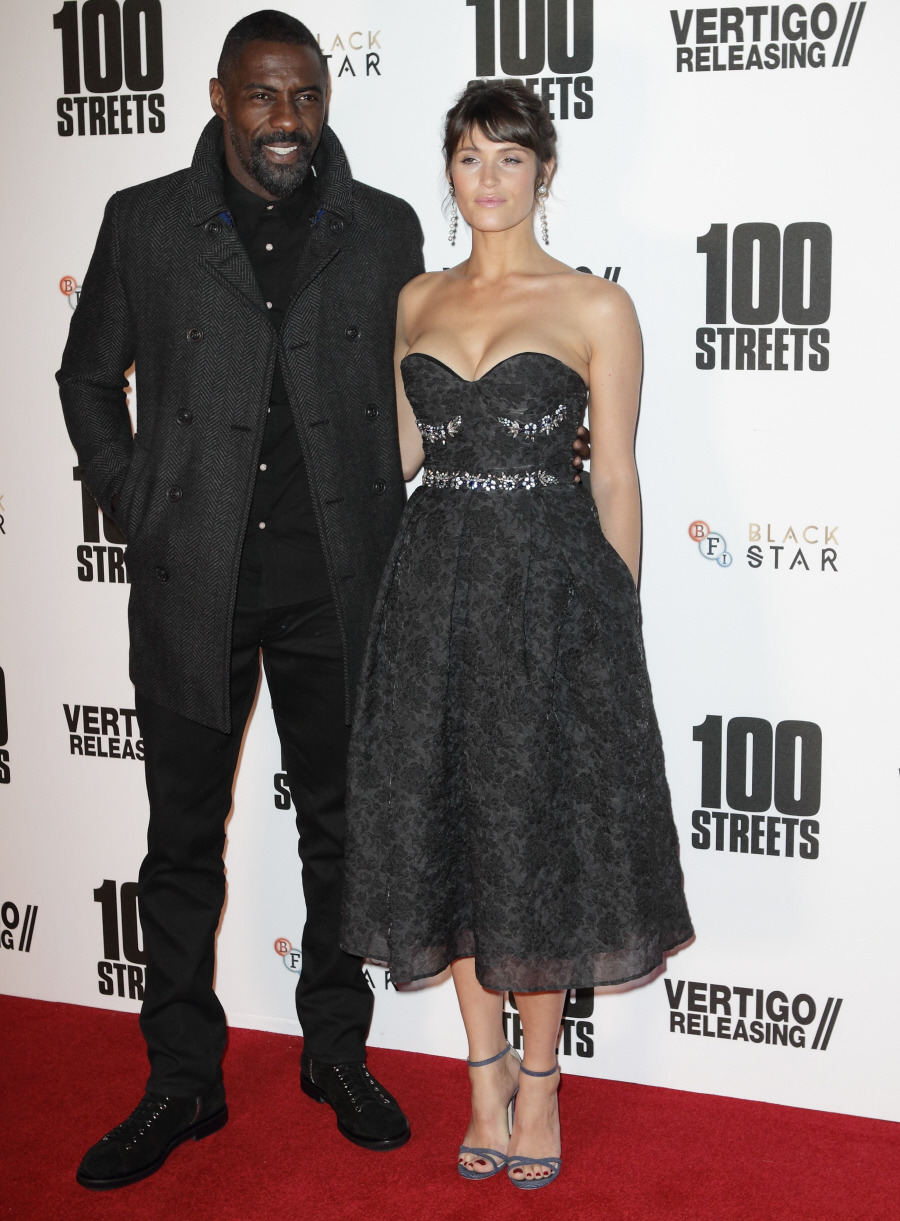 Photos courtesy of Fame/Flynet and Instagram.