Katy Perry was With Her throughout the presidential election. Katy was so pro-Hillary that Katy was actually one of Hillary Clinton's first celebrity endorsers, and Katy appeared numerous times at Clinton events, fundraisers and more. I said several times during the past year how much I admired Katy's willingness to go full-throttle for HRC, especially since I have no doubt that Katy probably got (and is still getting) a sh-t ton of hate from the Deplorables. Many have argued that Katy is too milquetoast, that she doesn't stand for anything other than boring, bland pop music, but she was one of the few big-name celebrities working her ass off to support Clinton, and doing so regardless of how that support might affect her bottom line, her fanbase or her image.
Katy was supposed to perform at what was supposed to be Clinton's victory party last Tuesday. Katy was there, with Lady Gaga and Cher, backstage as the night turned sour with a hate-filled vengeance. Katy hasn't been seen since – she claimed she had a family emergency, and canceled one concert, and it wouldn't surprise me at all if it took her several days to regain her composure. So what was Katy's first, public post-election act? An announcement of a Planned Parenthood donation. 'Atta girl. Katy posted an Instagram image of PP's donation page, with this message:
It's time to turn words into action! There are so many steps to take, but my first vow is to support organizations that may have their funding support taken from them in the future by the government.

I am making a public donation to Planned Parenthood for the teenage me who made several visits to first a clinic in Santa Barbara and then Los Angeles, CA to educate myself on my sexual health, a subject I had little to no information on because of my sheltered upbringing. I had no idea how things worked down there, and had no idea how to make a plan for them.

Planned Parenthood educated me on my body and my reproductive health, so that I could focus on my dreams and using my voice until I knew the timing was right for me to make a plan to have a family. Since then, I have been able to focus wholeheartedly on bringing messages of strength and becoming a voice for others. Without this education, I may have had a different life path.

That is just my experience, but I know Planned Parenthood's broader range of services can sometimes be the only medical support low-income families ever see. I know what it's like to need help. I came from a lower- to middle-class family and never grew up with the option of health insurance. I remember having 13 cavities as a teenager, and the best option my parents could come up with was to try and take me to Mexico because we couldn't afford anything in California.

I am grateful for and stand in support of Planned Parenthood for giving Katheryn Hudson the knowledge to plan, and for continuing to be a haven for women to learn all options for their future. Now, more than ever, we all need to protect and create safe places for each other. I hope I can help inspire you to make a gift as well, and become a member and an ally.
Granted, I'm super-emotional these days, but this totally made me tear up. The version of Katy Perry that first came on the scene all those years ago was vapid as hell, but here she is, a major pop star, one of the most popular musical acts in the world, and this is how she recovers from a crushing political disappointment. She turns it into a positive, she uses her celebrity to once again put her money and time where her mouth is, and stand up for an issue that many find "controversial." I love her for this. She's become a very admirable young woman with the way she's uses her platform.
You too can donate to Planned Parenthood – which Donald Trump has vowed to defund – here.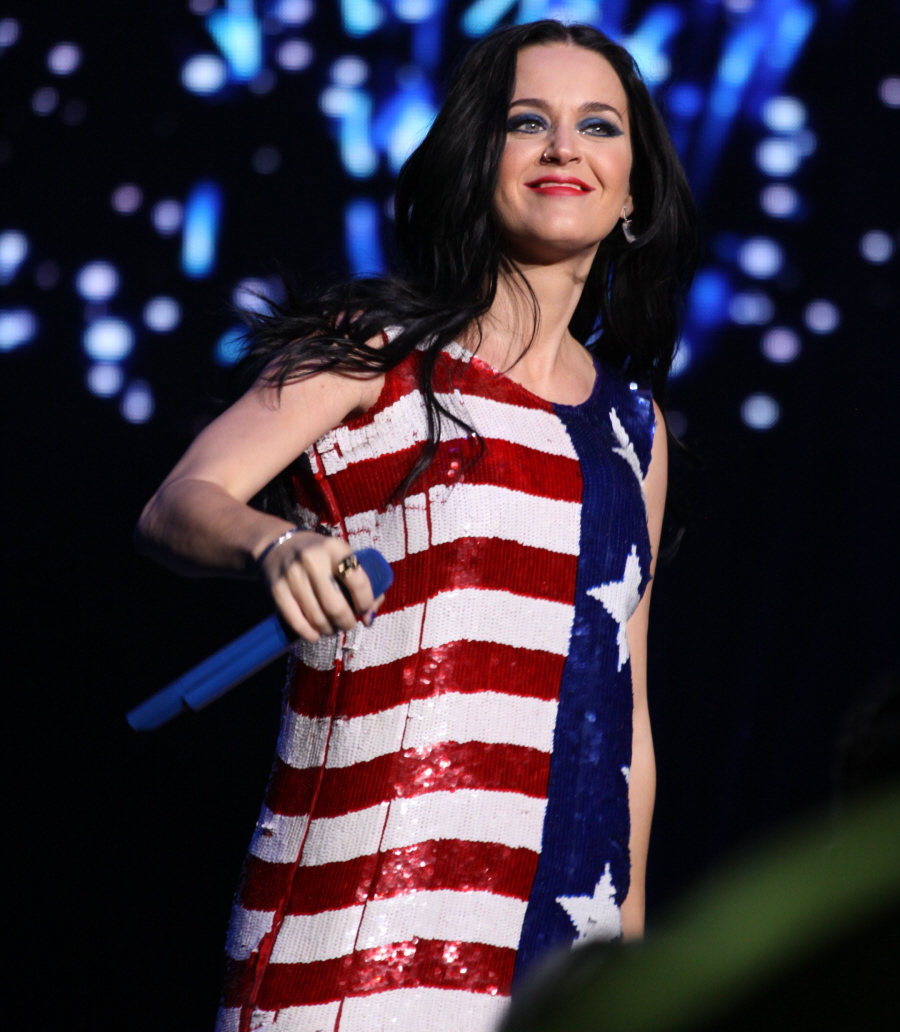 Photos courtesy of Instagram, Fame/Flynet, WENN.