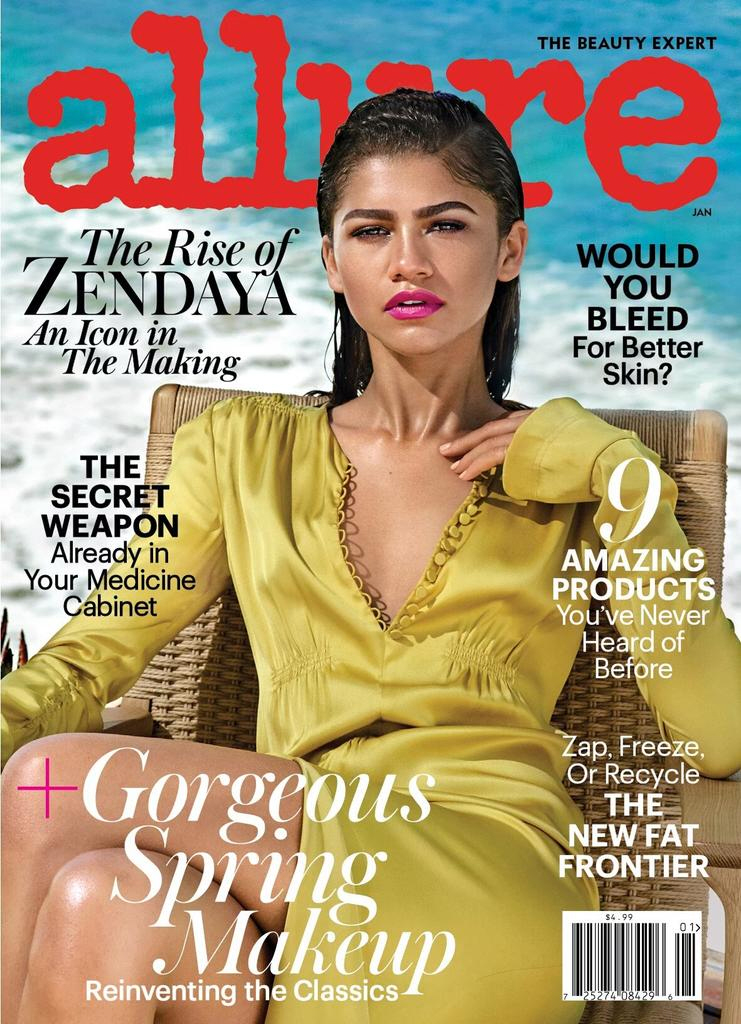 Zendaya covers the new issue of Allure. The photoshoot is really nice, although it's pretty much a typical "young Hollywood in LA" vibe. Still, maybe it's good to see a young African-American woman in that kind of editorial, the kind they would usually do with someone like Kate Hudson or Bella Thorne. As for the interview, Zendaya was given a lot of space to talk about cultural appropriation, her plans for future domination, and a lot more. Here's something I learned about her: she's the breadwinner for her family. That bugs me and makes me think of her differently. While I've always thought that at 20 years old, she was wise beyond her years and isn't that a great thing? Now I think she's wise beyond her years because she had to be, because she supports her family. You can read the full Allure piece here. Some highlights:
Her role in Spider-Man: Homecoming. "Plenty of people are like, 'Why is she still on Disney Channel?' Well, I waited and waited for the right part, and now I get to be in Spider- Man."

Her new LA mansion: "Everything has been a climb. And I've been able to take my family and friends with me. I came from humble beginnings. I've never had a pool before. I've never lived in a house this beautiful. I appreciate everything so much more because everything I have has been worked for."

She's not much for cliques or squads, nor does she like to party: "I'm nice and cool with everybody, but not a lot of people know me very well. I have a very tight-knit circle. I'm just not a social butterfly. I'd rather be home with my family. I've never had a desire to drink."

Supporting her family: "There is so much stress in my life. I've got family, a lot of people that depend on me and need me. I try to take care of everybody and sometimes that drives you crazy—you want everybody to be OK, and you're like, Jesus, am I OK?"

Does she even want to be famous? "Eh, I don't know. Sometimes I do; sometimes I don't. You just see so many people who are miserable here. It's like, Why? It's OK to be focused, but I can't get to a point where I don't like what I'm doing. It's gotta be fun and creative and good."

She loves the red carpet though: "I love to slay a red carpet. When I step on one, I'm a different person like Sasha Fierce and Beyoncé. Honestly, I walk like an old man—the Coleman Trudge. On the red carpet, I'm this dainty, slow, elegant gazelle."

The beef with Giuliana Rancic about her dreadlocks. "This is way bigger than a beef between us. I heard about the comment through Twitter, and my first reaction was angry—I got really mad. Then I realized this has nothing to do with us. It was one small look into an overall misconception about a large group of people. I got all of these pictures from women wearing locs. I made it my Twitter header, and that became empowering. It became something very positive. It allowed us to talk about things that make us uncomfortable… I think that was a big moment not just for me but for women of color. It's a step in the right direction. But we have a long way to go."

Guilt about her success: "I ask myself, Would I get the same opportunities—would I have this role or that role—if I were a darker-skinned black woman? And the answer is no. But the real thing is how do you take what you've been given and use it to better the situations of people that are your peers, your brothers and sisters?"
I completely understand what she's saying about her success as a mixed race woman in the industry, and the comparison to the missed opportunities for some darker-skinned women. But just the fact that Zendaya is bringing it up in an Allure interview is great. She shouldn't feel guilty about who she is and the success she has, because honestly, the success she has as a mixed race woman is still profoundly unsettling to so many racists, bigots and trolls. More power to her. As for Zendaya financially supporting her family and not even knowing if she wants this… typical child star stuff. I hope she keeps her head on straight. Her parents do sound a lot more grounded than, say, the Lohans. But it's still going to cause issues down the road.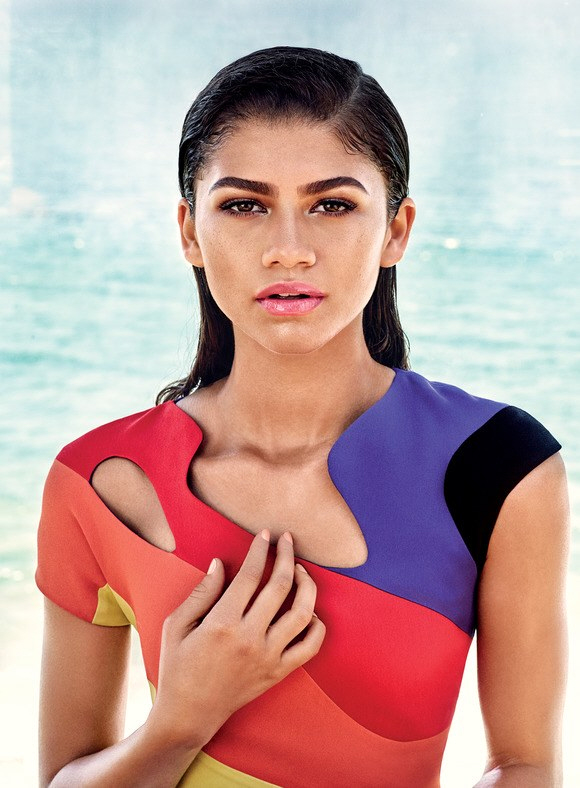 Photos courtesy of Allure.