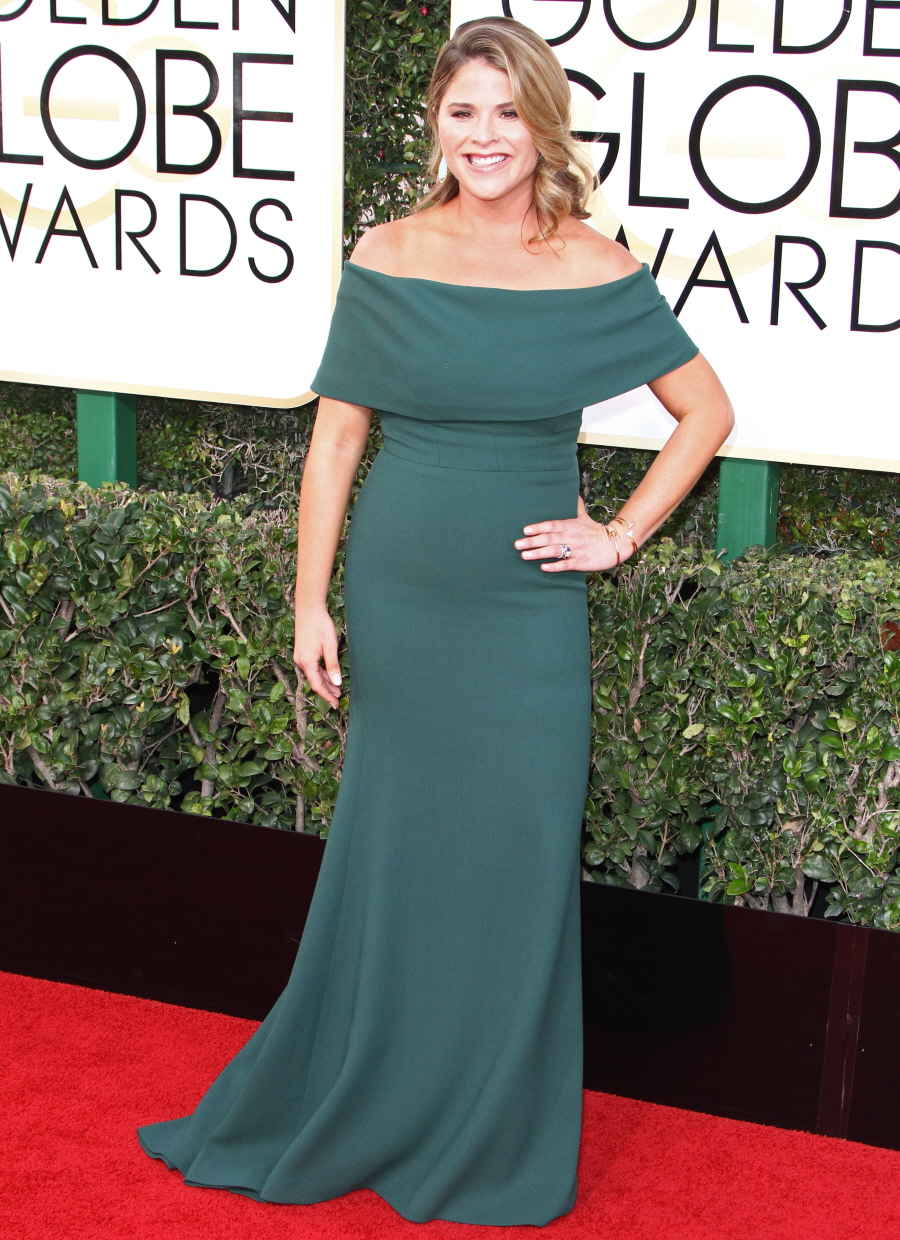 The "Hidden Fences" thing blew up on Sunday night. I think Jenna Bush-Hager would have gotten away with an honest mistake if she was the only one who made the mistake. The fact that Michael Keaton doubled-down on it though… it's problematic. On the Golden Globes red carpet, Jenna was interviewing Pharrell Williams and this happened:
"you're nominated for Hidden Fences" pic.twitter.com/7My6dtEkbG

— Dave Itzkoff (@ditzkoff) January 9, 2017
Like, do we think Jenna did it on purpose? No. She was trying to say Hidden Figures, and confused it with Fences, which is one of the "other" films starring black people. But as I said, Michael Keaton made the same mistake, so there's something (racist) in the water. Still, Jenna wants us to know that she didn't mean anything by it. She gave an on-air apology on the Today Show on Monday:
"I had an error in the night, which I have to apologize for," said Bush Hager, who was joined by Al Roker and Natalie Morales on the NBC morning show. "When I was interviewing the incomparable Pharrell, who I adore, I accidentally — in the electricity of the red carpet, which I've never done one before — called Hidden Figures 'Hidden Fences.' I have seen both movies, thought they were both brilliant. I've interviewed casts for both of the movies and if I offended people I am deeply sorry… It was a mistake, because ya'll know I'm not perfect," continued Bush Hager, who at this point began to choke up and get teary-eyed. "I am authentic, but a human. And what I didn't want to do is make anyone lesser than who they are. I apologize to both the cast, to Pharrell but it was a mistake and I hope we can move on."

Both Roker and Morales swooped in to defend Bush Hager, with Roker blasting the "culture of Twitter and waiting to pounce on people" for what he said is a common mistake for live TV broadcasters.

"We've all been in live situations and you make a mistake," said Roker, adding how he forgot Braveheart when he was interviewing Mel Gibson and called Jessica Biel Jessica Alba during his Sunday interviews. "Honest mistakes happen in live television and this culture of Twitter and waiting to pounce and get on people, it's got to stop. It's got to stop somewhere because it's pretty ridiculous."
Yeah, we all get mixed up and sometimes it comes out the wrong way and it's not like she made an error as big as Yahoo Finance did last week. I like her apology too, in that she acknowledged that her mistake might have made someone "feel lesser" but that was not her intention. Still, I think it's silly to cry over Black Twitter roasting you. Most of the tweets weren't even directed at Jenna, they were just making jokes that all "black films" are the same. I would be honored to be roasted by Black Twitter!
Meanwhile, Michael Keaton got asked about his exact same flub after the Globes – you can see his reaction here at TMZ. He seemed apologetic at first but then shrugged it off. Sure thing, Bryan Luke George Gosling Cranston Pitt. Sorry, all white guys look the same to me.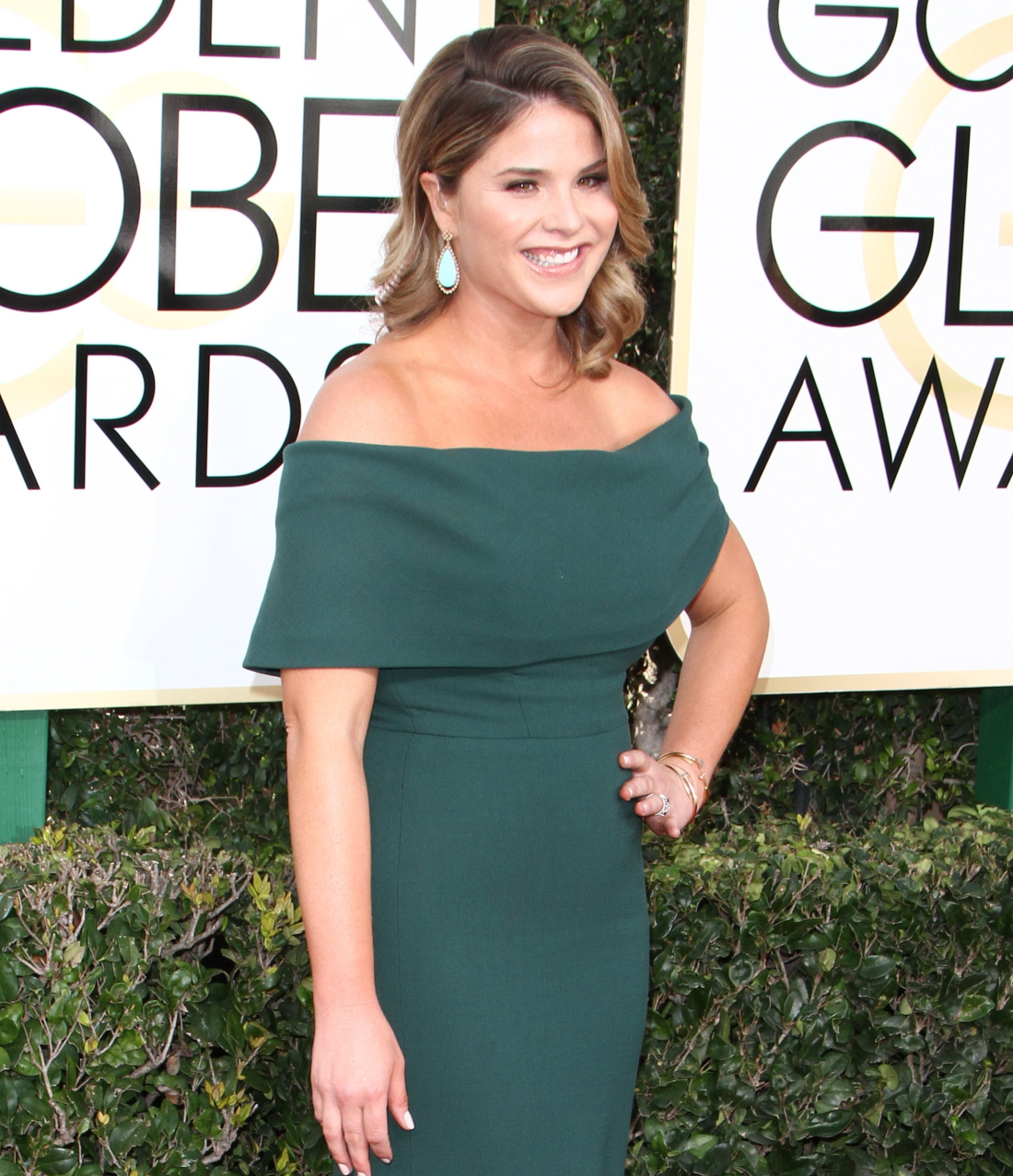 Photos courtesy of Fame/Flynet.