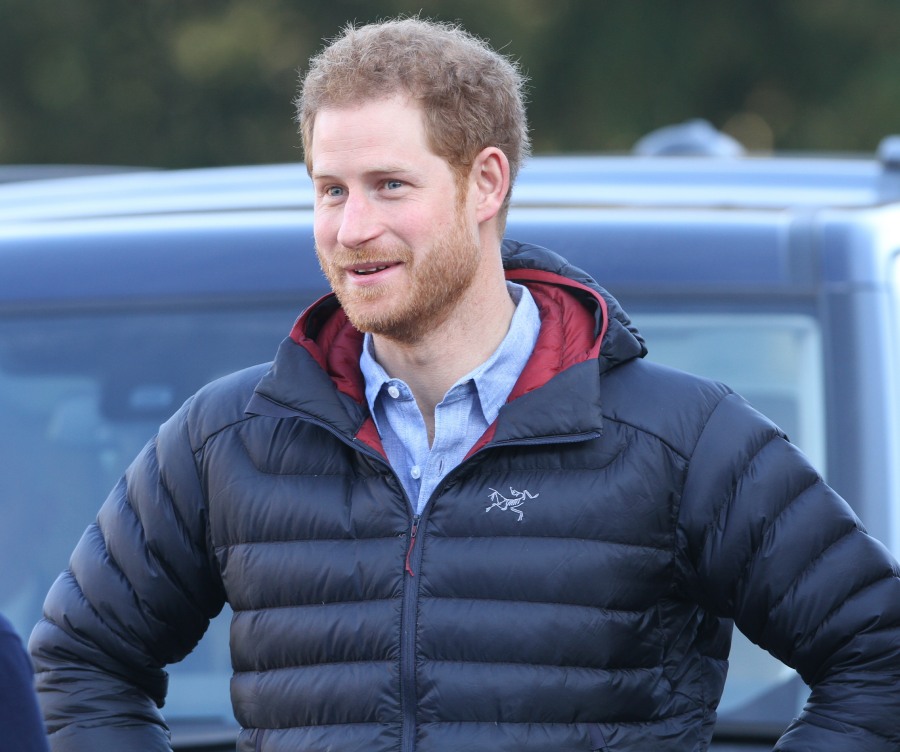 According to sources familiar with the Suits shooting schedule, Meghan Markle isn't due back in Canada until April. That's when she'll be working for months on the new season of Suits, and she'll likely need to be in or around Toronto for a solid five months or so, I would think. So that's why Meghan has basically camped out at Prince Harry's London shag-pad, Nottingham Cottage, at Kensington Palace. Meghan and Harry are living together, basically, although Meghan maintains a home in Toronto. Will Harry propose to Meghan before she goes back to Canada? Will Meghan ask Suits producers to write her character off the show? Will she marry Harry by the end of the year? Who knows? But we do know that Meghan and Harry spent Valentine's Day together.
Their first Valentine's Day! Prince Harry and his girlfriend, Meghan Markle, are spending the holiday together on another getaway, but the high-profile couple are keeping it low-key.

"Harry took her away somewhere in Wales for a romantic weekend," an insider tells Us. "Tonight, she and Harry are staying in for Valentine's."

The Suits star, 35, has been staying at the British royal's Kensington Palace home, Nottingham Cottage, since late December, except for her five-day mission trip to India in January. The couple most recently stepped out for dinner on Wednesday, February 1, at members-only club Soho House, the same spot where they were first introduced this past June. Other than the occasional under-the-radar date night, Harry, 32, and Markle have been "chilling and enjoying lazy days together," an insider previously told Us.
I am amazed that Meghan and Harry are so good at flying under the radar for the most part. If they were in Wales for a romantic weekend and this is the first we're hearing of it? Well-played. I particularly wonder how Meghan manages to do it – photographers must be staking out the Kensington Palace exits and entrances for a glimpse of Meghan but she's only been pap'd a few times. That Soho House jaunt a few weeks ago feels more like a set-up photo-op, doesn't it?
Prince Harry spotted with his girlfriend Meghan Markle on a stroll through London https://t.co/3CODLEkXM1 pic.twitter.com/XxrosrE5Bp

— Daily Mail U.K. (@DailyMailUK) February 4, 2017
Oh, and a few days ago, Meghan posted her first Instagram in more than two months:
Photos courtesy of WENN.