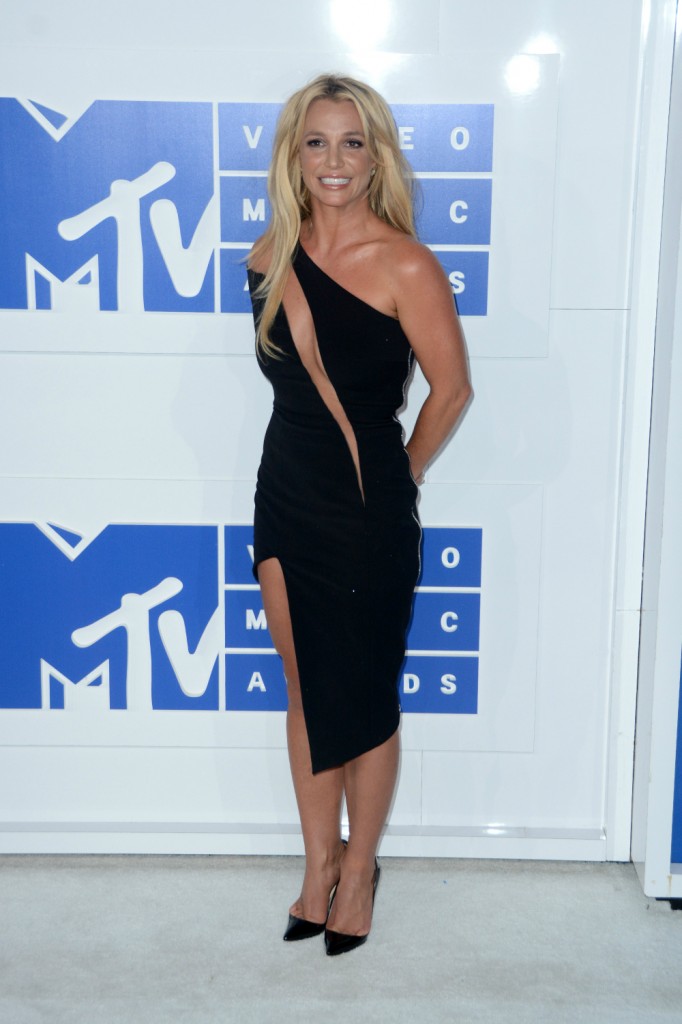 Katy Perry is no stranger to feuds. Some might argue that certain entanglements keep her relevant in between albums. But this time, it's not a case of mean-girling, it was just plain mean. Last Sunday on the Grammys Red Carpet, when Ryan Seacrest asked Katy why she took a break from music, she said it was for her mental health. When he followed up by asking how that was going, Katy said, "I haven't shaved my head yet." This appeared to many to be a reference to Britney Spears,' 2007 breakdown. Here is what Katy said:
The problem is, the interview with Seacrest was the second time Katy made that comment. Earlier, while speaking to Nancy O'Dell and Kevin Frazier, Katy said, "… and the only thing left to do is shave my head, which I'm really saving for a public breakdown…" Once might have been an ignorant misstep but twice says Katy sees Britney's mental health as fodder to make herself look cool. Obviously, Twitter went nuts. Britney fans started the hashtag #KatyPerryIsOverParty and it Swiftly started trending (as in, Taylor Swift fans jumped on that bus the minute it rolled in to town.)
Katy, let's not forget @britneyspears has something you will never have: A #Grammy #KatyPerryIsOverParty pic.twitter.com/XUTHZpl9oO

— ♛ (@PopNemesis) February 13, 2017
Britney Spears is a Grammy award winner, when will Katy Perry? #GRAMMYs #KatyPerryIsOverParty pic.twitter.com/RUr32g3Pid

— ㅤ (@sitocyrus) February 13, 2017
I have arrived #KatyPerryIsOverParty pic.twitter.com/4gQYTK42wk

— BUY GLORY ON ITUNES (@BritneyFatale) February 13, 2017
@ Britney stans, swifties got your back.#KatyPerryIsOverParty pic.twitter.com/HeVAOCLoe9

— Arianna.♡ (@FanFicLuv12) February 13, 2017
But the best of all the responses to Katy came from Britney herself. On Tuesday, she posted this to Instagram:
The actual Bible verse Britney is paraphrasing is, "A good man brings good things out of the good stored up in his heart, and an evil man brings evil things out of the evil stored up in his heart. For the mouth speaks what the heart is full of." So to answer my own question, yes – this post is one big Bible thump to Katy's bleached head. And it's beautiful, too. The photo is a message of love. Her quote is a Bible quote which is both peaceful and a nod to Katy's Christian past. Plus, her paraphrasing with switched pronouns tells everybody exactly to whom this message was directed without getting anywhere close to a name or face. This far exceeds the slow clap, this is me standing on my desk saying, "Britney, My Britney."
Honestly, WTF Katy? I was this close to calling myself a Katy fan but only because thought she'd grown. There is no way to spin this. She thought it was absolutely fine to make fun of a woman had a breakdown and has since diligently worked herself back into good health, motherhood and a successful comeback career-wise. And what was Katy's point? To gain sympathy for herself or merely to take a swing at Britney for no reason? Gah, there are so many levels of wrong here, it's hard to limit them to just one post. So I'll finish with one last argument (for now), Katy's whole shtick currently is Purposeful Pop. She earned this newfound "purpose" by becoming a strong voice for Hillary Clinton and the feminist movement against Trump. However it's not cool to make jokes about mental health. Maybe Katy took a bathroom break when Mrs. Obama said "When they go low, we go high." By the way, there is no apology from Katy's camp as yet.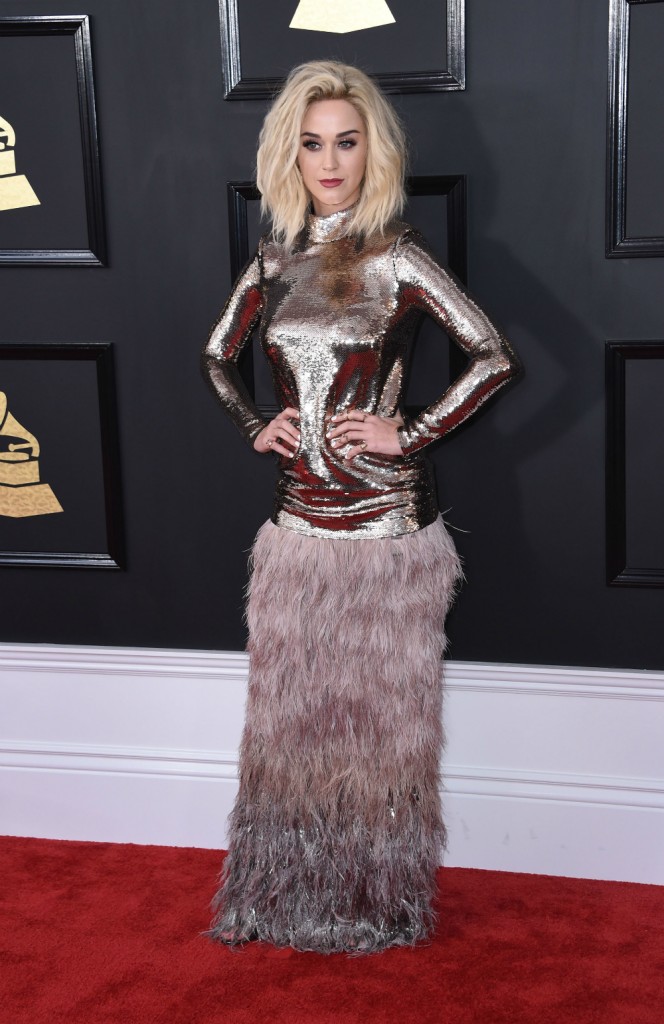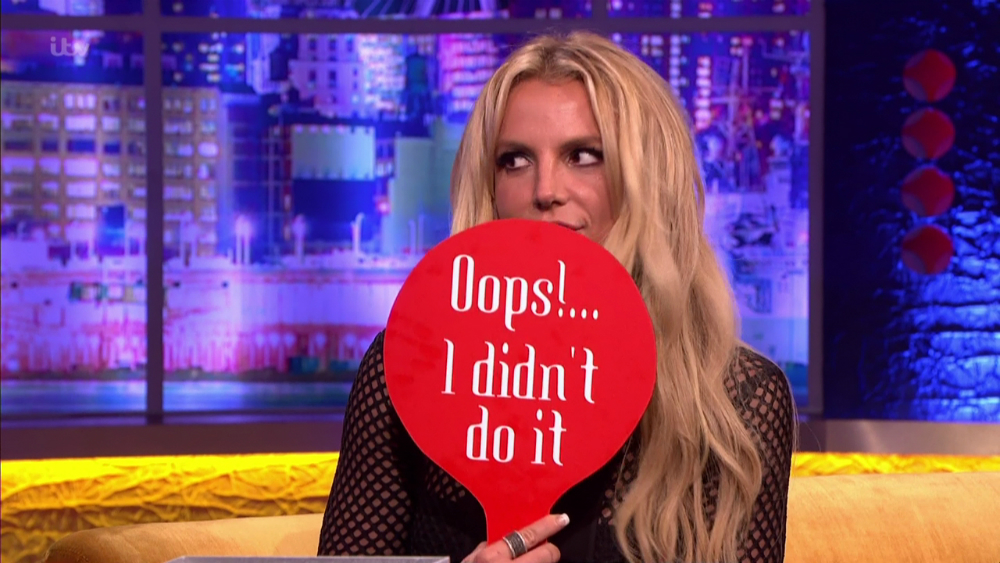 Photo credit: Instagram, Twitter and WENN Photos