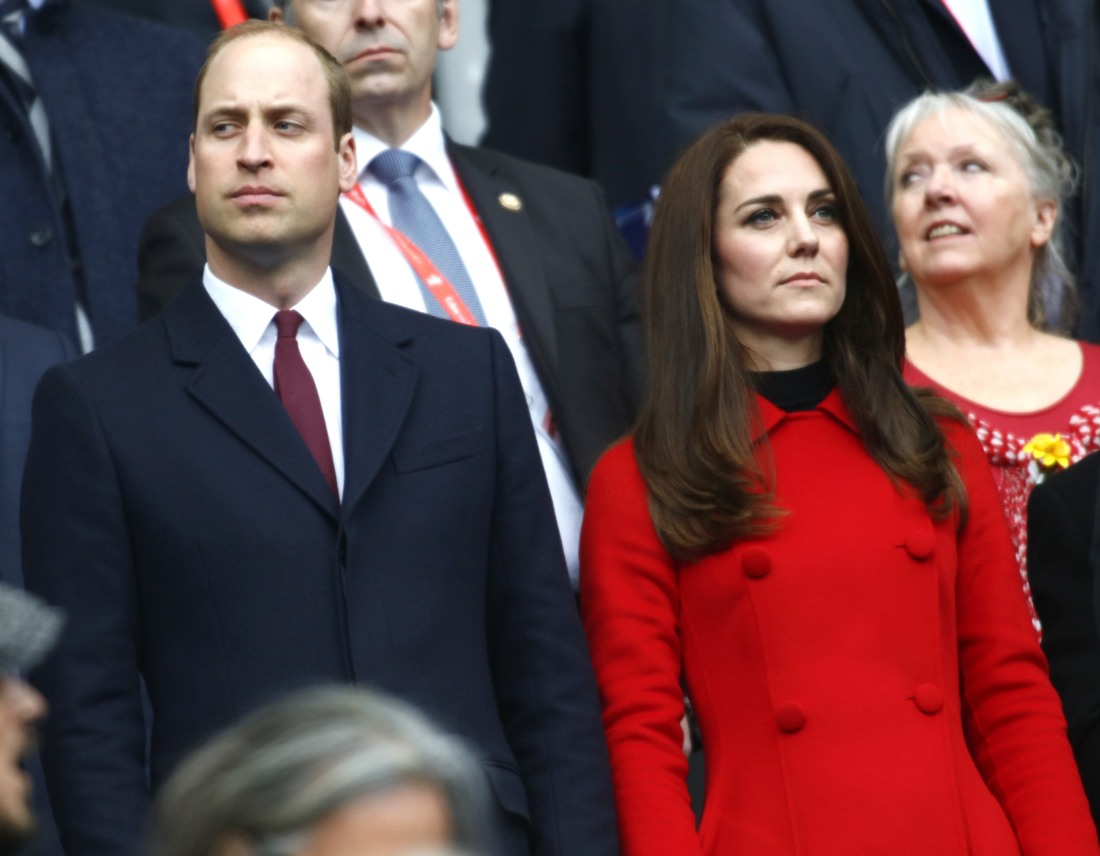 For a second, I thought Prince William might get away with it. We spent so much of last week discussing Work-Shy Will and his terrible decisions. Work-Shy Will thought it would be brilliant to take a four-day vacation with his dude-bros in Verbier, Switzerland. If he and his bros had just been skiing, I think people still would have complained but he would have survived. But the fact that he was dad-dancing, day-drinking with underwear models and generally acting like a bachelor? Yeah. It looked bad. But considering Kate put on a happy face in Paris, and there were no major incidents, I thought William was going to get away with it. Most British papers even ran glowing fluff pieces about Kate's fashion and how we need to "give William a break." That's what Camilla Tominey at the Express said, although there's some shade littered in her column, like "the Cambridges are apparently nicknamed "Will-not" and "Ca-not" behind palace gates." But then I read this column in the Daily Mail by Robert Jobson, a "royal commentator." The column is called "Disco or duty? The Petulant Prince must now choose." Jobson GOES IN on William. Good.
You might think there is something endearing about unguarded 'dad dancing'. Royal arms akimbo, pumping hard but out of time, here was a man on the brink of middle age, determined to let what remains of his hair down. But plenty have taken a sterner view of Prince William. And if the pictures and videos are disappointingly fuzzy, the overall impact could hardly have been more clear. There, say his critics, is a prince of the realm wavering between the competing needs of 'disco' and 'duty', an heir to the Throne caught out on a lads' weekend with a blonde model or two when he should have been safely at home observing Commonwealth Day in Westminster Abbey. Dull, perhaps, but a key date in the Royal diary.

Even his admirers would concede that last week's images have made quite a dent in a carefully crafted public persona: the caring family man, part of the almost perfect 'William and Kate' double act. They gave the impression he didn't care. Not for the first time in recent months, William finds himself described as workshy and irresponsible. How, then, did the Prince or his team of advisers get it so wrong? One answer is that the sugar-coated image he enjoyed for so long was almost too good to be true. For scratch the surface of William and what you find is a complex character. There is an 'over-confidence' which some say is bordering on arrogance, and which senior Palace aides now fear is clouding the 34-year-old's judgment.

He can be 'petulant, capricious, even hostile', I am told – words you might not readily associate with the second in line to the throne. Even his father, the Prince of Wales, has given up on passing on advice to his headstrong eldest son, and he is not alone. Most of those close to William say they prefer to act as a 'sounding board' rather than run the risk of confrontation. It is safer that way. Even the Queen has concluded it is best to let William find his own path, to make his own mistakes.

…His destiny is mapped out for the next 50 years in a way none of us can truly appreciate. A sense of entitlement might be inevitable – but there, perhaps, lies the problem. Sources in the Royal Household say that in contrast with his father and grandmother, William is not the best listener. As one explained: 'The Duke of Cambridge has some very good, innovative ideas. But the Duke can be a little unforgiving. When he gets it right everyone is patting him on the back, but who is there to criticise him and warn against getting it wrong?'

In choosing to do his own thing, William has cast a light on a Royal Family in transition. As the Queen approaches 91, the Prince of Wales is increasingly influential at court. But the cautious retreat of the Queen is leaving a power vacuum. And while under her rule we have seen one Royal Family, or 'Firm', we are now seeing a series of mini firms. Increasingly, these different households have their own agendas. They often don't consider what the other is doing and seem happy to steal the headlines from each other.

As Charles approaches 70 he accepts that his elder son and his photogenic daughter-in-law now have the star quality that bolsters numbers who flock to see them on foreign visits. Courtiers say that William knows it too – and has become a little swayed by the attention. In this multi-media age, monarchy and celebrity can be blurred. For many years Prince William has been cut a lot of slack. Now, however, he is at a crossroads. It is time for him to embrace his full-time role supporting his father and grandmother and put duty above all else.
Well, that's certainly interesting. I'm fascinated by the fact that all of my suspicions about the royal family keep coming true over time, or at least the royal-beat commentators and reporters seem to confirm my suspicions. William is an overgrown toddler, a brat who throws tantrums when someone questions him or when he doesn't get his way. His father has washed his hands of William. The Queen has washed her hands of him too. And this is confirmation that William is pursuing his own court too – a court that is Middleton-based and a court filled with sycophants who never tell him "no." My God, this is going to be such a mess in the coming years.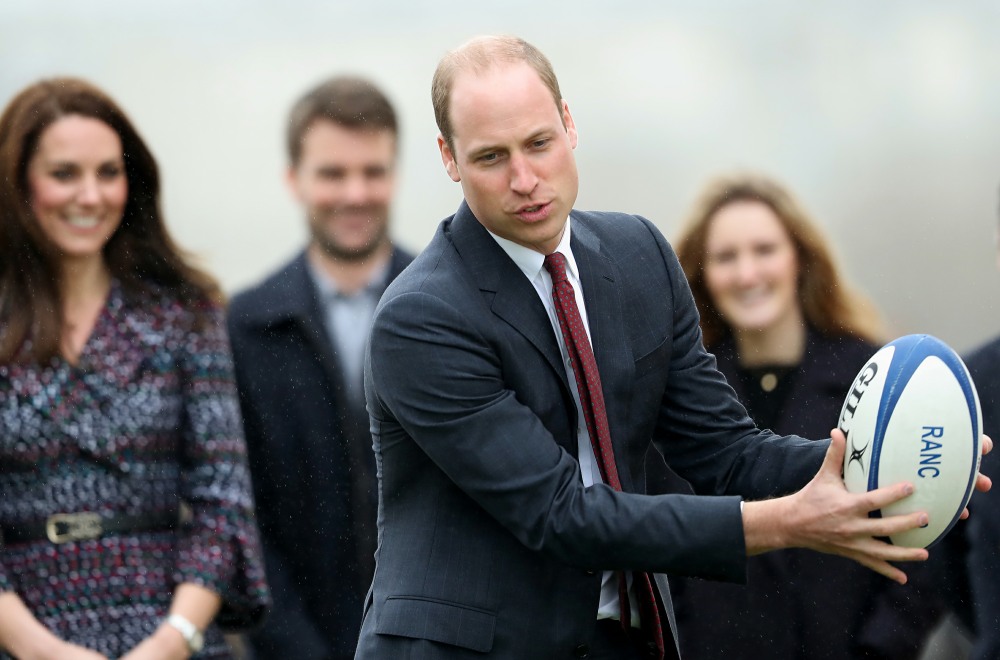 Photos courtesy of WENN, Fame/Flynet.