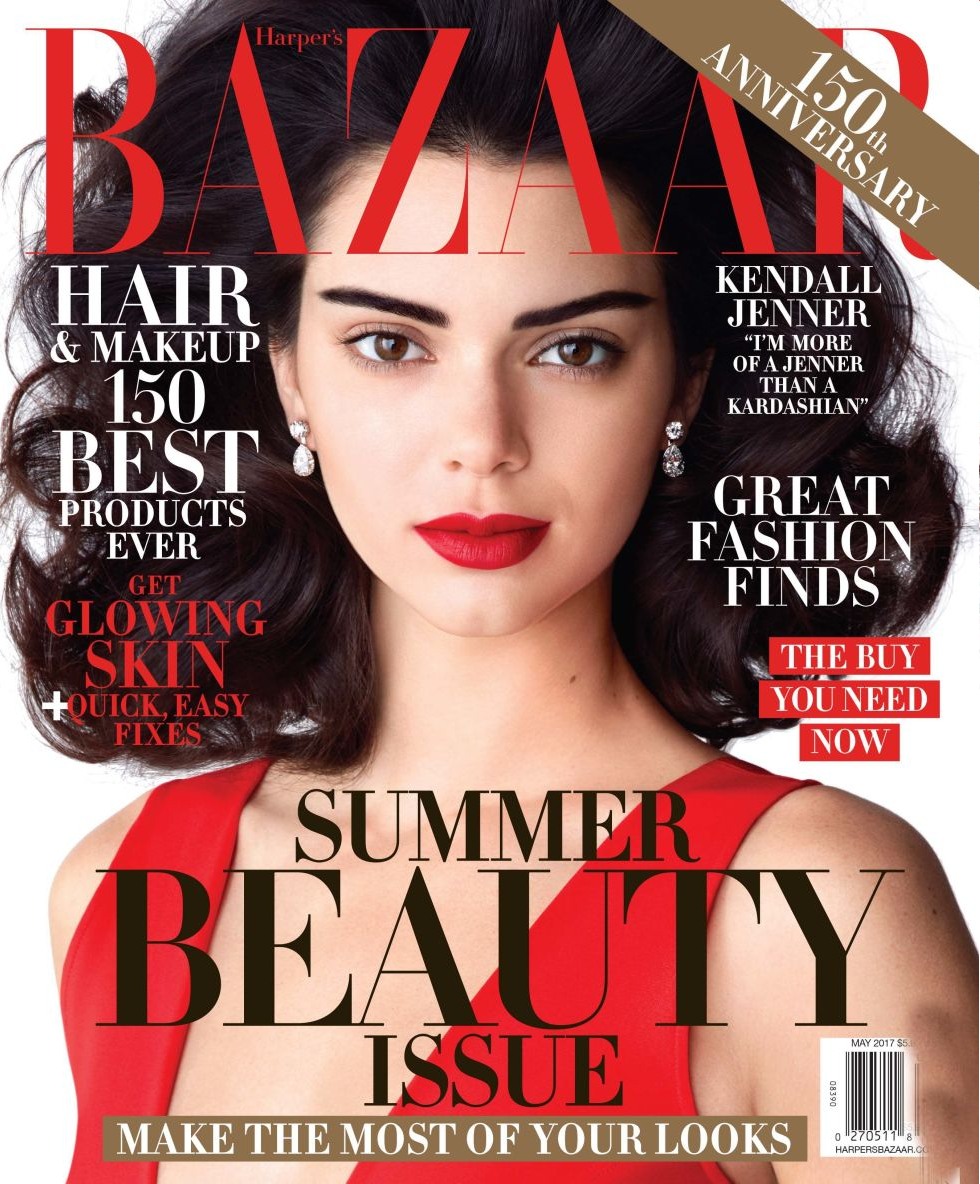 I've gotten to the point where I don't mind the fact that Kendall Jenner is a major model. Like, that fact doesn't make me happy, but I've accepted it and made my peace with it. If editors want to put her on magazine covers and give her Audrey Hepburn/Jackie Kennedy-inspired editorials, so be it. It makes my eye-twitch, but there's nothing I can do about it. But please, for the love of God, don't make me read her interviews. She's as dull as a dishrag, dumb as a box of hair and as eloquent as a Trump. Even Harper's Bazaar points out how vapid she is in the first few sentences, where she's constantly saying "I'm young" as an explanation for everything. Zendaya and Rowan Blanchard are young too, but they still manage to give interesting interviews. Anyway, you can read Kendall's full Bazaar interview here. Some highlights:
She's so young (she's 21): "When I turned 20, I remember being like, 'Sh-t! I'm in my 20s.' Everyone says, 'These are the best years of your life. Live it up!' So maybe I'm just reminding myself."

She has an armed bodyguard all the time now: "I don't feel normal and I like to feel as normal as I possibly can."

On her famous family—the Kardashians: "I don't think of it as 'the Kardashians' in quotes. I think of it as my family. It's probably hard for anyone else to understand that, but it's so normal for me."

She's always been a tomboy: "I was a huge tomboy. I had a phase where I wore boys' clothes. I was always hanging out with guys. I've always connected with guys more…I've always been the different one. I mean, I'm a girl and I like being a girl, but I've just never been into it like they have. I think I get that from my dad. I'd say I'm more of a Jenner than a Kardashian."

On the early claims of nepotism: "I think people were afraid to say it to my face but they were probably talking behind my back: 'She thinks she's too cool. She's stuck-up…too into herself.'"

She can't stay at Kim & Kanye's New York apartment when they're in town: "It's only a one-bedroom, so I'm not going to sleep in the middle of them. Don't know about cuddling with Kim and Kanye."

On trying to keep some sense of privacy: "More than the rest of my family, I guess," she says of her attempts at privacy. "Just 'cause I think it's powerful. Plus, I think people always want what they can't have. It's nice to have some mystery."

The rumor that she left social media briefly to get plastic surgery: "It's literally the craziest thing. Me and my family will be getting sh-t like this for the rest of our lives."

She's not seriously involved with anyone: "I'm not marrying anyone. I'm not engaged. There's nothing long-term or serious like that in my life. If I'm not fully, fully in it with someone, why would I make it public to everyone else? If I don't even know what it is, why would I let the world know? I think it's something sacred. It's something between two people, and nobody else's opinion needs to be involved in it. People want to start drama. If I had a boyfriend, people are going to say all this stuff that's probably going to cause us to break up." Okay, that makes a lot of sense, but is she dating anyone special? "I'm doing my thing," she says with a smile. "I'm having fun. I'm being young."
"I was a huge tomboy. I had a phase where I wore boys' clothes. I was always hanging out with guys. I've always connected with guys more." This reminded me of the "evidence" used by some people that Kendall is a lesbian and that those rare times when she's photographed with men are just Kris Jenner's machinations to make Kendall seem alluring/sexy. I think it's more than possible that Kendall is straight woman, a tomboy, and someone who genuinely likes to conduct her romantic life quietly. I also think it's possible that she's gay. If that's the case, it's no one's business, but I do wonder why she wouldn't just come out and talk about it? There are rumors that Kris wouldn't be as accepting, but say what you will of Lucifer's Homegirl, but I think she has an open mind and she wouldn't love her daughter any differently.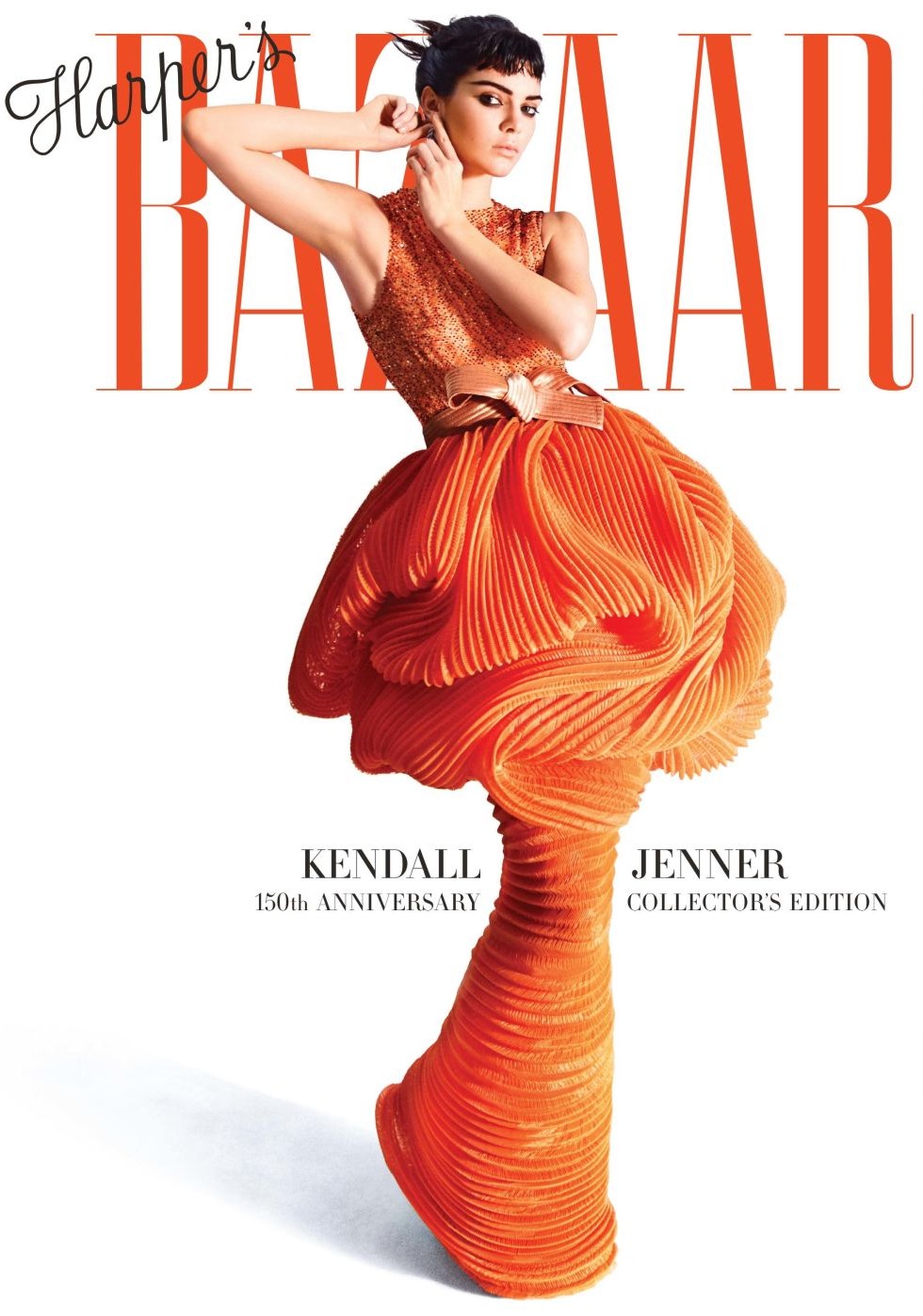 Photos courtesy of Camilla Akrans/Harper's Bazaar.