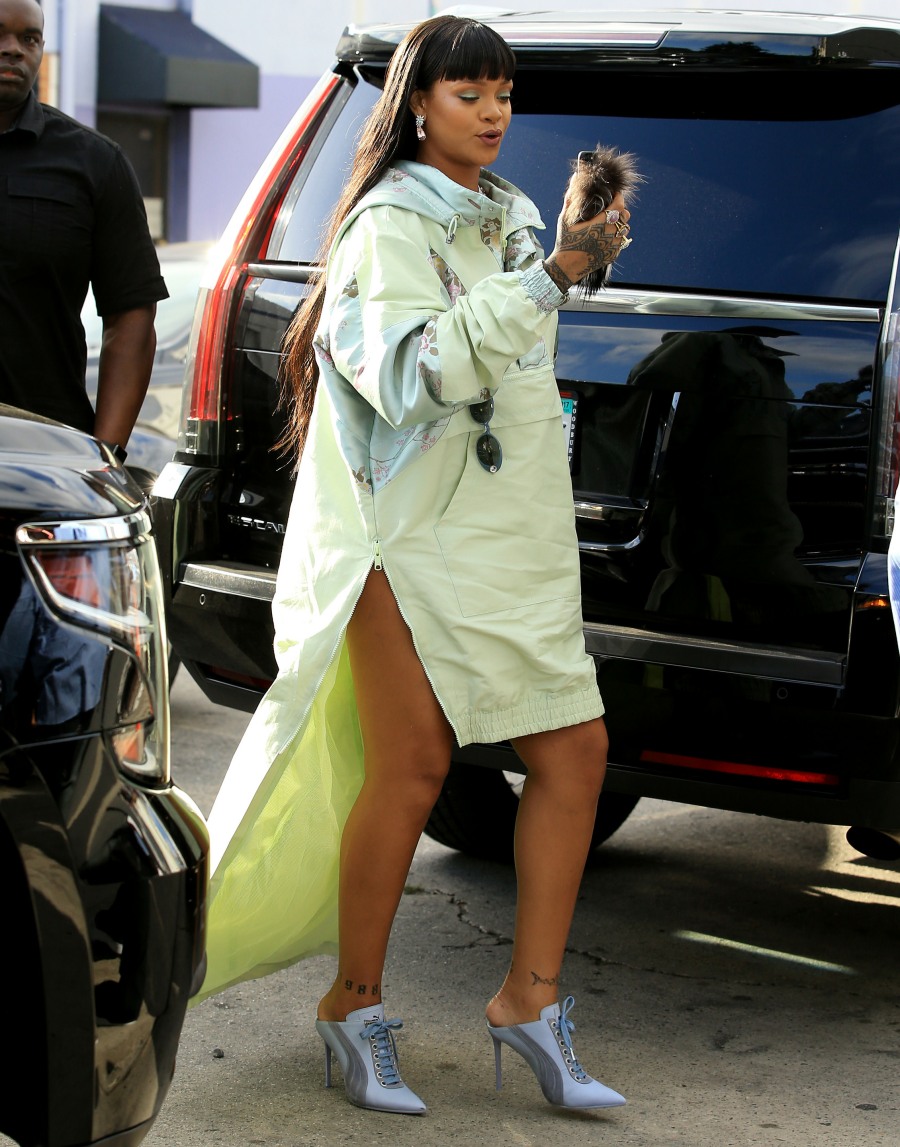 It's been said by many that Rihanna has a unique ability to "pull off" some really strange and unflattering looks. Like, a burlap sack would look like a burlap sack on nearly every woman, but Rihanna would elevate a burlap sack and make it look like significant couture. With that in mind, check out Rihanna modeling one of her own Fenty + Puma designs. Rih was in LA to check out a pop-up store for her Fenty/Puma collection, and she wore one of the designs to the pop-up store opening.
Try and describe this. This is what I came up with: "A mullet poncho with zippers." The DM called it a "a green high/low hem satin and nylon parka" and an "asymmetrical hooded parka with a side zipper pulled open to her thigh." We're calling this a parka? It's a poncho, right? But, it's a mullet poncho/dress. Hm. But as always, Rihanna elevates. I would look like a chunky and moldy green grape in this. Most women would. But Rih is sort of pulling it off.
Also: people are going crazy for Rihanna's furry cell phone cover. She must have been Facetiming or Snapchatting while she was walking, because that's her phone in her hand. It looks like she's holding a squeaky toy for a dog.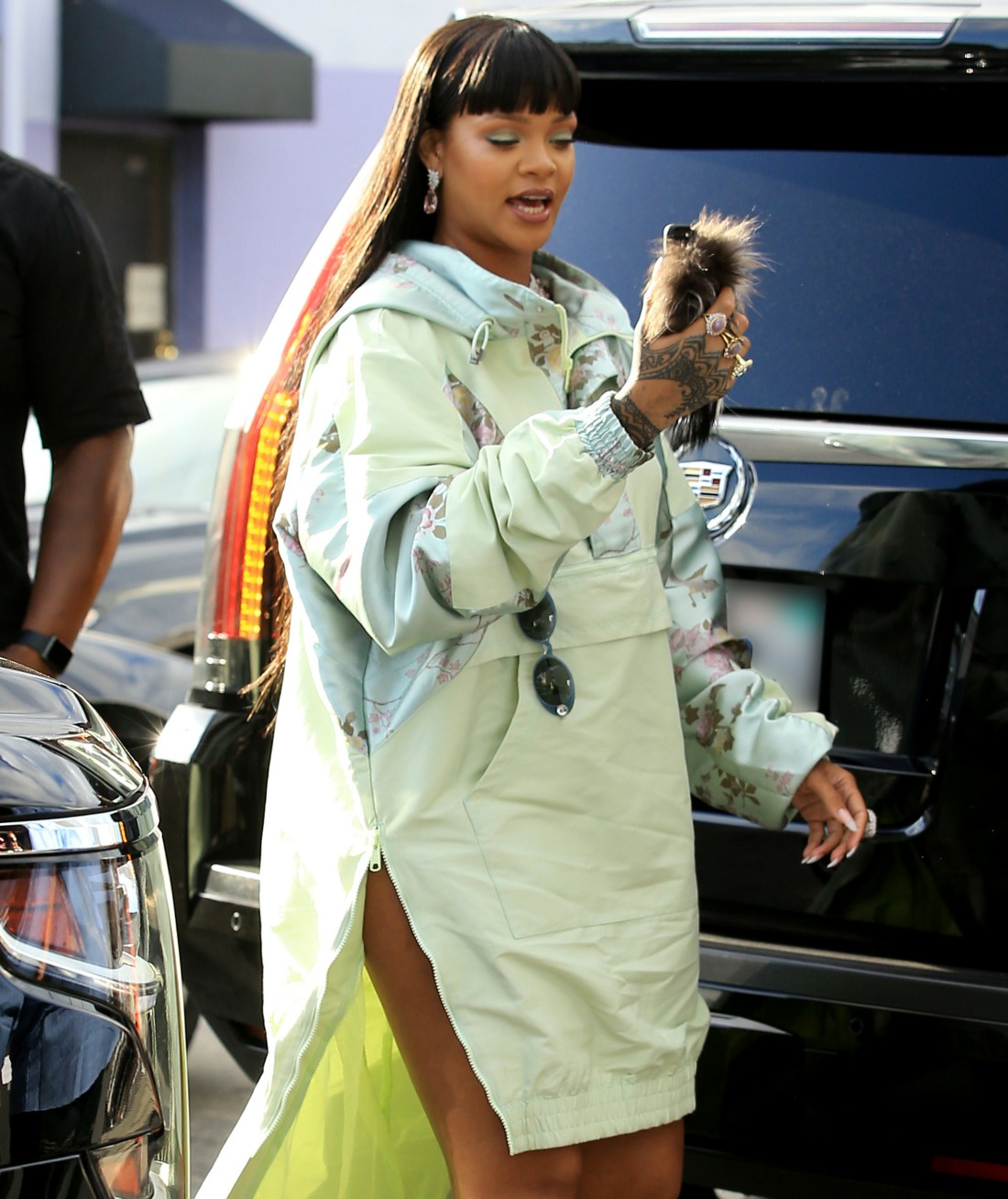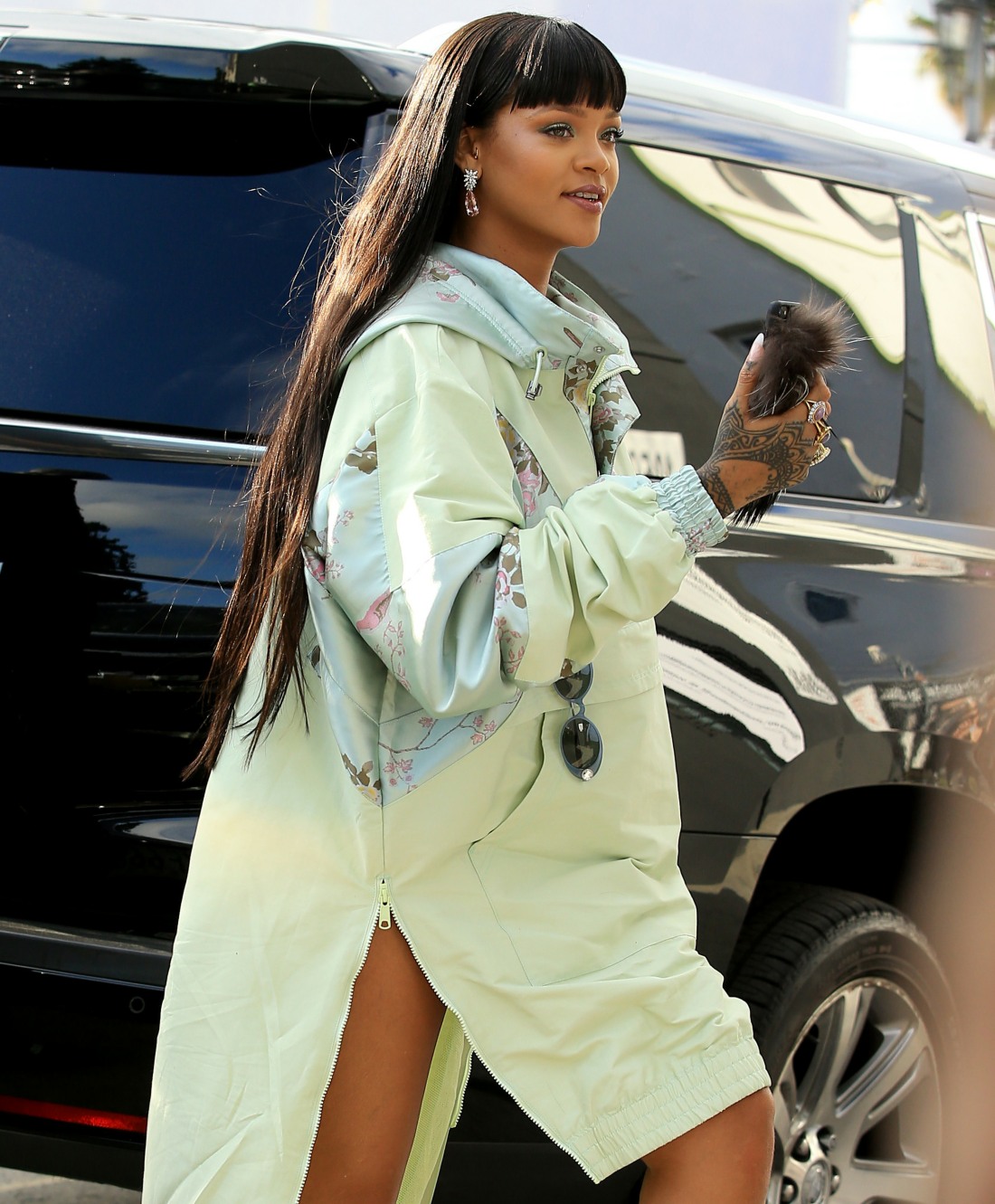 Photos courtesy of Fame/Flynet.