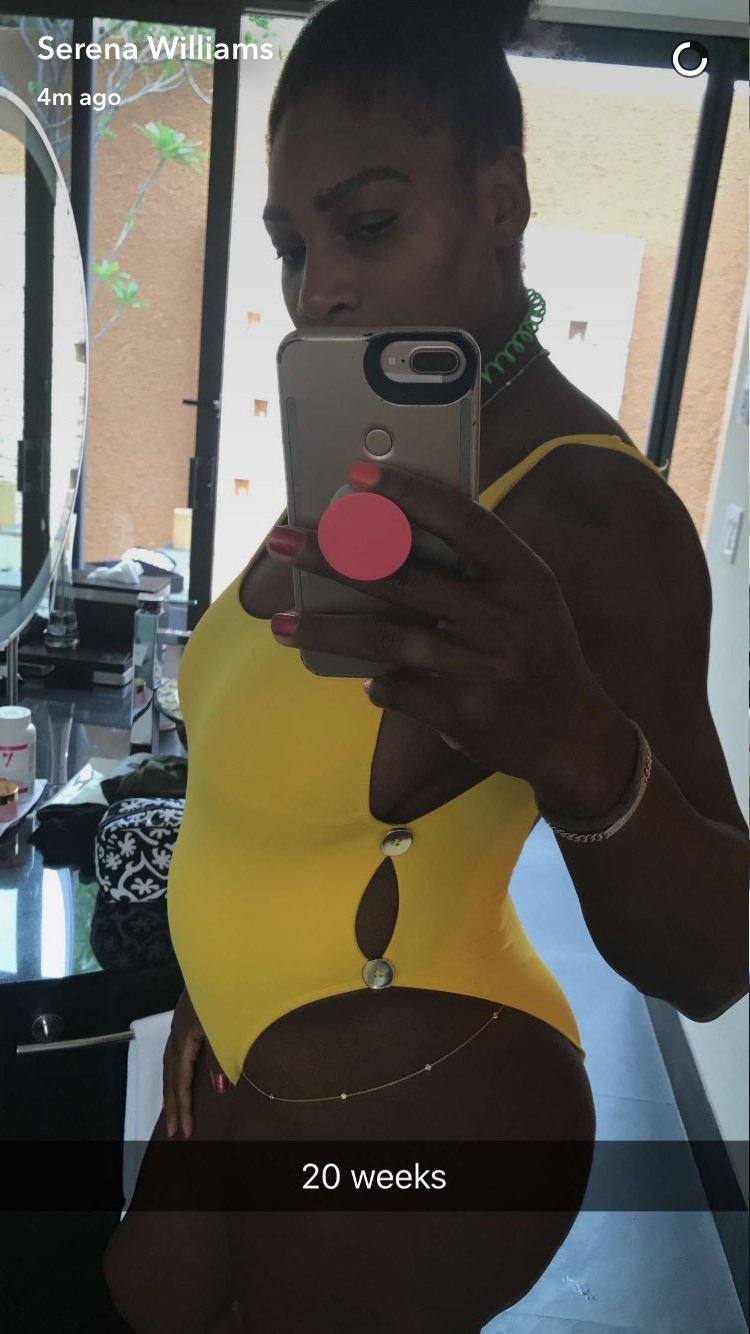 Serena Williams is pregnant. Serena Williams has been pregnant for 20 WEEKS! Which means Serena Williams won her 23rd Slam at the Australian Open when she was pregnant. Which is really f–king amazing. During the tournament in Melbourne, I kept wondering why Serena's vibe felt a little bit different – she had her fiance, Alexis Ohanian, with her but she didn't want to answer any questions about him. Which I thought was just a baller, alpha move on Serena's part – I mean, she's the Queen of Everything, but Alexis is a billionaire and he could be dating an endless string of models, but she made her billionaire fiance seem like just one member of her entourage. It was awesome. Now I wonder if she didn't want to answer any questions about him because she didn't want to spill the beans on the pregnancy. And if you do the math, it seems like they got pregnant right around the same time they got engaged last December.
Serena announced her pregnancy on Snapchat, but she took it down after a few minutes (just long enough for everyone to get a screengrab). Ever since Melbourne, Serena has seemingly been on vacation with Alexis and they've been posting a lot of social media photos. Now we've also solved the mystery of why Serena didn't play Indian Wells and Miami – she would have probably been showing already (a little bump) in March.
Incidentally, one of Serena's biggest rivals (and friends) Victoria Azarenka gave birth to a baby boy last December, and Vika is planning on returning to the tour this year for the North American hard court swing. People are already speculating about when Serena will be able to come back, especially if there's an Azarenka Resurgence. If Serena's 20 weeks now, that means a late August/early September baby, right? It's probably way too much to ask that Serena defend her title in Australia next year. But Wimbledon 2018? I feel like that's a real possibility. Then again, she turns 36 this year and maybe she will genuinely feel like retiring. Then again, Venus is in the midst of a late-career resurgence and I wouldn't be surprised if Serena and Venus want to play doubles together for a few more years.
Speaking of birthdays, Lainey pointed out that Serena actually announced the pregnancy on Maria Sharapova's 30th birthday. YAAASSS QUEEN. Love it. Love everything about it. Also: BEYONCE AND SERENA ARE PREGNANT AT THE SAME TIME. We truly are blessed.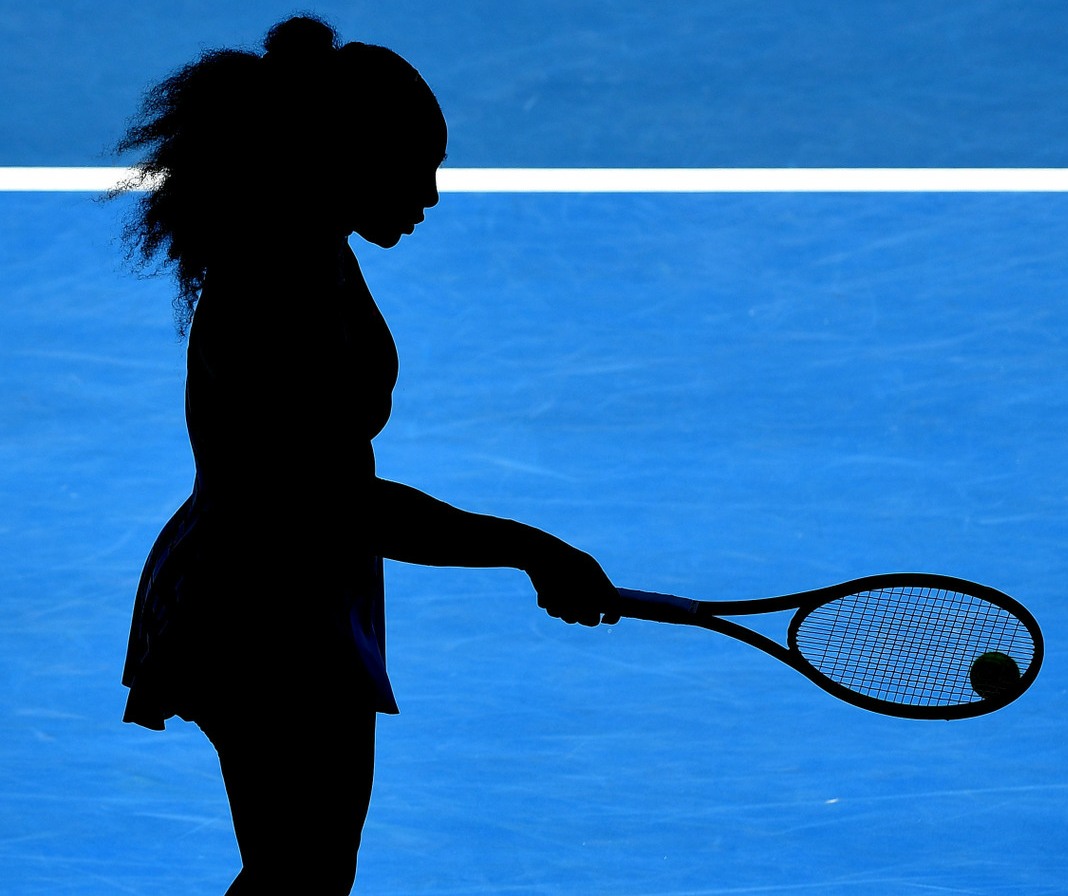 Photos courtesy of Pacific Coast News, WENN, Serena's social media.