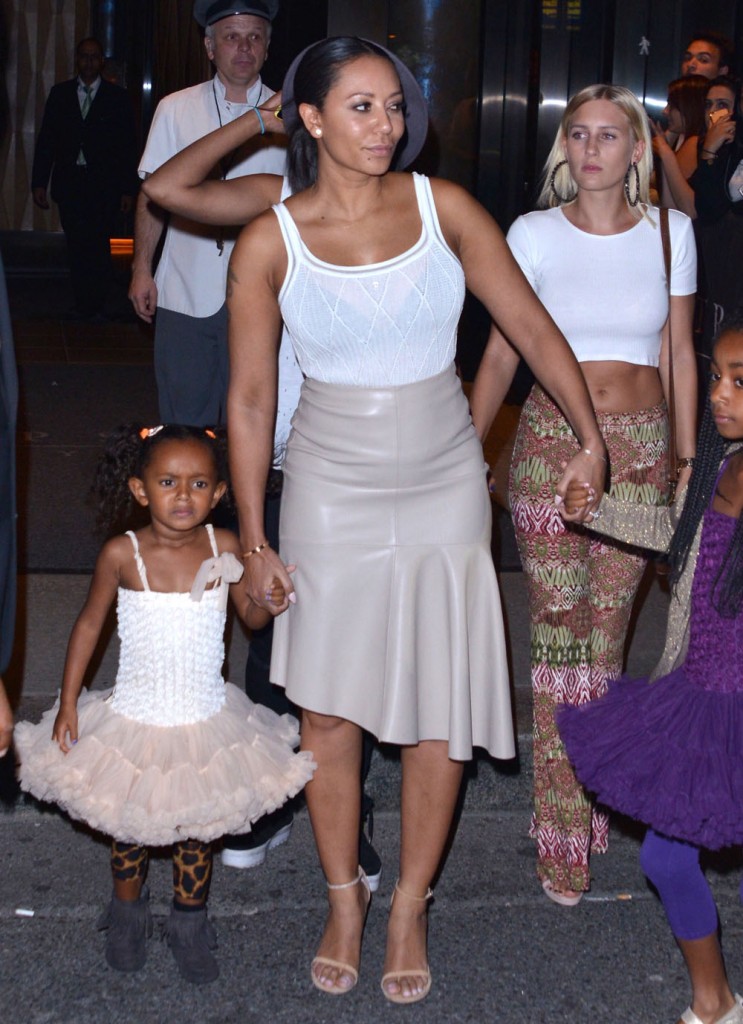 When Mel B filed for a restraining order against her abusive husband, Stephen "Belafonte," she included the detail that their children's former nanny had colluded with Stephen to blackmail and threaten her. According to Mel's declaration, Stephen impregnated the nanny in early 2014, convinced her to have an abortion and paid her substantial amounts of Mel's money. About a year later Mel tried to fire the nanny, a 25 year-old German woman named Lorraine Gilles, but reneged after Stephen threatened to release compromising videos of Mel and ruin her career.
It came out in the days following Mel's request for a restraining order that Stephen had removed personal items from their home, including photos of Mel's late father and Spice Girls memorabilia, and was thought to be keeping them in a storage facility rented under Lorraine's name. When Mel couldn't gain access to the storage space she filed another restraining order against Lorraine. Well Lorraine is firing back and is suing Mel for defamation. Apparently as a third party she's allowed to sue under California law. TMZ doesn't have a PDF of this lawsuit yet unfortunately, but they do have some details:
Mel B's former nanny is filing a lawsuit against the singer, claiming she told lies about her in the divorce case against Stephen Belafonte.

TMZ has learned the lawsuit centers on declarations Mel B filed in which she claims Belafonte and Lorraine Gilles told her they had an affair and that Lorraine was pregnant with his child. Mel B also claimed Gilles had an abortion.

Mel B goes on to accuse Gilles and Belafonte of pilfering money from her.

In another declaration, Mel B claims Lorraine has control over her sex tapes and might disseminate them.

There are numerous exhibits and pictures in the lawsuit which Gilles believe will convince a jury Mel B's allegations are a pack of lies.

It's interesting … generally a person can't be sued for what they say in court papers, but there's an exception in California family law cases when someone makes a claim against 3rd parties who are not involved in the litigation. Lorraine Gilles is a 3rd party in the divorce case.
I know that interest in this case is waning somewhat but I would really like to see a copy of this defamation lawsuit. Also, in regard to the nanny vs. Mel I think they're both victims. I'm more on Mel's side, but this is a 25 year-old woman who was manipulated and used by her employer. No one wins here and I understand why Lorraine wants to defend herself. Her privacy was violated.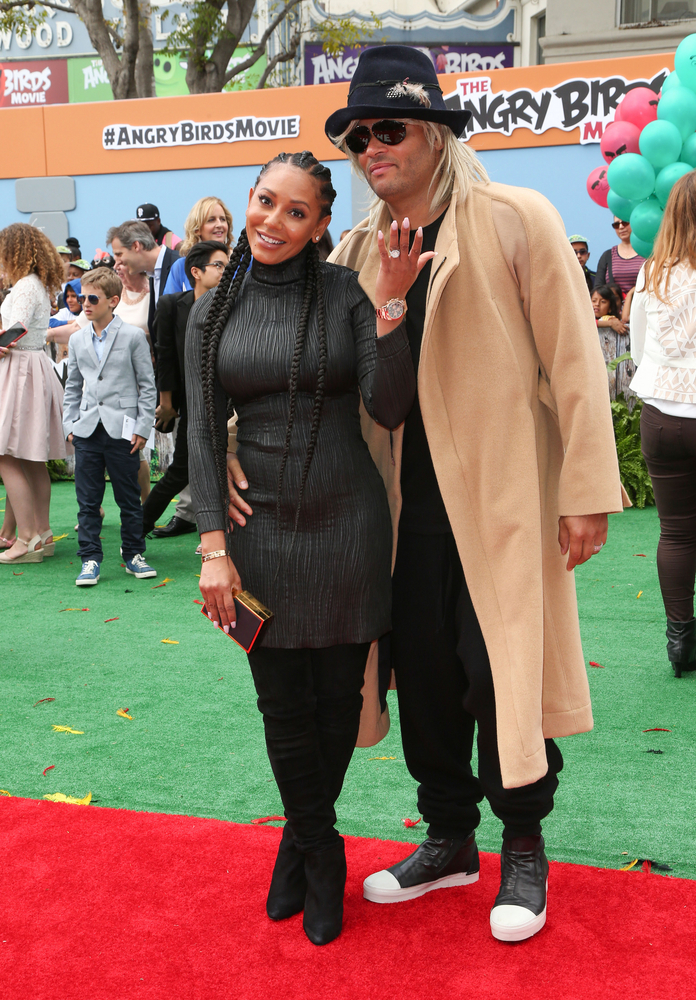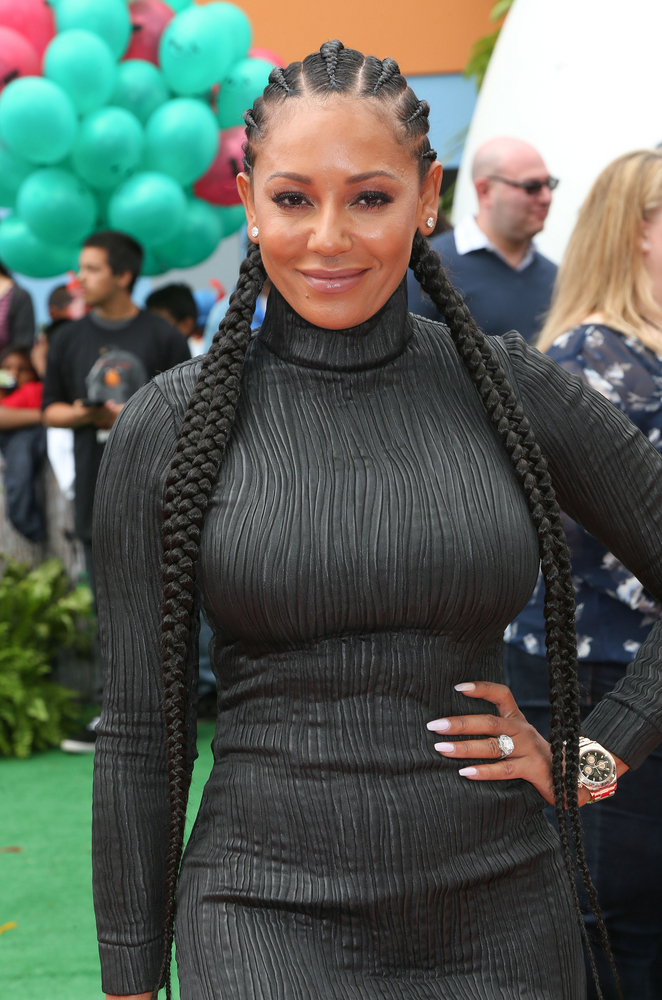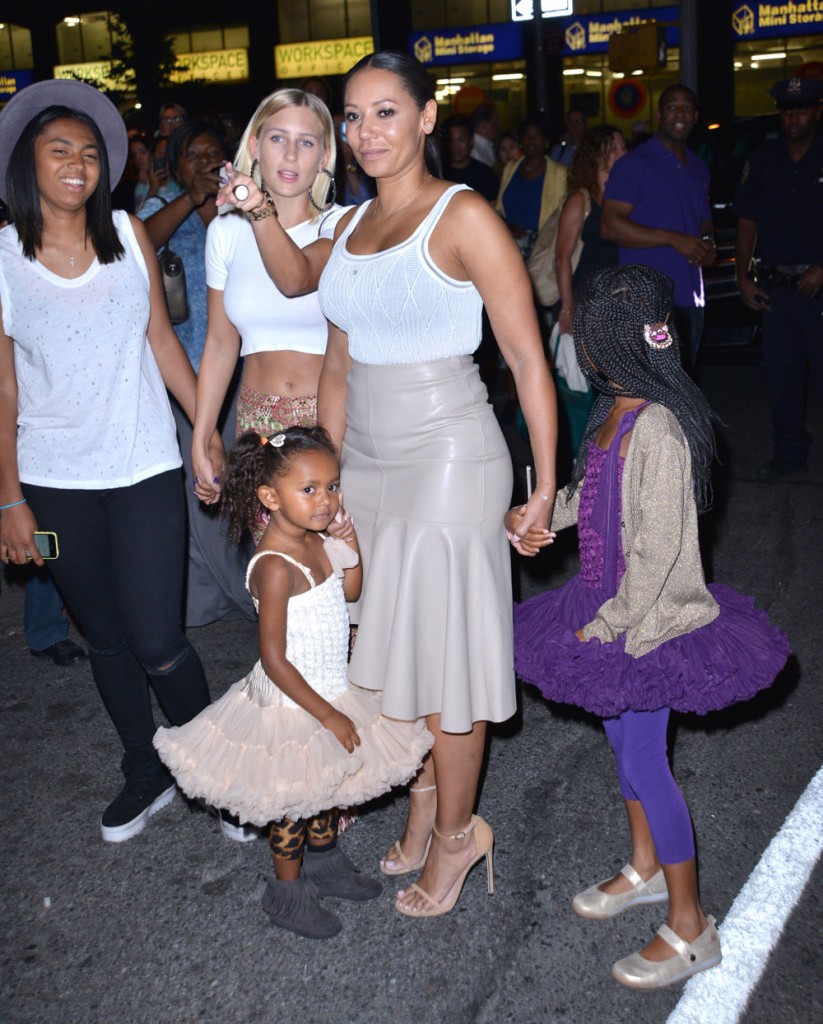 Photos credit: PRPhotos and WENN