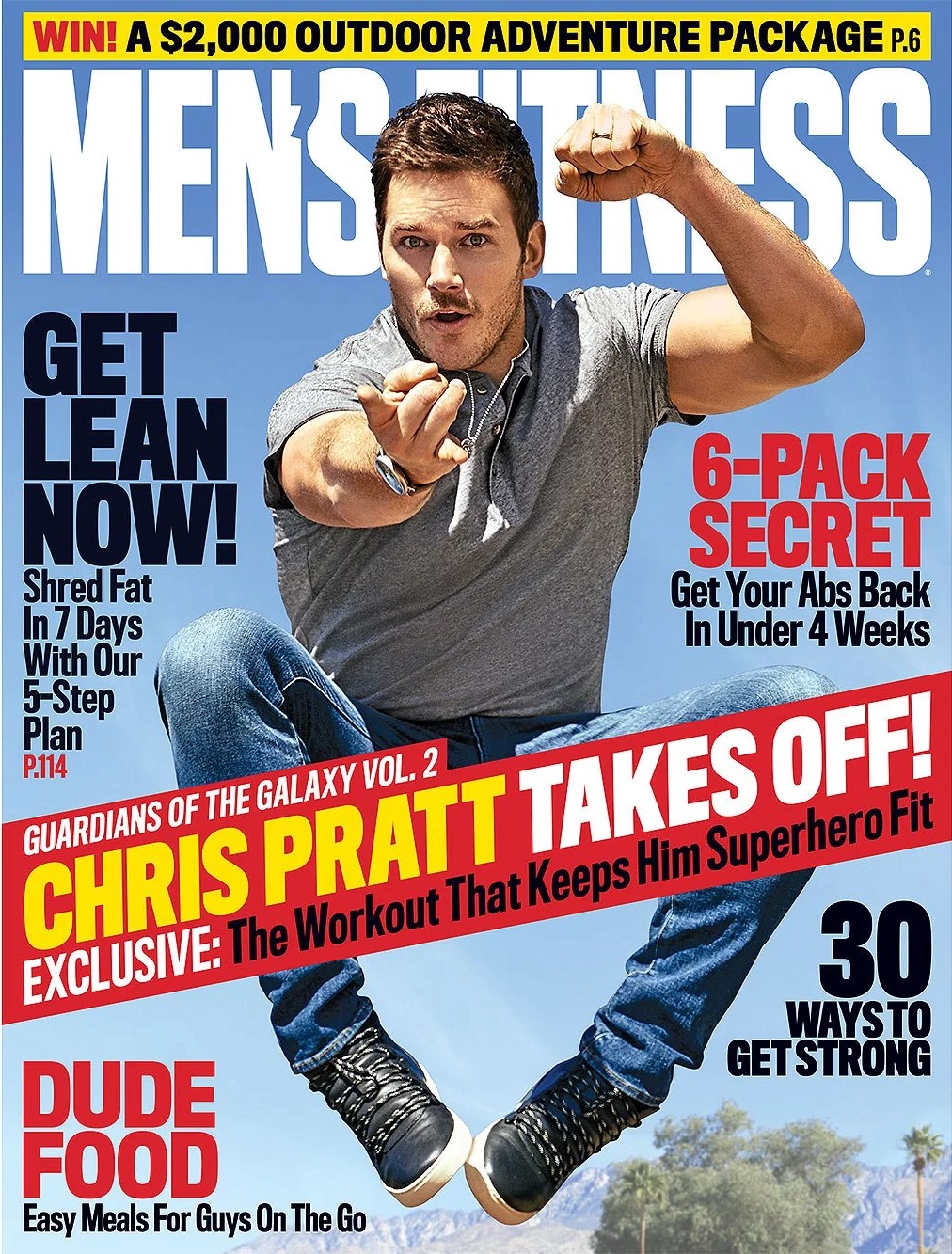 Chris Pratt covers the new issue of Men's Fitness, although I wouldn't be surprised if you did not recognize him on this cover. Is it just me or did they morph Pratt's face with, like, Tom Brady's face? It's weird. Maybe everybody just looks different mid-jump. Pratt is currently promoting Guardians of the Galaxy Vol. 2, and much like his promotional tour last year for Passengers, Pratt is leaning in hard to his image as Mr. All-American, the down-to-earth movie star who relates to everybody. Pratt's image is all about apple pie, patriotism, Git 'Er Done, NASCAR, blue-collar America. Which means that he finds himself in tricky situations when he's asked about anything involving blue-collar America. Some highlights:
He rarely sees his blue-collar upbringing represented on-screen: "I don't see personal stories that necessarily resonate with me, because they're not my stories. I think there's room for me to tell mine, and probably an audience that would be hungry for them. The voice of the average, blue-collar American isn't necessarily represented in Hollywood."

On the polarized politics today: "I really feel there's common ground out there that's missed because we focus on the things that separate us. You're either the red state or the blue state, the left or the right. Not everything is politics. And maybe that's something I'd want to help bridge, because I don't feel represented by either side."

A script about his life: "I have a script I wrote that's very personal about my life, that I've written almost more as an acting exercise than something I'd produce. But I think if I finish my career without ever having starred in something that I wrote and directed, I'll feel some regret about that. Maybe that's what I'd want to try to express in my work if I were to write and create something, because it's a damn shame. I don't feel we have to be at war with each other like we are, and it's just getting worse."

He relates to everybody: "I do feel like I relate to everybody – to the struggles of people both out here and where I grew up. I feel like I could have a beer or a meal with just about anyone and find something to relate to."
I'm of two minds about this, honestly. One part of me wants to give him the benefit of the doubt and acknowledge that he is (partially) correct: the real stories of working-class Americans are rarely told in feature films. But the other side of me says… those stories are told in documentaries. They're told in television shows. They're told in comedy tours. Those stories are told every night on the news, because our political system was flipped around so that now the white working class voter is king. That side of me is like… "spare me, we hear enough about the white working class." That side of me is like… is Chris Pratt really complaining that we don't tell enough stories about white dudes and their struggles??? No, really. Go back and really look at what he's saying. He was given movie stardom on a silver platter and he works back-to-back on films with enormous budgets and he's out here claiming that white dudes from working class backgrounds aren't properly represented. If Chris Pratt doesn't feel his story is properly represented, what chance is there for actors like Michael B. Jordan, John Cho, Mahershala Ali, Kal Penn, Trevante Rhodes and Daniel Dae Kim? AND WE HAVEN'T EVEN TALKED ABOUT WOMEN'S STORIES.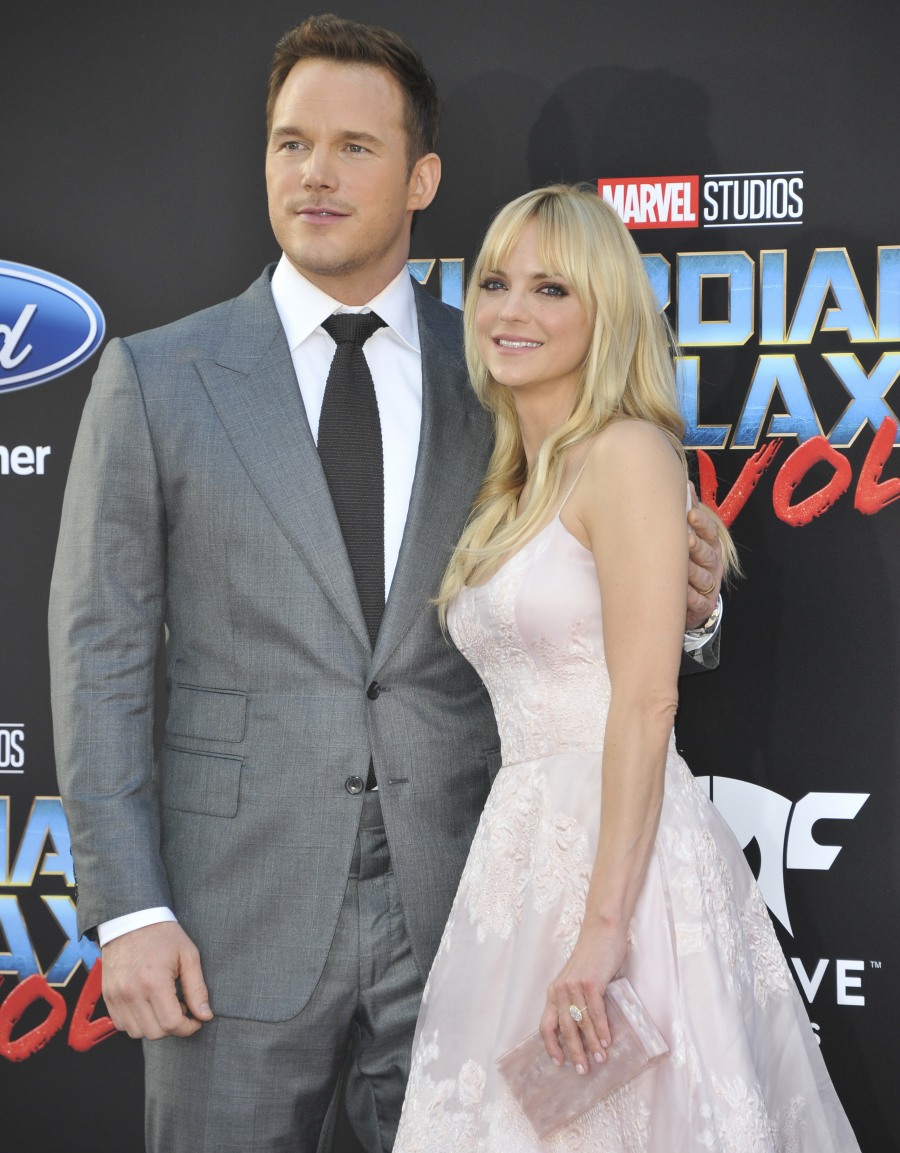 Photos courtesy of WENN, cover courtesy of Men's Fitness.