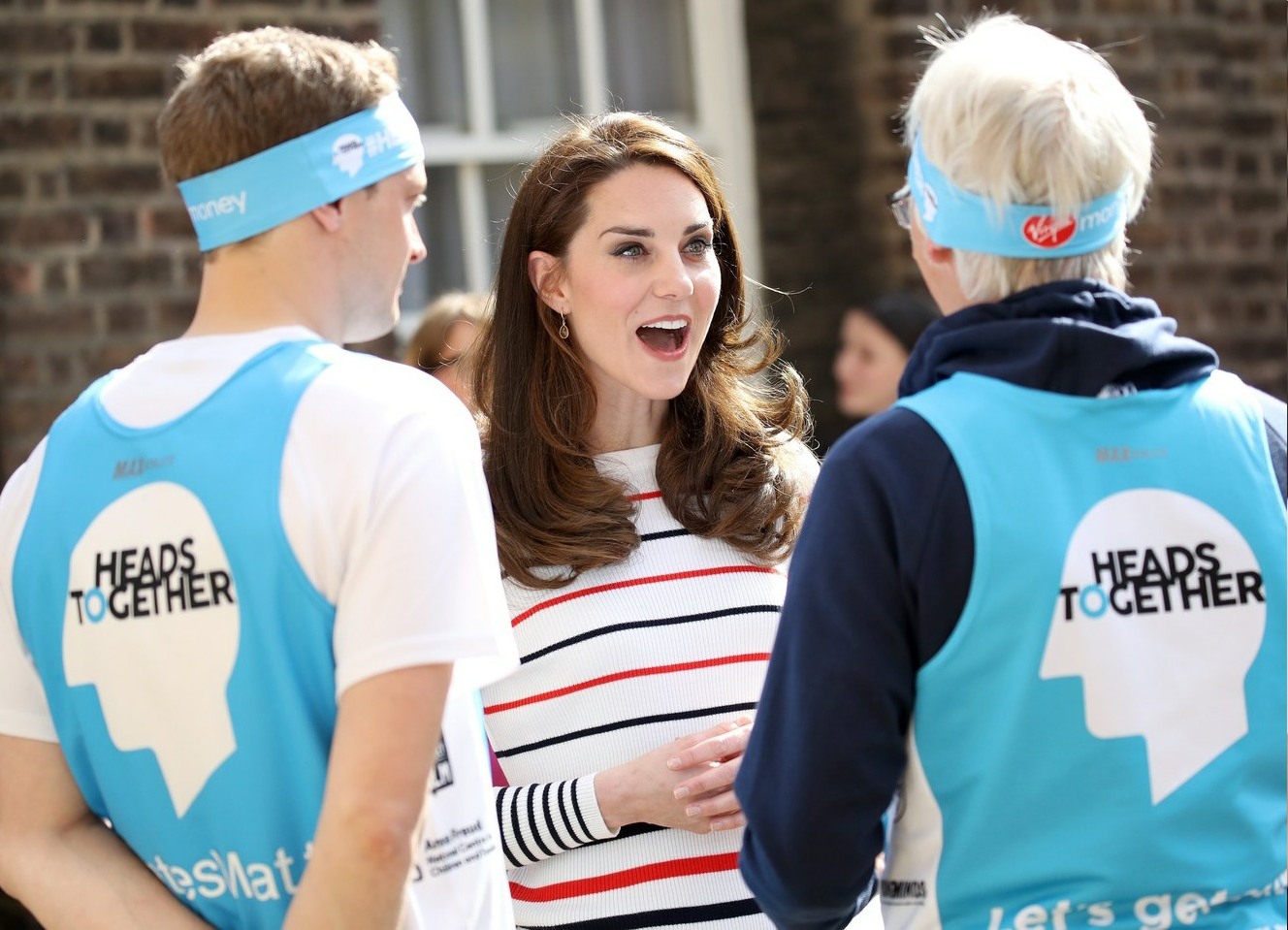 Well, the mystery has been solved. Some of us wondered why the Duchess of Cambridge's makeup looked so nice (and so heavy) during her event a few days ago in London. We also wondered why she was wearing a mic pack. It was because she took part in a weird little video for Heads Together alongside Prince William and Harry. I say weird because… this whole video is completely bizarre. I think the videographer was trying to make it seem like he just chanced upon Will, Kate and Harry sitting in Kensington Palace garden, discussing mental health. And even though they're all clearly wearing mic packs, the sound quality is sh-t. Not to mention… uh, Kate's fake-posh accent is so dreadful that it seems like she's slurring her words constantly. SO THE VIDEO IS SUBTITLED.
Watch The Duke and Duchess of Cambridge and Prince Harry in conversation on mental health for @heads_together #oktosay pic.twitter.com/417gqyqzk0

— Kensington Palace (@KensingtonRoyal) April 21, 2017
Thank God it is subtitled because I literally didn't know what Kate was saying. Apparently, Will and Harry both give her credit for coming up with the idea for Heads Together, which is their charity conglomerate/umbrella foundation for a dozen separate charities. Kate talks about how there was a common thread of mental health in their separate work. Oh, and Kate uses the word "KEEN." Bless.
Beyond that… well, HER VOICE. It is crazy to mean how unintelligible she is. Harry and William have posh accents, obviously, since they were bred in a posh laboratory. But you can understand them and their accents are completely normal. Kate's accent is manufactured… poorly.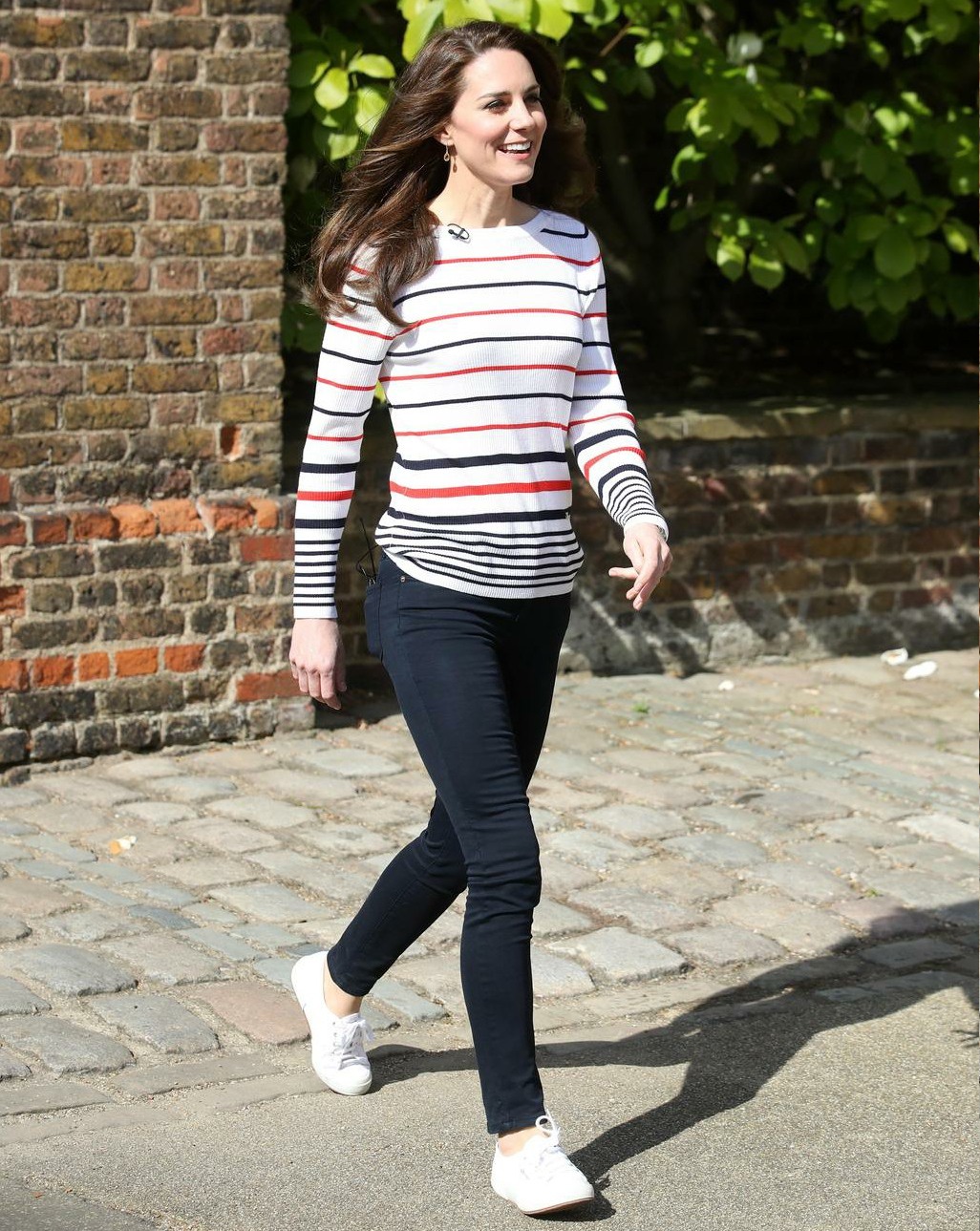 Photos courtesy of Pacific Coast News.