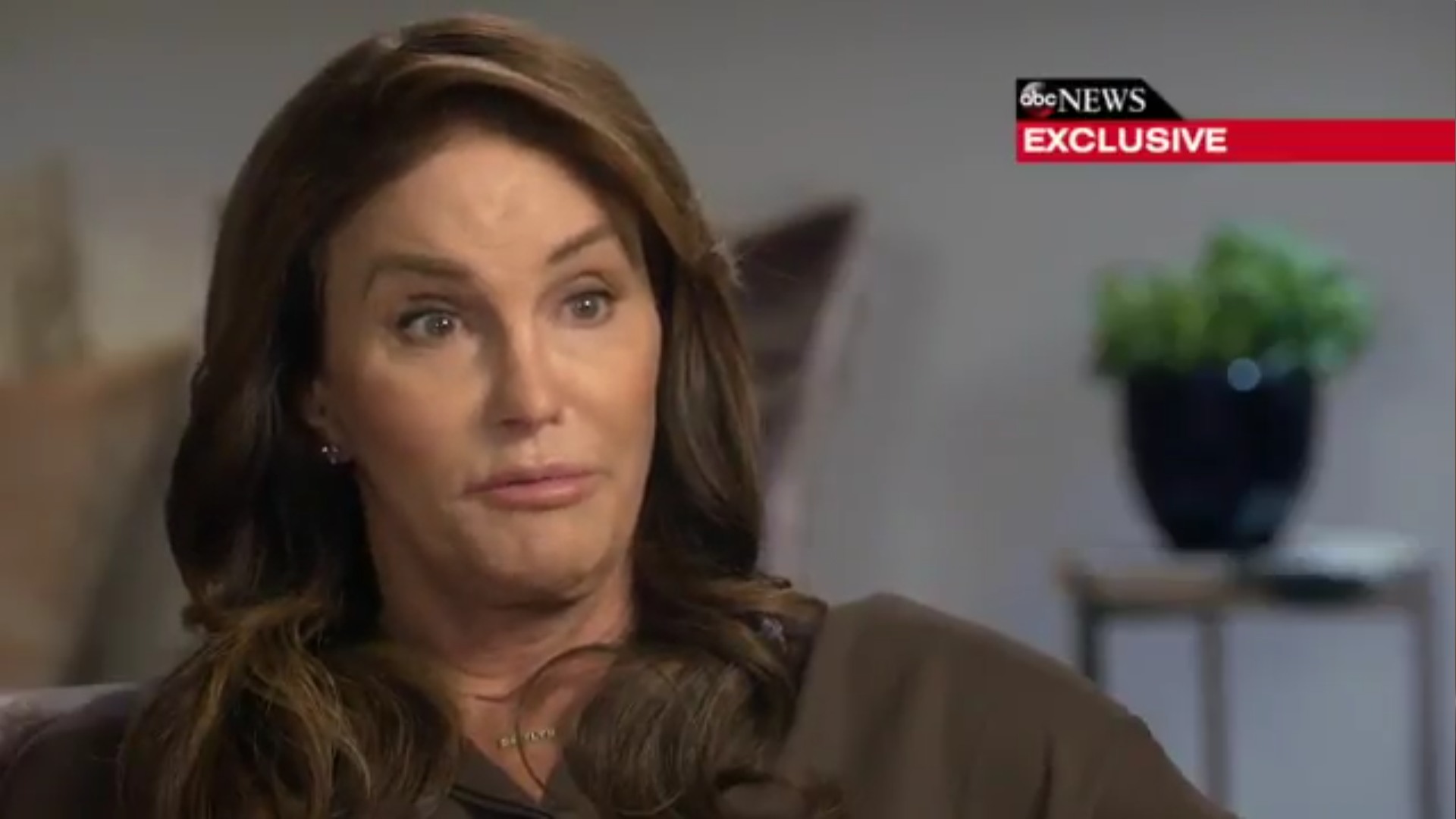 For weeks now, I've been completely avoiding any and all coverage of Caitlyn Jenner and her new book/memoir. She got a book deal last year, and she promoting it around the anniversary of her groundbreaking Diane Sawyer interview. Cait has a new interview with Sawyer which will air tonight on 20/20. In the interview, Caitlyn talks about her politics, which are still nonsensical, convoluted and aggravating. Cait has such a huge platform, and she continuously says the stupidest sh-t about politics and why she votes for Republicans. She tells Sawyer:
"Yes, I did vote for Trump but here's the deal breaker with the Republican party. And the deal breaker is, you mess with my community, you do the wrong thing with our community, you don't give us equality and a fair shot, I'm coming after you. When it comes to all equality issues, for the entire LGBT community, what we need is federal guidance. Just like the previous administration said that it was OK to serve as a trans person in the military. We have frontline people, OK? I'm talking Marines, trans guys, on the frontline, fighting for our country. I'm trying to get, especially the Republican party, to make a change."

"When I was at the inauguration I did say hi [to Trump] at a cocktail party, and he wanted me to play golf with him. At the time I thought it was a pretty good idea but since Title IX it's not a good idea and so I won't be playing golf with him."
No. Just no. Jesus take the wheel NO. She voted for Trump knowing every vile thing that he said, every vile thing that he promised to do and then she claims that there's a "dealbreaker." Why wasn't all of that other sh-t a dealbreaker? She also tried to explain her political stance to People Magazine in a new interview, saying:
"Here's the deal: yes, I have always had views that lean more towards the Republican party when it comes to politics (as in) less government, believing in the Constitution and all that kind of stuff. But my loyalties and my fights are not going to be with the Republican party. My loyalties are with my community and fighting for my community. With the Republicans, I keep a very close eye on all the things that are happening – there's North Carolina (anti-discrimination measures), we've got SB6 ('bathroom bill') coming up in Texas, all of these things. My fight is for my community and the next generation coming up. I'm very blessed to be able to have a platform where hopefully I can make a difference."
I have no idea why, but let's do a thought exercise. Let's say that Caitlyn really and truly believed that Donald Trump has no issue with LGBTQ rights. Let's say that Trump actually seemed – on these very limited issues dealing with LGBTQ rights – to be a little bit moderate and centrist, especially compared to the rest of the Republican field. Then why would Caitlyn still vote for him when he made Mike Pence his running mate? Pence, who has one of the biggest hate-ons for the LGBTQ community around. What's that? Oh, it was never about LGBTQ rights? It was only about Caitlyn being a rich white person with enormous privilege and she voted for that privilege? Got it.
Caitlyn Jenner's "Deal Breaker" with the Republican party. The @ABC exclusive with @Caitlyn_Jenner airs 10/9c Friday https://t.co/DL4XKcEPeR pic.twitter.com/GhGIvnndhY

— 20/20 (@ABC2020) April 20, 2017
Screencaps courtesy of 20/20.