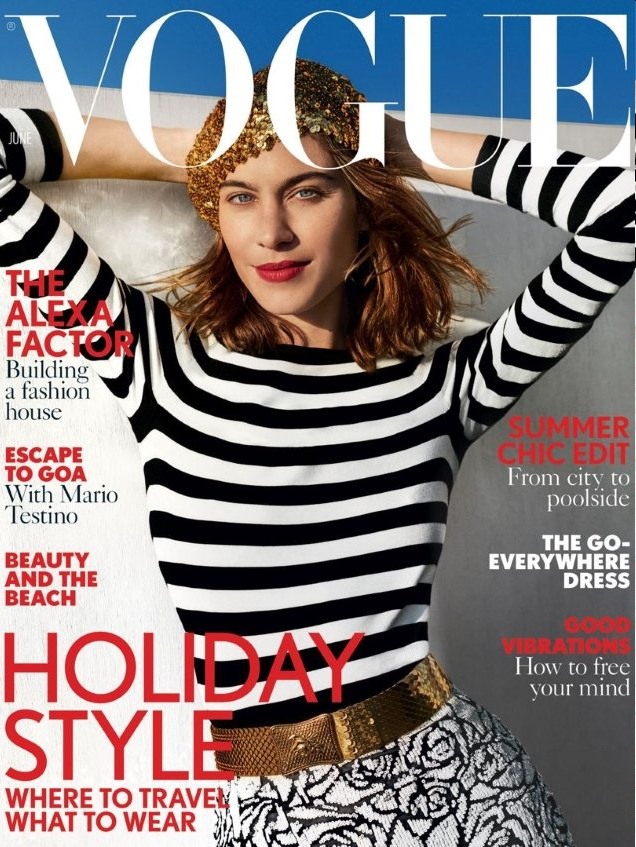 Alexa Chung covers the latest issue of British Vogue. You're not just imagining things either, this cover is awkward as hell. It feels like British Vogue was aiming to do an interesting crop around Alexa's elbows, then they f–ked it up and just left it like this. It makes everything look off-kilter and phoned-in. Which is actually "on brand" with what I think of Alexa Chung, honestly. Many of you swear that she's seems like a really cool person, that she's interesting and incredibly fashionable and one of the best British It Girls ever. But I've always found her so underwhelming, I guess.
Anyway, Alexa got this cover to promote her new fashion line. She's got a new label called – wait for it – "Alexa Chung." Alexa is modeling the label in the British Vogue shoot, which you can see here. She tells the magazine that in five years' time, she could totally see herself "opening a shop." She also says:
"This is a moment in my life where I felt I could dedicate all my attention in one direction," she says in the accompanying interview. "Age has something to do with it … I'm young enough and excited enough to start something new, but old enough to think I could pull it off."
Sure. She's 33 years old, and of course it's totally possible that Alexa has the potential to become, like, the next Victoria Beckham. But am I the only one who wonders… maybe Alexa is just designing clothes for herself, for her own sensibility, and she's the only one who would look good in them? It's the classic dilemma for so many celebrity-designers: their labels fail because the clothes only look good on the celebrity-designer.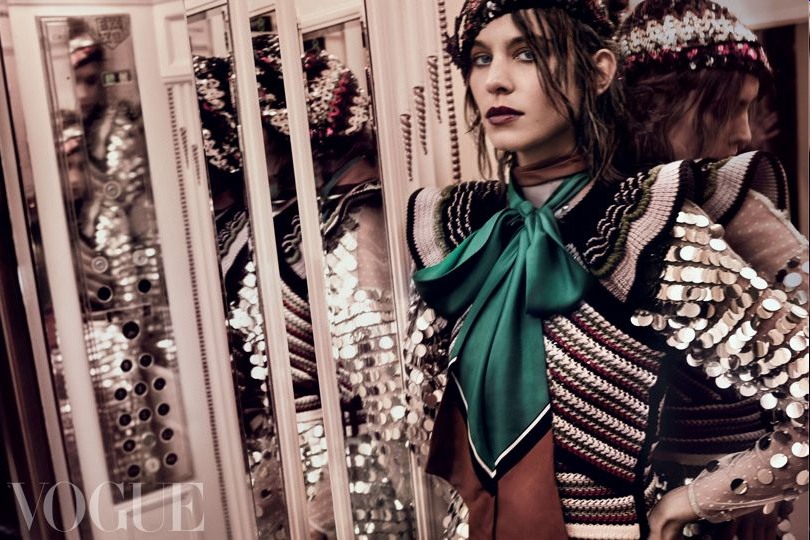 Photos courtesy of Mario Testino/British Vogue.