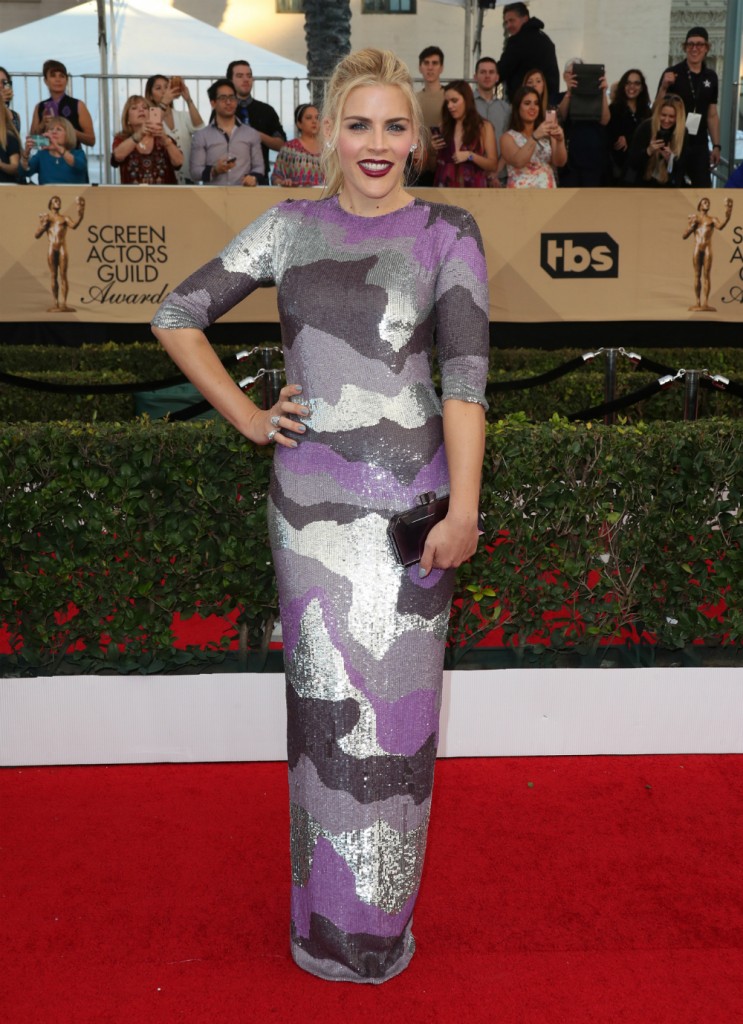 Busy Philipps is known for her raw honesty in her Instagram stories. For instance, she recently confessed that she makes more money in sponsored posts than anything else. Sometimes her stories are booze-induced and sometimes its just Busy venting but she doesn't filter herself. By example, her new Tina Fey produced sitcom did not get pick up in the first round of pilot season. Personally, I was pretty jazzed for this comedy. The show, The Sackett Sisters, stars Busy and Happy Endings star Casey Wilson. The plot revolves around a pair of estranged sisters that pull a Chelsey "Sully" Sullenberger type act of heroism and are forced to reconnect while navigating their newfound fame. Bradley Whitford plays their father. However, Hollywood is a fickle and bizarre land where sometimes fun ideas go to die. Just because it didn't make the first round doesn't mean it won't ever get picked up but it's not a good sign. Busy learned the presumed fate of her show while on a well documented Disney cruise that she sprung for with her extended family. She doesn't say this outright but it sounds like Busy counted her proverbial chickens before they were hatched and now that there is no series, there is no paycheck. So after she posted her emotional moment to her IG stories, fans had an odd reaction – they started given Busy money. She first found this funny, but eventually had to ask her fans to stop.
"I've been doing this since I was 19 years old and it never gets easier," the Dawson's Creek alum said. "And it sucks. It's really hard because part of the whole thing is rejection. It's what the whole thing is based on, right? It's somebody else telling you yes or no."

"The amazing thing about the Internet is that before I didn't have a feeling of any voice or any ability," she said, a tear rolling down her face. "The thing is, I know that you like watching these things because you feel like I'm so real. But I am f—ing real. I'm a real f—ing person. And this is what I do for a job."

"The problem is I have to rely on other people to allow me to do it," she continued. "This has been great — it's great. I love that you can watch these Instagram stories. But I want to tell other stories. It's like a momentary setback or whatever. But it also is you have to understand something I have dealt with for almost 20 years, this same thing."

"I wish you guys could see it," she told her followers before poking fun at herself for possibly overreacting while sitting on a Disney cruise, wearing a Dolce and Gabbana gown she previously wore to the Golden Globes with pal Michelle Williams.

That's when her fans started doing what they could to support her.
"Shout out to the random person I don't know who just paid me a dollar on Venmo for my Instagram Stories," Philipps said. "So if you guys want to find me on Venmo and start paying me, that'd be chill."

She was joking, of course, but the money kept coming in.

"Okay guys I love you, but you don't have to pay me on Venmo,' Philipps said in another video. "So many people have started paying me a dollar on Venmo. It's really awesome and so sweet, but you really don't. Don't. Save your dollars for someone else."

They didn't. And by Friday afternoon, Philipps said she had earned $500.

"Guys you don't have to keep Venmo-ing me a dollar, although I greatly appreciate it," she said in another post that she shot while lounging on the beach and captioned "I've made 500 bucks!"

"It's really funny because I'm just flooded with these notifications that I'm getting a dollar from strangers," she added.

"Guys, you're still Venmoing me. Stop. But just so you know, obviously, I'm going to donate the money to Baby2Baby. Hooray," said Philipps. "So your money is going to a good cause."
Huh. I appreciate that fans want to show their support but this is a bit odd to me. Especially since Busy's comments are not about being broke but the fact that she thinks she's come into her own as an actress and she wants to show that off but no one will let her. However, I see where fans are coming from because Busy has added #ipaidforthis all over her Disney cruise pics so she is sending mixed messages. I really like Busy so I don't want to come down too hard on her. Rejection sucks. But one must wonder, what did she think was going to happen? I hope the outpouring bolstered her spirits and I think donating the money is a wonderful response.
On a more gossipy note, I wonder if her friendship with Michelle Williams weighs on her at times like this? I don't doubt for a minute that they adore each other but acting is a very competitive profession. It must have some impact on Busy that she and Michelle basically launched from the same show and now Michelle has Oscar nominations and her choice of parts while Busy is still hustling. I don't think Busy would let that effect the friendship but it doesn't mean that it doesn't get to Busy on occasion.
In truth, I hope The Sackett Sisters does get picked up because it sounds fun to me. I also hope Busy finds a role that really makes her mainstream because she is such a joy to watch. However, if the acting thing doesn't work out, Busy can always start a Courtney Love cover band.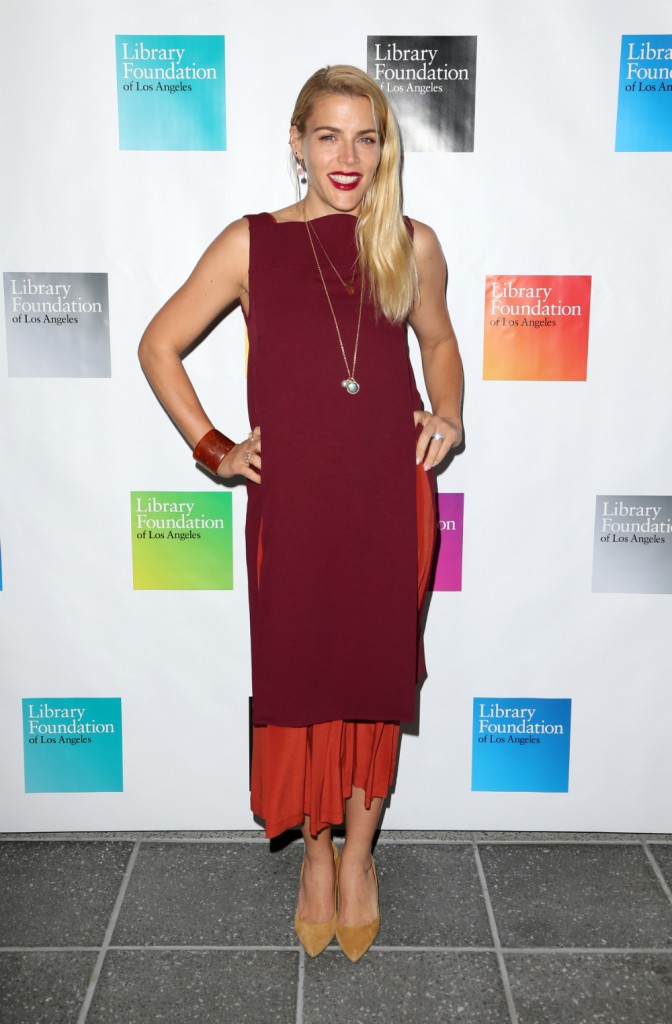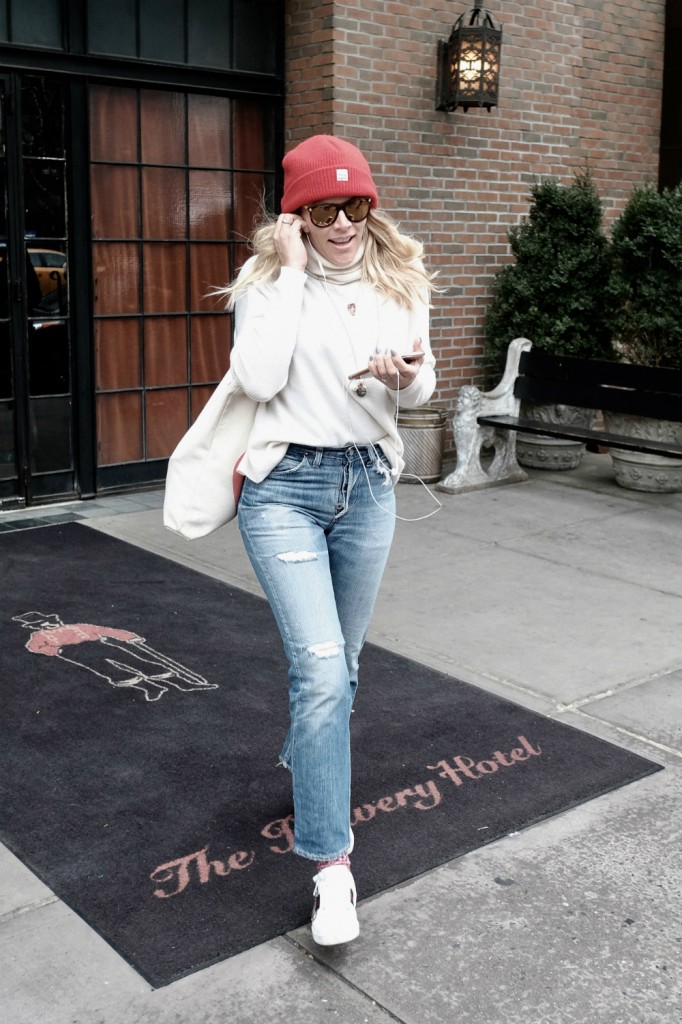 Photo credit: Instagram and WENN Photos