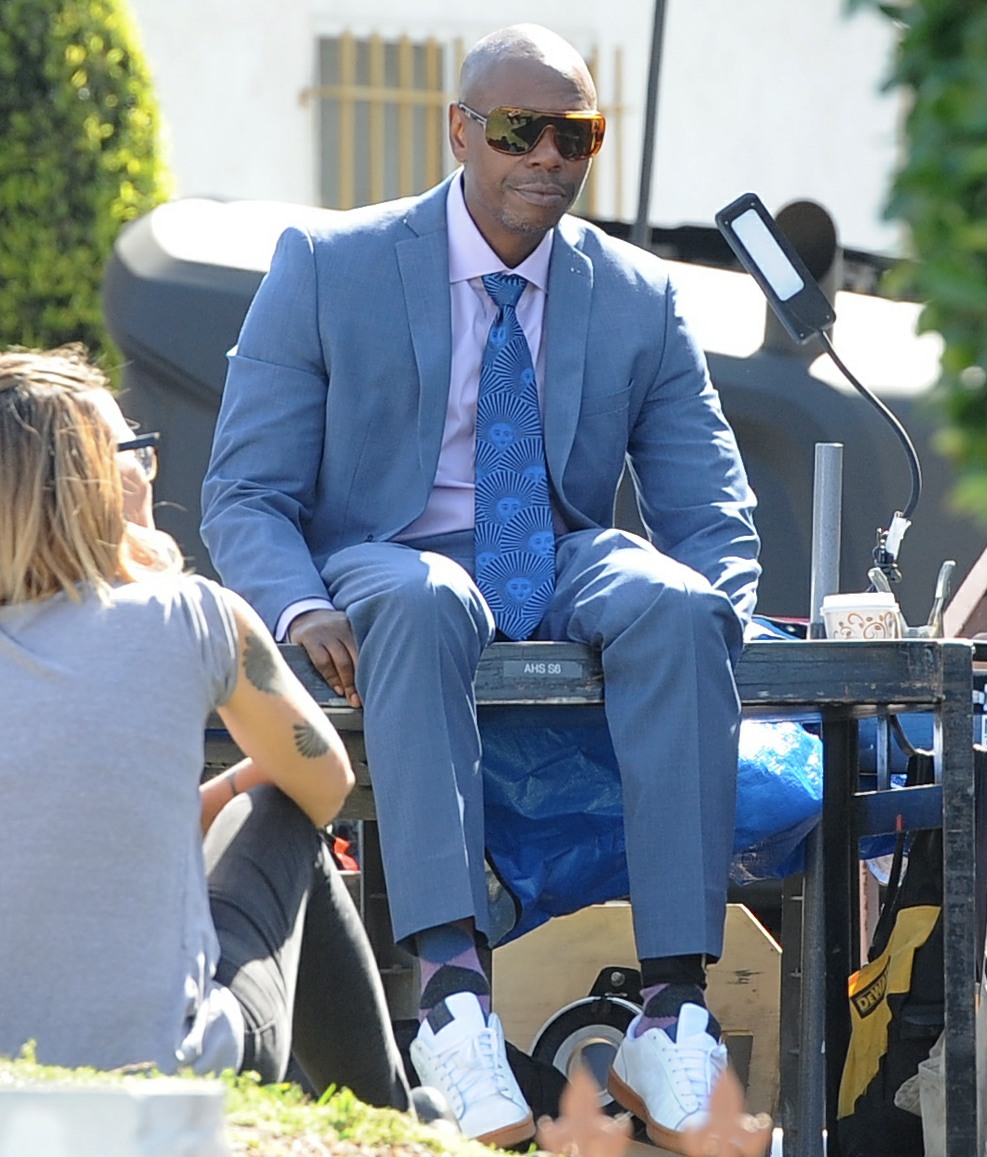 Just a few days before the election, Dave Chappelle was doing standup in New York, and in the midst of his political jokes, he basically blamed Hillary Clinton for releasing – or something? – Donald Trump's "grab 'em by the p-ssy" tape. It was all very convoluted, but there was definitely an impression that Chappelle disliked Trump and HRC equally, which… I hope everyone who claimed that "Trump and Clinton are equally bad" now feels like a giant a–hole. Chappelle went on to host the first post-election episode of Saturday Night Live. Apparently, he really struggled to give voice to how the majority of the country felt about Trump's victory, and he tried to strike a hopeful tone. At the end of his monologue, he said he was willing to give Trump a chance and he hoped Trump would give all of us a chance too. Well, now Chappelle regrets even saying that.
President Trump has blown his chance to win over Dave Chappelle.

"I was the first guy on TV to say, 'Give Trump a chance.' I f―ked up. Sorry," the funnyman said Monday night at the Robin Hood Foundation benefit in the Big Apple, according to MSNBC's Willie Geist. Chappelle hosted the first "Saturday Night Live" after Trump was elected, and urged viewers to cut the commander-in-chief some slack.

"I'm wishing Donald Trump luck. And I'm going to give him a chance, and we, the historically disenfranchised, demand that he give us one too," he said in January.
Thanks, Dave Chappelle! I really mean that, I'm thanking him for realizing his mistake. This is why I side-eyed the sh-t out of Jon Stewart and all of those celebrities and journalists who were like "we don't know what he's going to do, there's always a chance he could be amazing as president." No. There was never a chance. He campaigned on a platform of violent racism, violent white nationalism and violent misogyny. He ran out of "chances" before he was even elected emperor. I'm glad Chappelle apologized and I hope more people apologize for appeasing fascism.
Chappelle also told the crowd at this event that he thinks Trump "is way out of step with the way people feel in America. Am I wrong about that? Every day you wake up and you never know what he is going to do next. He's exciting like you thought a black president would have been."
Photos courtesy of Instagram, WENN.