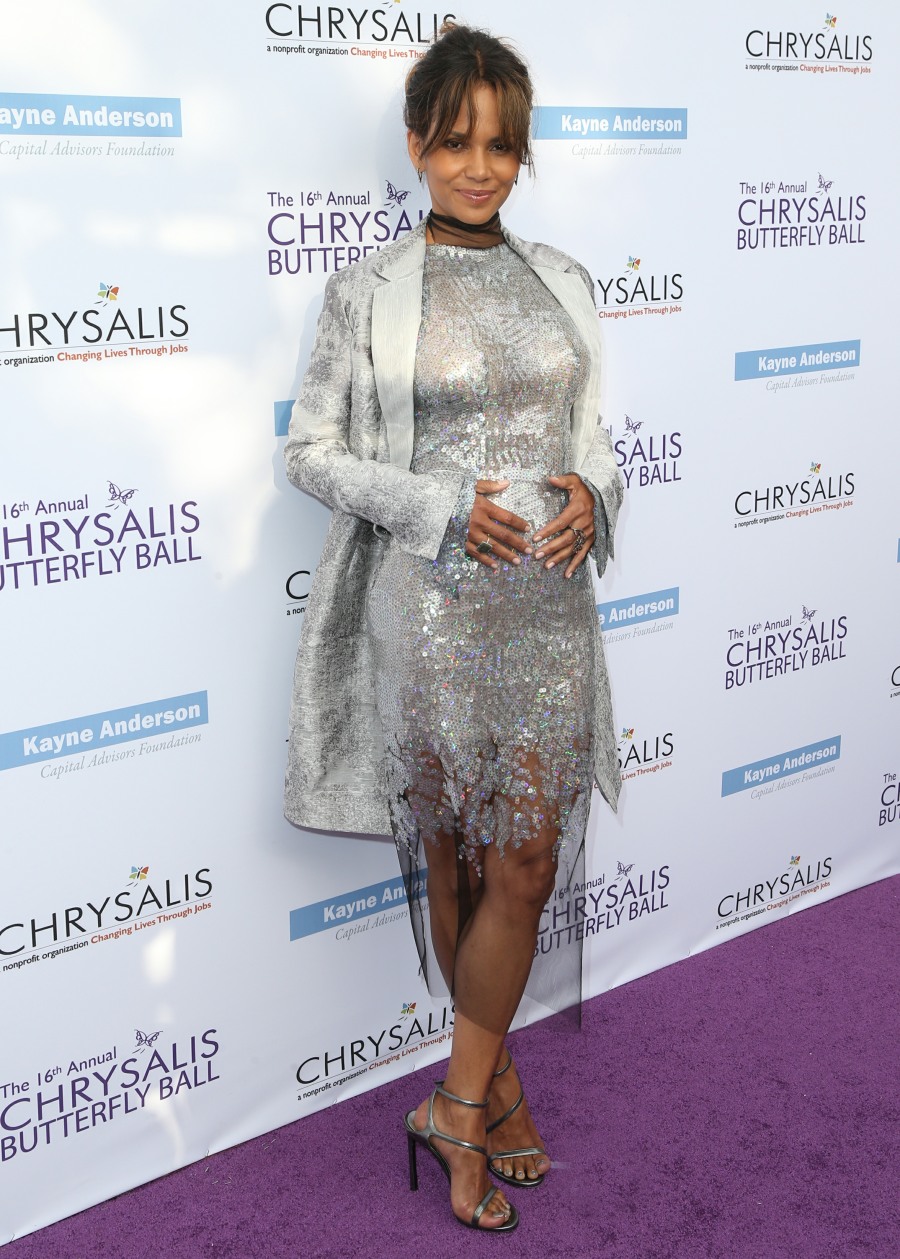 Here are some photos of Halle Berry at the Chrysalis Butterfly Ball over the weekend. I swear, I looked through these photos on Sunday and I thought, "she looks nice in that color, maybe if it's slow, I'll write about her outfit." I swear I really did look through the pics and I really didn't notice anything other than the dress. But look at how Halle is positioning herself in several of these photos. Look at the way she's "cradling" her midsection. Look at the small but visible "bump." Halle seems to want us to see that bump. Halle Berry is 50 years old. And now some people are like, "Damn, is she preggo???"
To be fair, few of us really expected Halle to announce her pregnancy the last time, when she was pregnant with son Maceo. She was 46-47 during that pregnancy, which happens sometimes – some ladies will have a fertility spike pre-menopause, in their 40s. I always believed that was what happened with Maceo too – I didn't think Halle had fertility treatments, and I don't even believe that she and Olivier Martinez were trying to have a baby. So did that happen again?
It seems strange to be bump-watching a 50-year-old woman – although, let's face it, people are still doing that sh-t to Jennifer Aniston – but to be clear, people are talking about it because of the way Halle was posing. If she hadn't been like "look at my little bump," I think most people would have just gone with the "Halle wore a silver dress to a charity event, looked great" angle.
As for who allegedly put a baby in there, your guess is as good as mine. ¯\_(ツ)_/¯
Update: Halle's rep tells Extra that Halle is not knocked up. So why the pose? No one knows.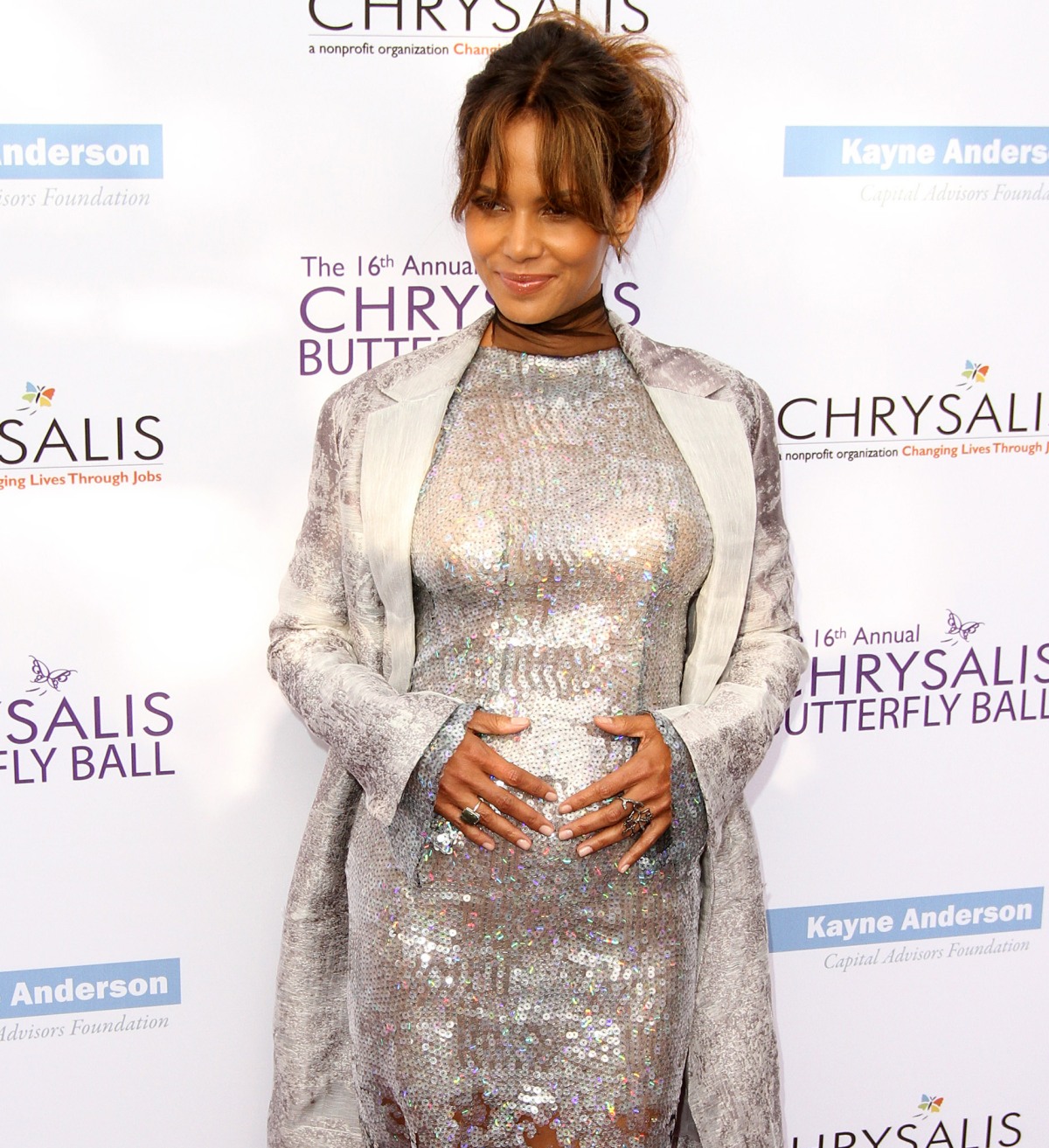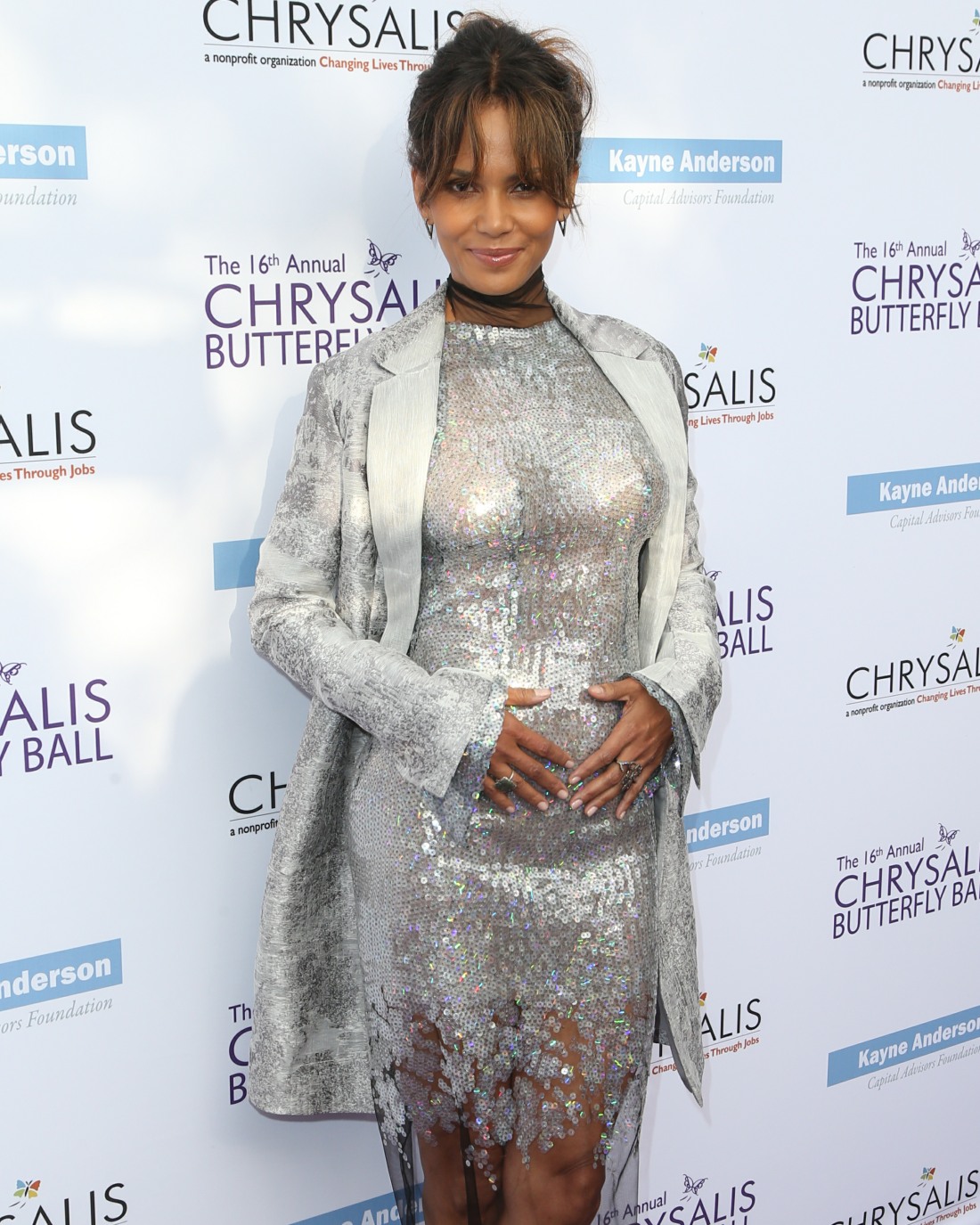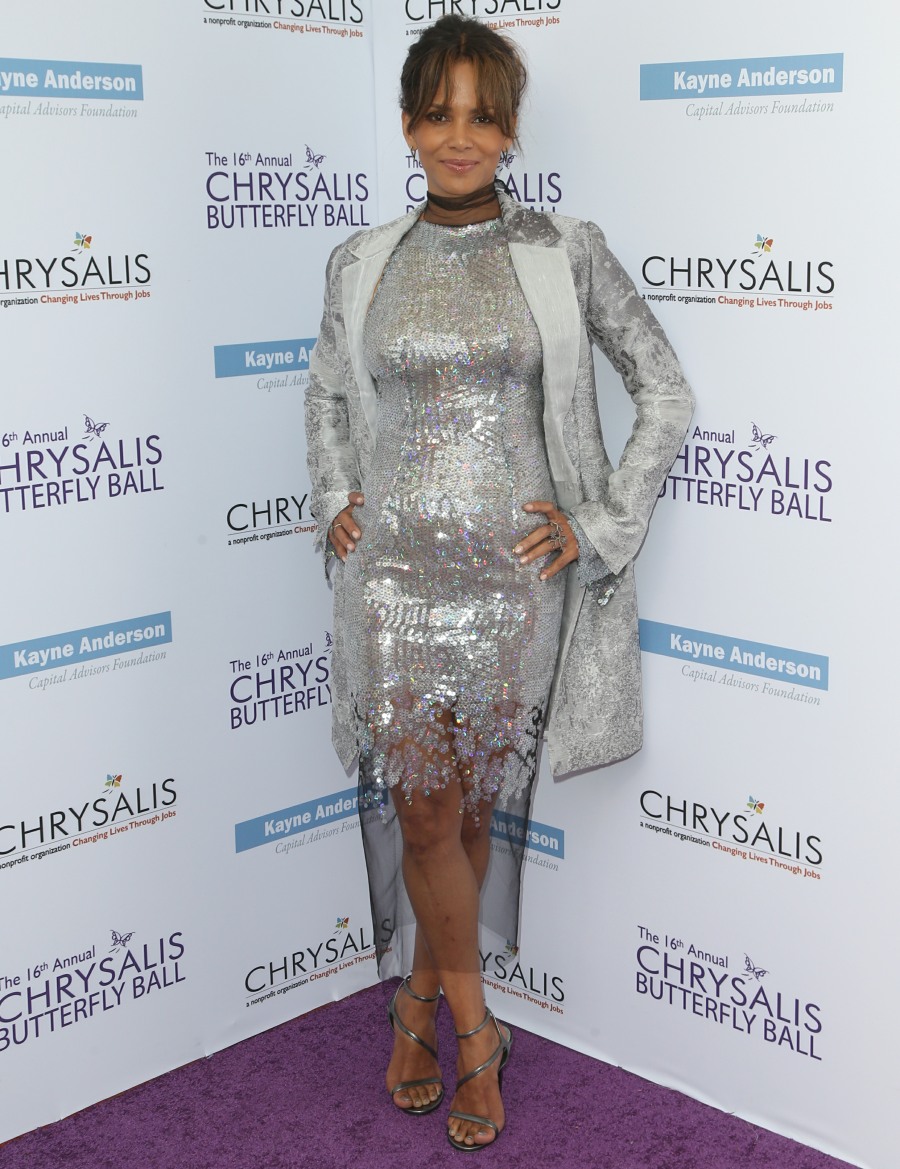 Photos courtesy of WENN.