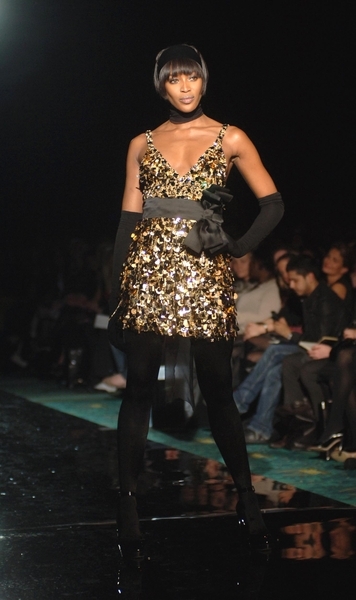 Naomi Campbell believes fashion is sidelining black models, and is going to do something about it!
Speaking during a trip to Nairobi, Campbell said: "Black models are being sidelined by the major modelling agencies. It is a pity that people don't appreciate black beauty.

"Even myself, I get a raw deal from my own country in England. For example, I hardly come on the front pages of the London Vogue magazine.

Only white models, some of whom are not as prominent as I am, are put on splash pages, I don't want to quit modelling until I find that black models get equal prominence and recognition by the world media and information instruments," she said.
Campbell went on to suggest in another interview she might open up her own agency to develop modelling talent, in Kenya, where she would like to raise her children saying "I would love to see them play on the Kenyan sand barefoot. I love all this."
Would Naomi Campbell teach at her modeling academy? I can't imagine Ms Campbell as a warm, caring teacher nurturing young girls with model good looks. Probably because of her habit of attacking people with cell phones and battering her maids.
Naomi also referred to Nelson Mandela as her grandfather while in Africa. As soon as I understand what she was trying to say with this I'll let you know. Was she trying to show respect? Be affectionate? Forget his name? I'm confused, maybe Naomi is too.
Picture note by Celebitchy: Campbell is shown on 02/13/07 on the runway at the Julien Macdonald Fall/Winter 2007 show. Thanks to PRPhotos.