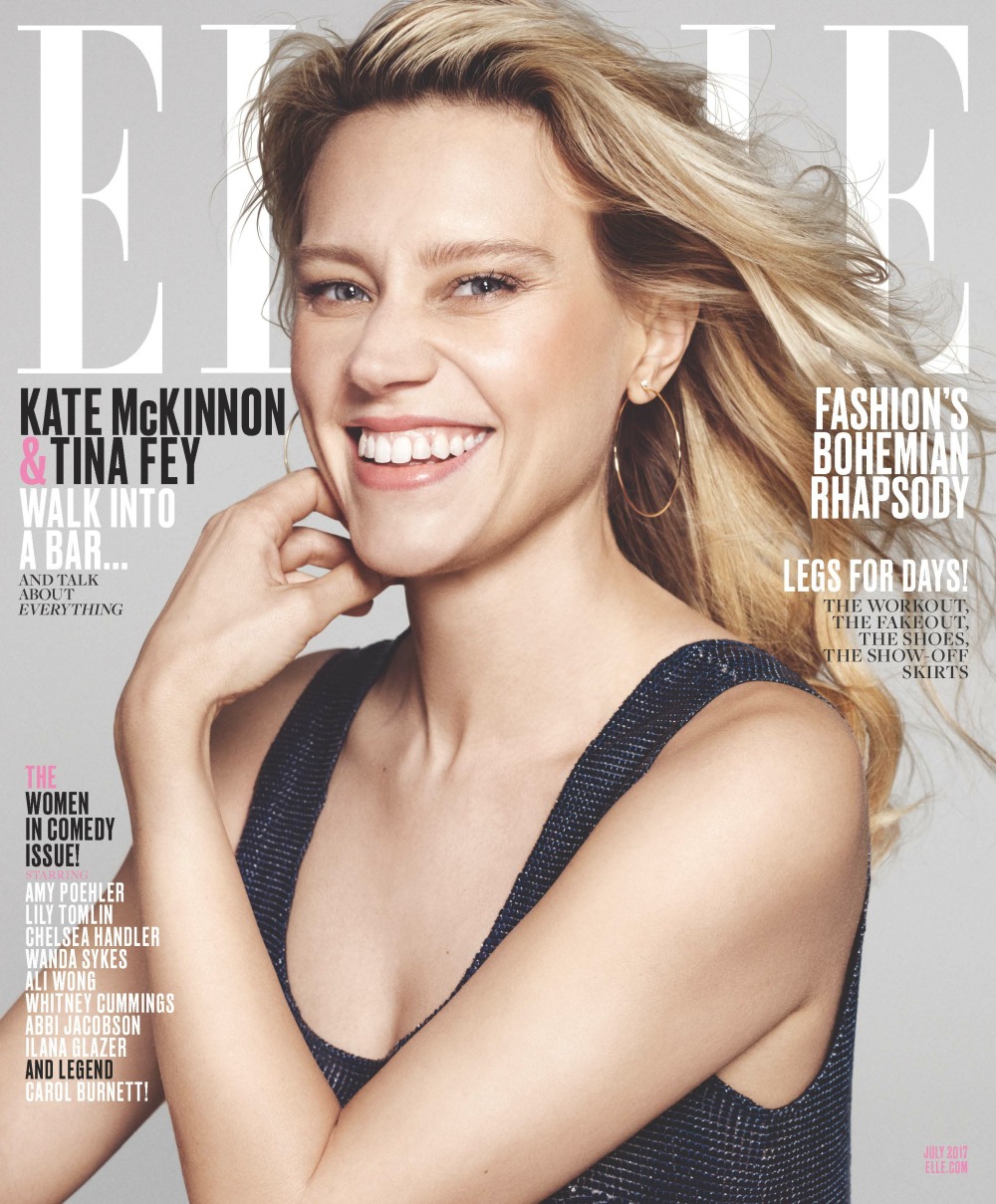 Kate McKinnon has reached "national treasure" territory, hasn't she? She's one of the best parts of Saturday Night Live. She shines in even mediocre comedies. Her spoof of Carol at the Independent Spirit Awards made Cate Blanchett double over in laughter. Kate is cool, she's hilarious, she's slightly crazy and she's really beautiful too. So it's a joy to see her on the July issue of Elle Magazine. Kate's promoting Rough Night, which… I still don't know if I want to see it. The fact that Kate's a part of it makes me more interested in it. Elle got Tina Fey to interview Kate, and here are Elle's first highlights:
Tina Fey: Let's talk about political characters, Kate! How extensively do you follow politics in real life?
Kate McKinnon: I wasn't a newspaper person until I got hired here. You have to get ideas from somewhere, and when the election began, I began reading [the New York Times]. Now it's an everyday thing. When we're off, I try not to do it as much because you want to have a moment of joy.

Tina Fey: It's kind of stressful and all-consuming. When you play a person like Kellyanne Conway, what are the advantages of building a character off that person, as opposed to a common character?
Kate McKinnon: It's much easier for me to do an impression of someone real, because you and the audience begin with a baseline understanding of this person's life. And then if you subvert that in any way, it's a little comedy surprise. That does the bulk of the work for you.
Okay, well that was sort of boring. I think it's weird that Kate didn't follow politics before she got hired for Saturday Night Live. How does that happen? I mean, I get not reading a newspaper every day, but surely she was watching the news or reading stuff online beforehand? Hm. As for Kate's impression of Kellyanne Conway… I think that's one of her best ones, actually. Her Kellyanne is actually better than her Hillary.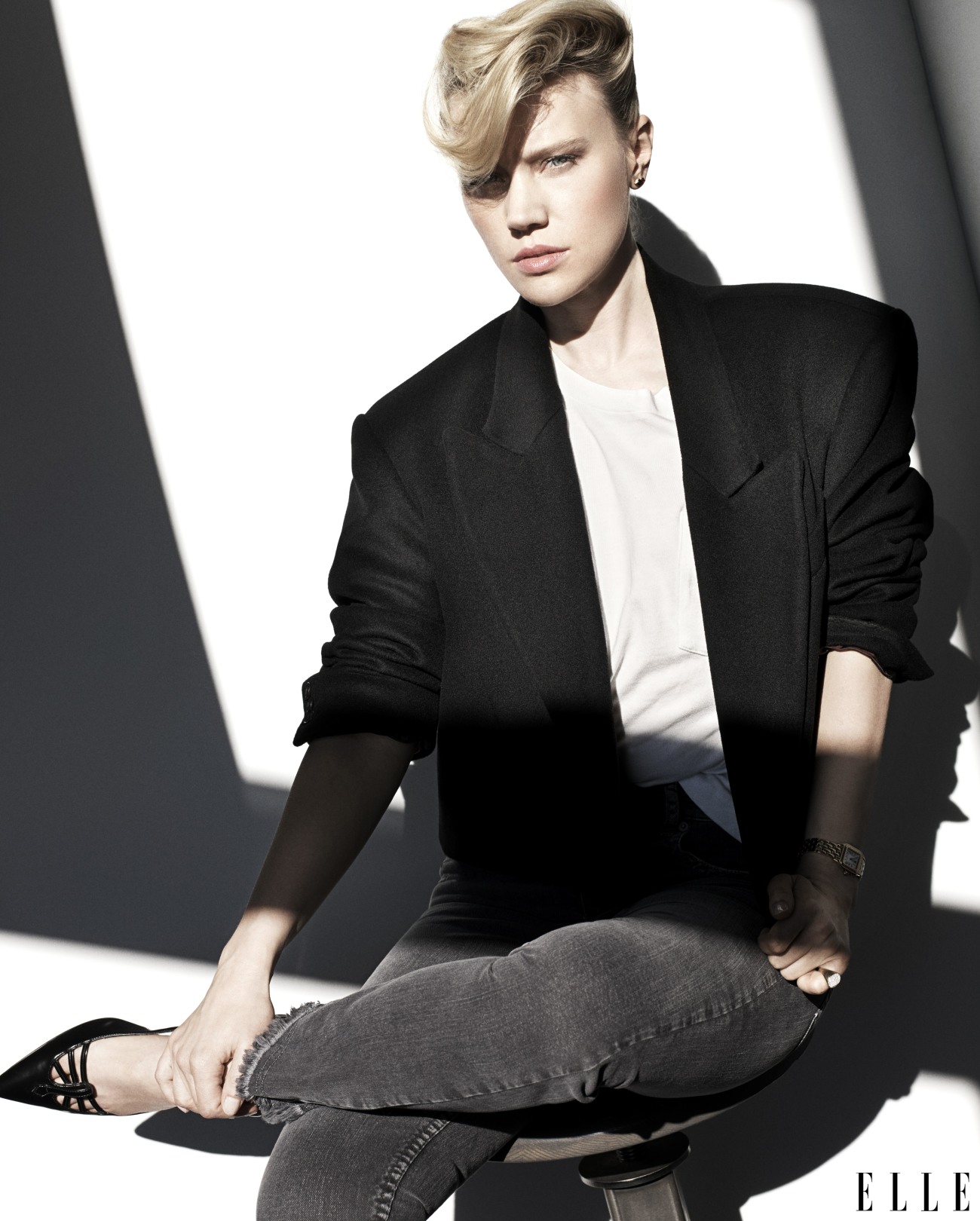 Photos courtesy of Paola Kudacki/Elle.