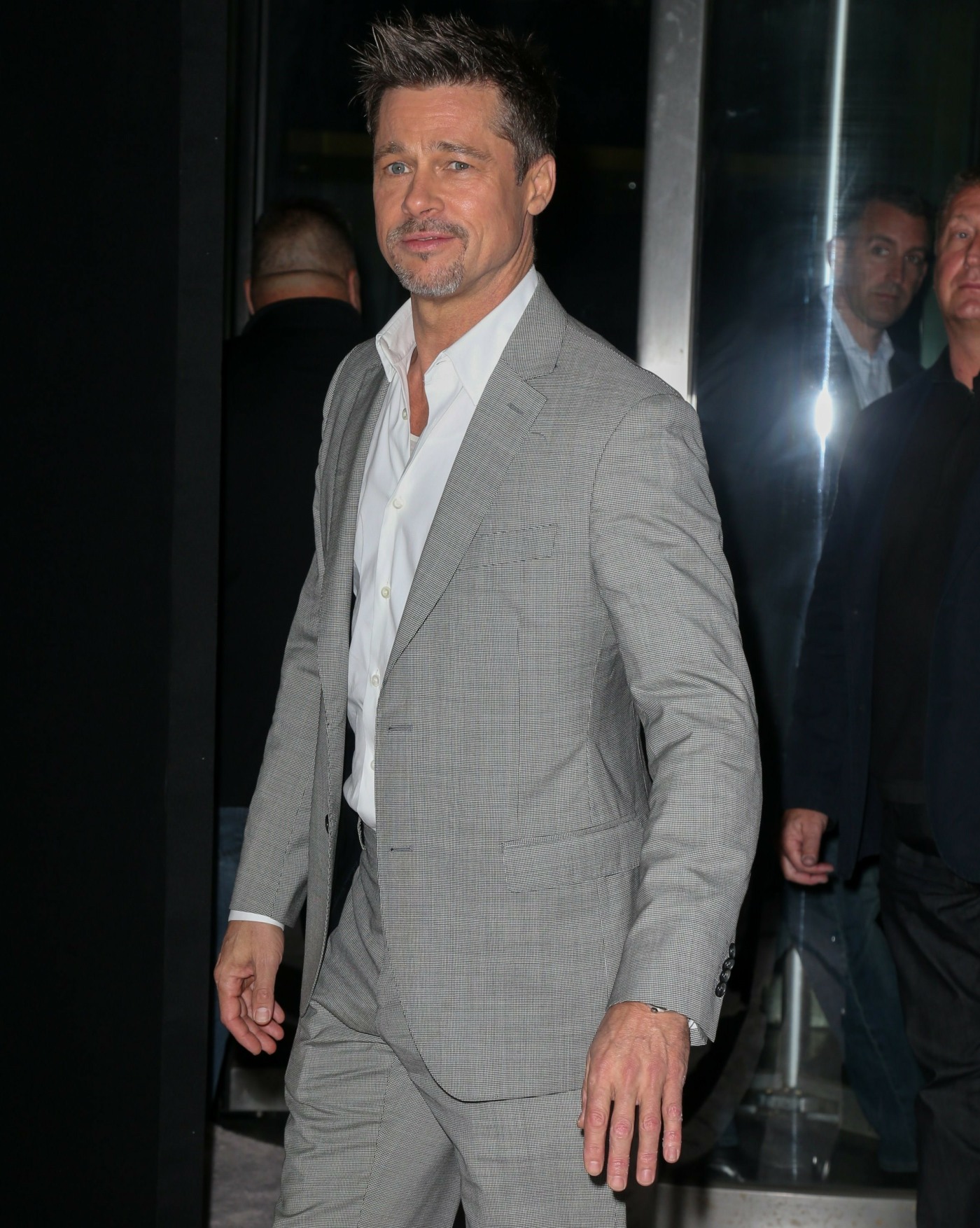 Brad Pitt and Angelina Jolie have been suspiciously quiet this month, so far. You know what I was wondering? Right now, Brad and Angelina have some kind of truce, for sure… but it's literally just because they agreed to a temporary custody agreement. There is no permanent custody agreement in place, and as far as anybody knows, Angelina and Brad still have to work out everything regarding their divorce, from money, to property and real estate to a permanent custody agreement for the kids. I wonder if that will heat up in the months to come.
Anyway, as I said, they have a temporary custody situation in place. Angelina has primary custody and Brad still gets visits from the kids (the ones who want to see him). I believe Brad's visits are still monitored? Maybe. So, he did get to spend a little time with a few of his kids ahead of Father's Day, but not on the actual day.
Brad Pitt got an early Father's Day present—some quality time with his kids. His ex Angelina Jolie filed for divorce in September after two years of marriage and a 12-year relationship. The two then got involved in a custody battle over their six children—Maddox, 15, Pax, 13, Zahara, 12, Shiloh, 11, and 8-year-old twins Vivienne and Knox—before reaching a temporary custody agreement. It states the kids will remain in Jolie's custody while Pitt will have "therapeutic visitation" with them and also attend weekly individual therapy sessions.

Several of the children spent several hours at Pitt's house in Los Angeles Saturday morning. They were seen being dropped off in a Suburban. They later returned to Jolie's home and she and all six kids then made their way to LAX, en route to a weekend trip to Addis Ababa, Ethiopia, where the actress adopted Zahara in 2005, E! News has learned exclusively.
I'm not trying to nitpick or anything, but I do find it interesting that – by appearances, anyway – it seems like there are a few Jolie-Pitt kids who still want next to nothing to do with Brad. I don't know if those kids are Maddox and Pax or what. The therapist has allegedly advised Brad and Angelina to just go along with the kids' desires, and if one or two of the kids doesn't want to see Brad, they shouldn't be forced. Well, at least "several of the children" got to spend a little bit of time with Brad on Saturday. I wonder what Angelina and the kids will be doing in Ethiopia? Probably checking in on the medical clinics Angelina set up in Zahara's name?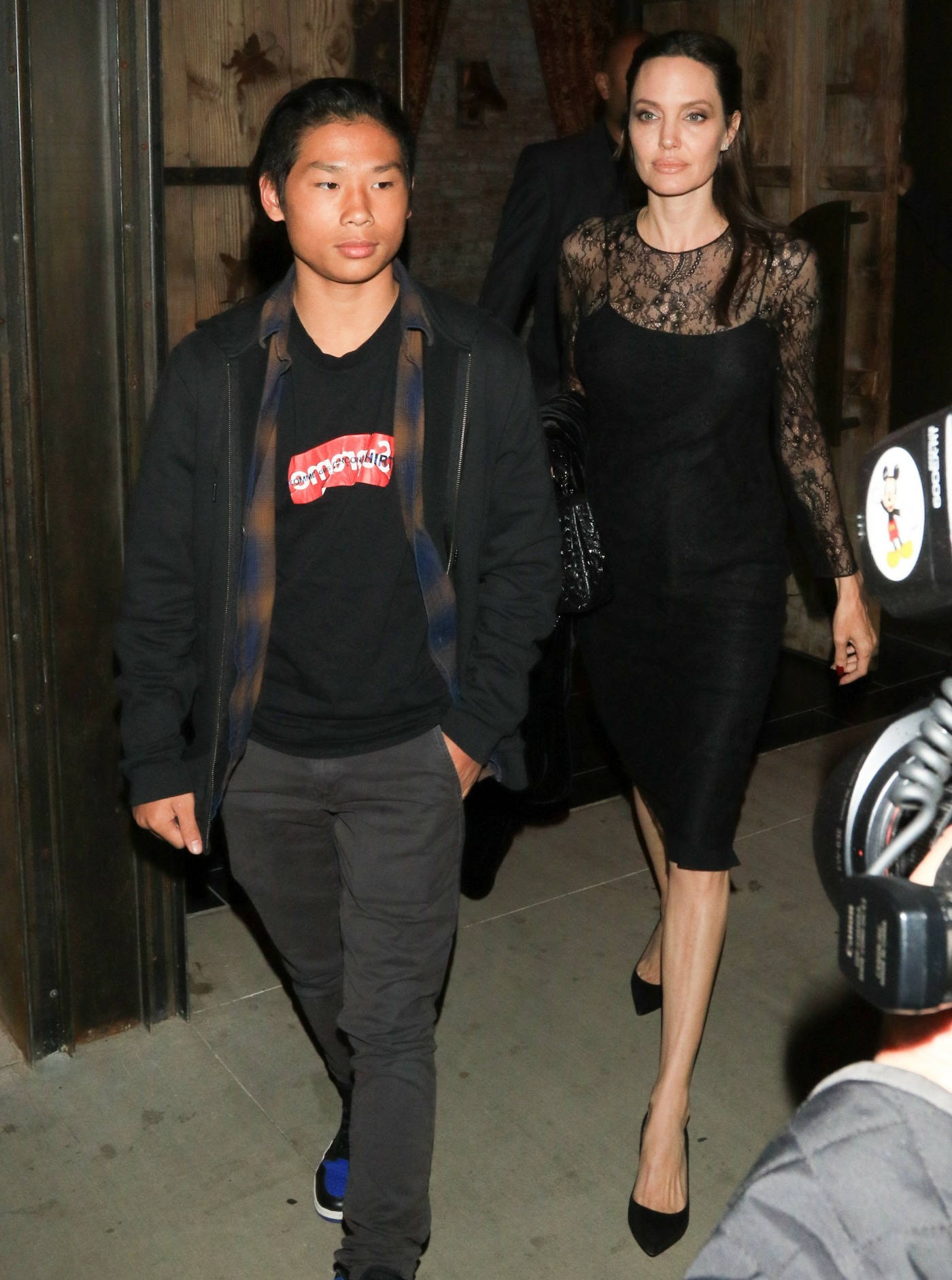 Photos courtesy of BACKGRID.