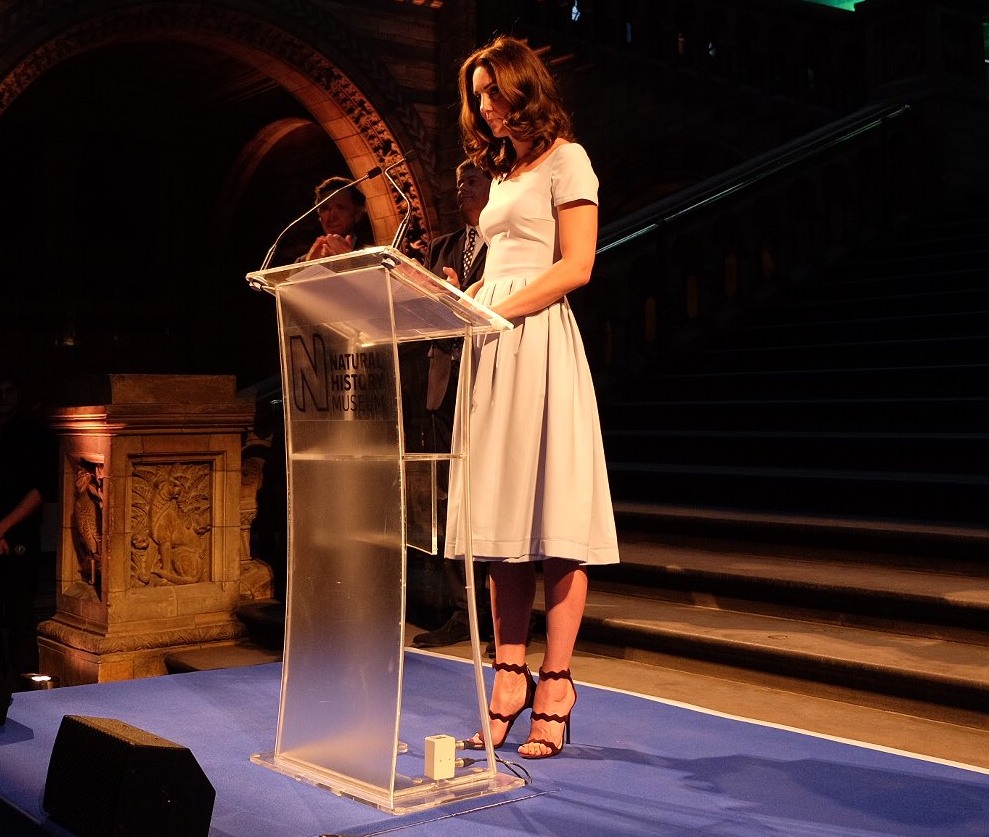 When the Duchess of Cambridge signed on to be patron of the Natural History Museum, did she only agree to it if they would build her a secret private entrance? Because I don't know how she arrived to the museum. She just appeared inside the event last night, with no photos taken of her outside of the museum. Is she some kind of vaporizing hobgoblin who appears suddenly in a smoke cloud? I'm asking about all of this because… it's odd. This is one of Kate's few patronages, and she made the effort to A) show up for an event, B) buy a new dress, C) buy new shoes, D) get a fresh dye job, trim and "loose sausage curl" styling and E) wore her heaviest makeup. You would think she would happily pose outside the museum. But I guess not. *Waity Smoke Bomb* WHERE DID SHE GO?
Kate did this event at the Natural History Museum because they were unveiling the new blue whale skeleton, which sounds slightly macabre to me, but maybe it was really cool for a earth-science geek. For this evening event, Kate chose a full-skirted day dress, because of course she did. She wears cocktail dresses for lunch-time events and day-dresses for eveningwear. It's one of Kate's signatures, not knowing which dress to wear at what time of day. This dress is by Preen, and it costs £637 retail. I bet she had it altered though, so the real cost is probably a lot more. She paired it with £550 Prada heels which… don't really go with this look? The whole thing wouldn't look so "off" if the dress was black, I think. She could have gotten away with wearing a day dress if it looked like a wear-anytime black cocktail-ish dress. The shoes would have looked great paired with a black dress too.
Kate made a speech too! I won't talk about her accent. But the hair in her face… good God.
The Duchess of Cambridge delivers a speech to open the new blue whale exbit at the @NHM_London. pic.twitter.com/EL2bjxVUBx

— LBC London News (@LBCLondonNews) July 13, 2017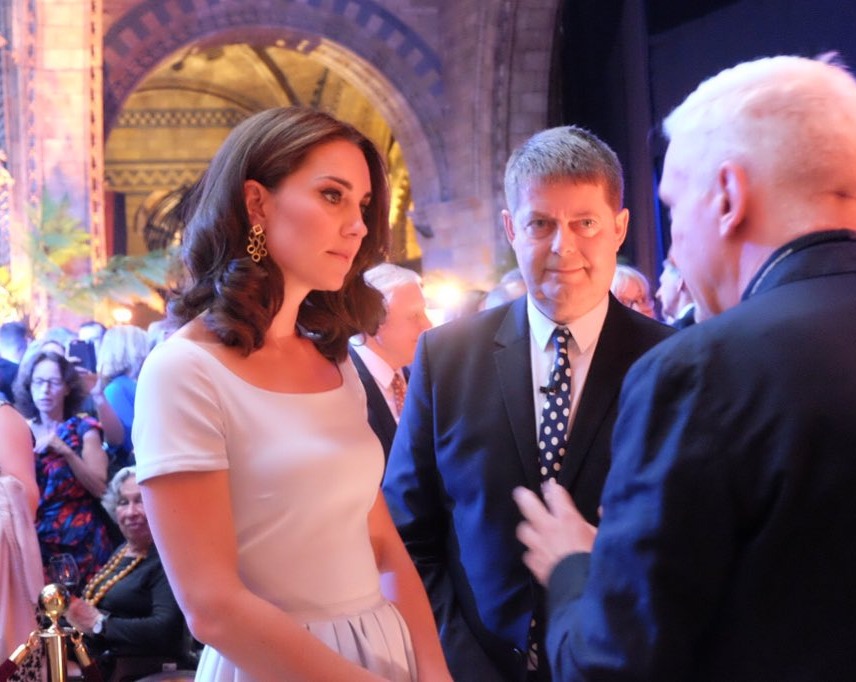 Photos courtesy of Getty, @KensingtonRoyal Twitter.