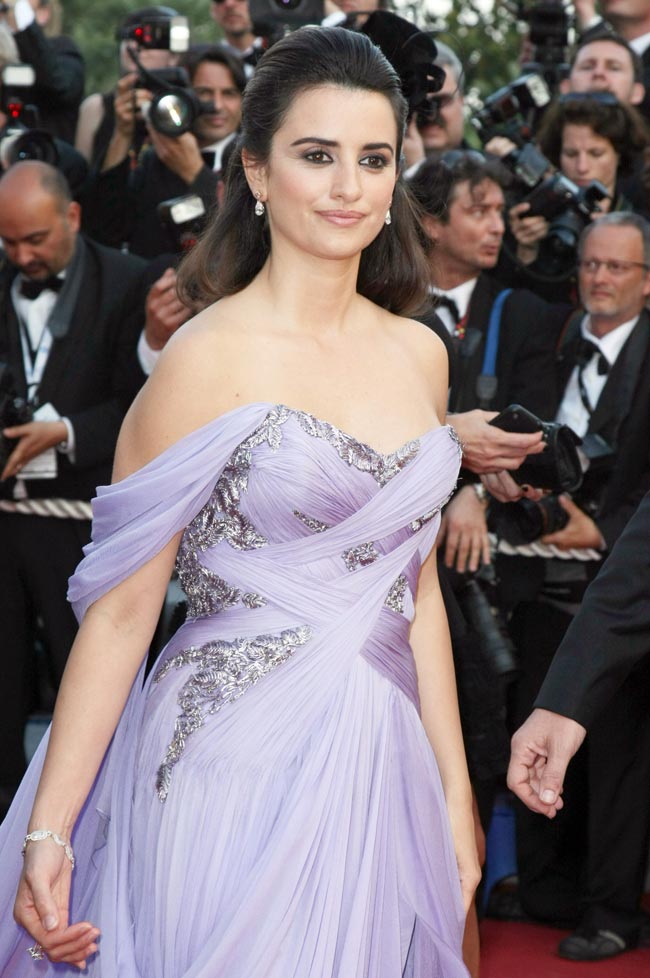 When Penelope Cruz was in Cannes for the film festival two weeks ago, she allegedly got very ill from some kind of food poisoning. I say "allegedly" because In Touch Weekly has an interesting little conspiracy theory about what was really going on behind the scenes. In their take, Penelope was praying the porcelain gods, yes, but it wasn't because of food poisoning. It was morning sickness from being implanted with Javier Bardem's love child! Oh, happy gossip! Don't spread negativity around this one, please. Just let me have a few moments while I enjoy the thought of two gorgeous Oscar-winning Spaniards not only getting hot and heavy, but actually making a perfect Oscar-hot-baby:
Penelope Cruz, 35, reportedly couldn't promote her upcoming movie, Nine, at the Cannes film festival because she had a bad case of food poisoning.

But an insider tells In Touch that some speculated her nausea was actually caused by morning sickness.

Penelope, who is dating Oscar-winning actor Javier Bardem, admitted recently that she's ready to start a family.

"I'd love to have kids," she said in April. "I think I would be a perfect mother."

And while she's also said she still wants to focus on her career, her close friend Salma Hayek, who has a 20-month-old daughter, Valentina, has convinced her that a baby will make her life better – and that the timing is right.

"Penelope and Javier are so in love," an insider says.
[From In Touch, print edition, June 15 2009]
Now back to reality. Is Penelope really pregnant? I would say, probably not. But it is a possibility. Because, seriously, how many times could you have sex with Javier Bardem without – at some point – saying to yourself, "Damn, I should get pregnant by this sexy beast." Yeah, I thought so. The rumor going around a few weeks ago was that Javier had proposed to Penelope at or around Salma Hayek's Venice wedding – but nothing was ever confirmed. Neither Penelope nor Javier seem that traditional to me, so it's perfectly possible that both would be up for having a baby without getting married.
Picture note by Celebitchy: Here are photos of Penelope at Cannes this year. Thanks to WENN.com, Fame Pictures and PRPhotos. She is not looking pregnant at all. Javier is shown in a still from Vicky Cristina Barcelona.