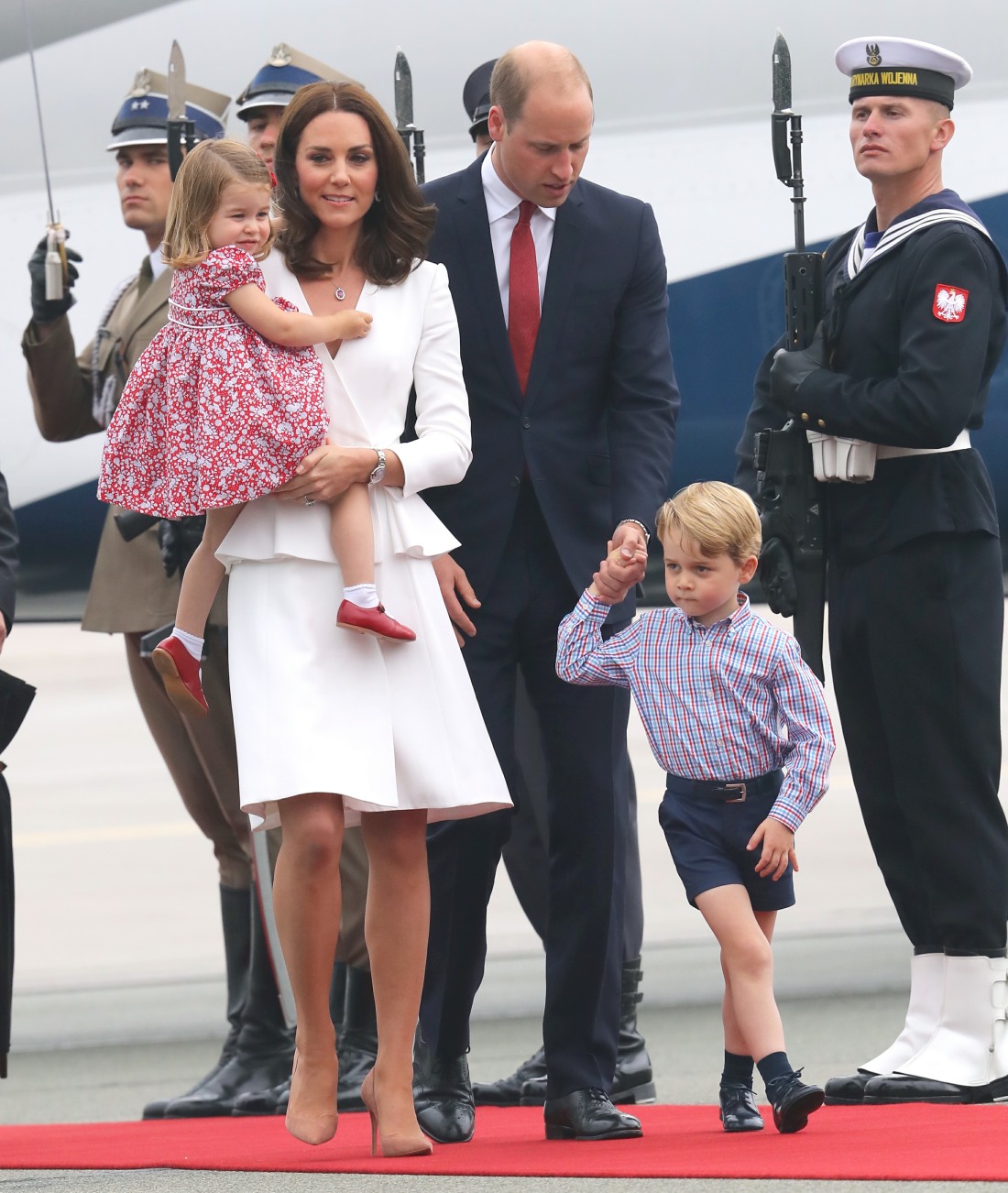 Here are some photos of the Duke and Duchess of Cambridge arriving in Warsaw, Poland with their children, Prince George and Princess Charlotte. The Cambridges are undertaking a five-day goodwill/Brexit-ambassadorship trip to Britain's allies, Poland and Germany. Considering Kate and William have the diplomatic skills of wet noodles, they decided to bring their kids along on this trip so hopefully there would at least be some cute photos. Don't expect much to actually get done on this trip. Meaning, there won't be any new trade deals announced or anything like that. The point of this trip is Britain reminding her allies that they're all in this together, and that their historic friendships will outlast any hard or soft Brexit. This trip is purely about public relations and soft diplomacy.
Of course, the trip will also be about how much money Kate can spend on clothes. I strongly suspected that Kate's absence throughout Wimbledon (she only attended matches on the first and last days) was partly because she had to binge-shop for this trip. Brexit ambassadors deserve a new wardrobe, don't you know. And so she wore a new Alexander McQueen coat, which I actually thought was a two-piece ensemble. Outlets are calling it a coat though, so I'll go with that. It's a coat with a peplum, because Kate loves peplums and she loves expensive coats. This one is a humdinger too: this piece apparently costs $3075!!! FOR A COAT. With a peplum.
Also: the MP whose constituency includes Kensington Palace has criticized the Middletons. The MP is Emma Dent Coad, and she said that she "despised" the fact that taxpayer money goes to the royal family and that "I say the Middletons are like the Kardashians now, because they are such film stars. It just shows how much it has all changed." She said she would prefer it if the Beckhams were made into royalty because at least the Beckhams "have earned their own money."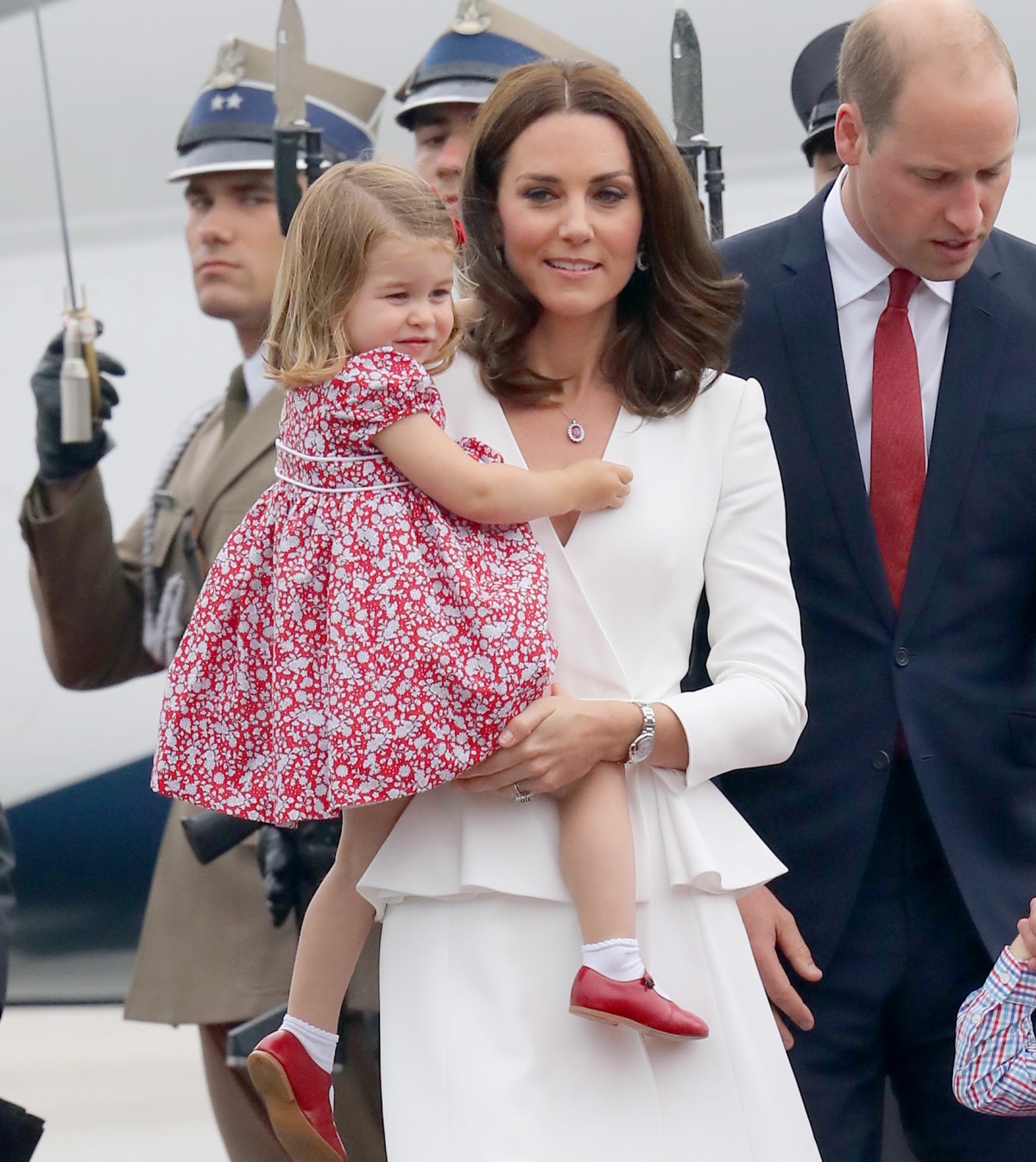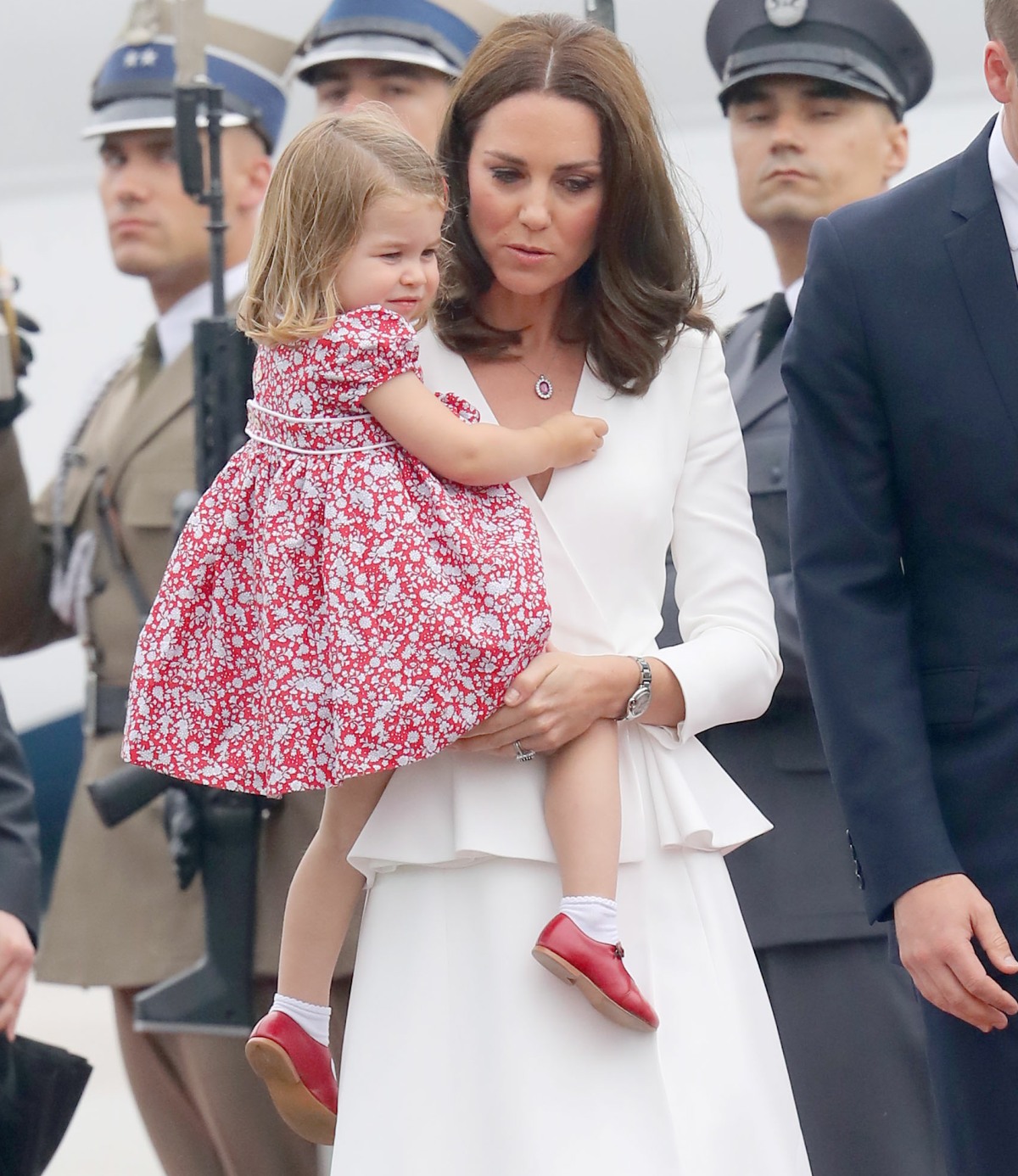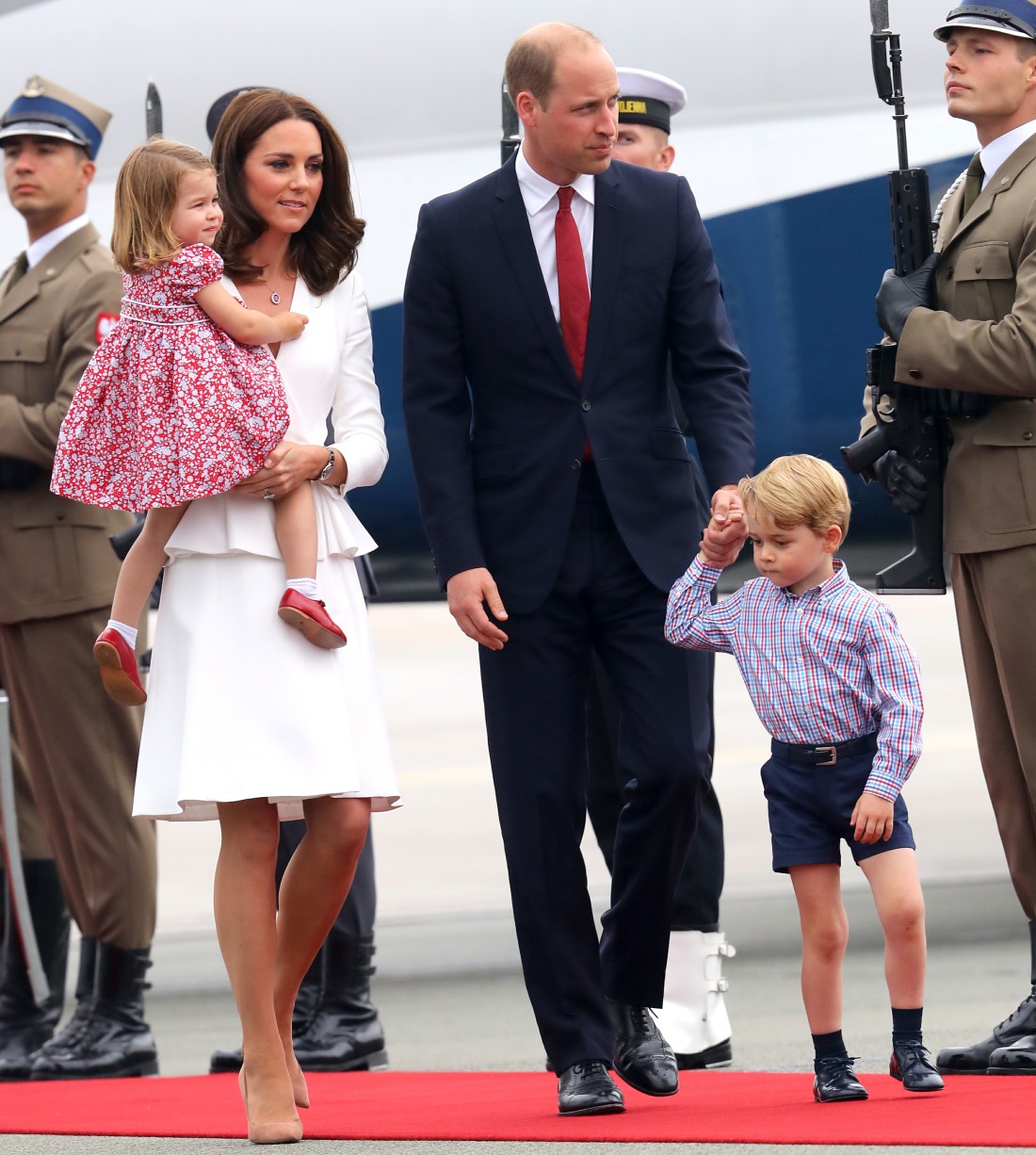 Photos courtesy of WENN.