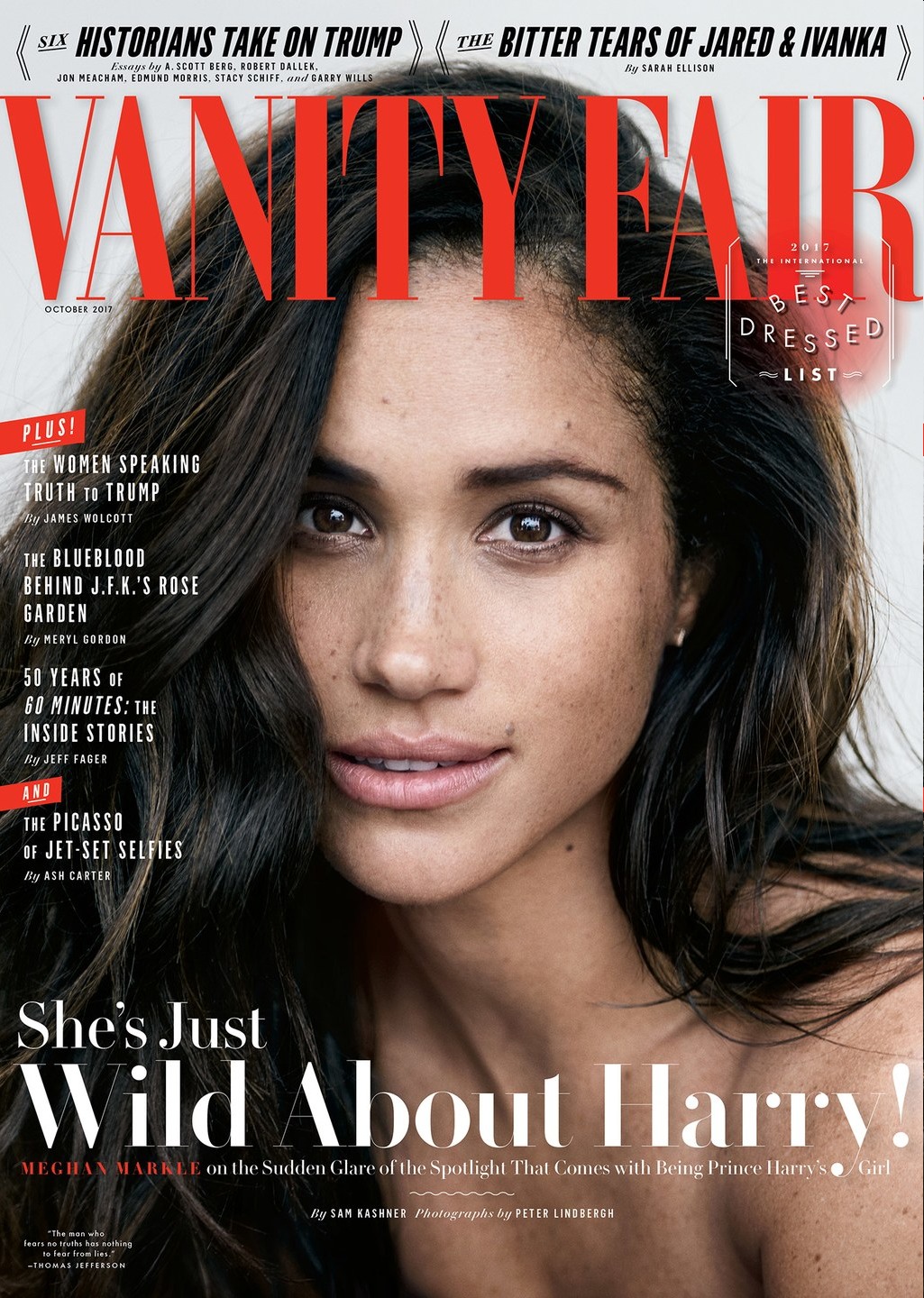 Well, well. Meghan Markle covers the October issue of Vanity Fair. This is… surprising. Generally speaking, royal girlfriends are encouraged to NOT give interviews, much less pose for the cover of Vanity Fair. Meghan is an actress and promoting her show calls for giving interviews. But still… would a supporting actress on a basic cable show get the cover of VF if she was just dating some dude in Canada? Of course not. It's worth noting that Meghan doesn't shy away from that reality either – she knows she's on the cover of Vanity Fair because of Prince Harry. So she gave some quotes about him. You can read the full piece here. Some highlights (these are just the quotes about Harry):
Handling international fame: "It has its challenges, and it comes in waves—some days it can feel more challenging than others. And right out of the gate it was surprising the way things changed. But I still have this support system all around me, and, of course, my boyfriend's support."

Handling the tabloid nonsense: "I can tell you that at the end of the day I think it's really simple. We're two people who are really happy and in love. We were very quietly dating for about six months before it became news, and I was working during that whole time, and the only thing that changed was people's perception. Nothing about me changed. I'm still the same person that I am, and I've never defined myself by my relationship."… As for Markle, she prefers what the British call "ostriching." She says, "I don't read any press. I haven't even read press for Suits. The people who are close to me anchor me in knowing who I am. The rest is noise."

On her "boyfriend," the prince: "We're a couple. We're in love. I'm sure there will be a time when we will have to come forward and present ourselves and have stories to tell, but I hope what people will understand is that this is our time. This is for us. It's part of what makes it so special, that it's just ours. But we're happy. Personally, I love a great love story."
Apparently, Meghan is still sort of playing around with the timeline of their relationship too, because VF added this note: "The sentence regarding the first time Markle met Prince Harry has been amended. Markle told Vanity Fair that the couple met in July 2016." Seriously, that late? They met in July 2016 and by late October/early November, the whole thing went public and Harry was issuing statements to protect her. Do the math on that. While it was always clear that Harry and Meg fell for each other very quickly, I still find the timeline sketchy.
As for everything else…Meghan feels very confident in her relationship, that much is clear. She obviously did this interview before the holiday in Botswana, which took up most of August. So… my guess is that even if Harry proposed to her during that trip, she knew it was coming and that's why she felt fine about doing this interview.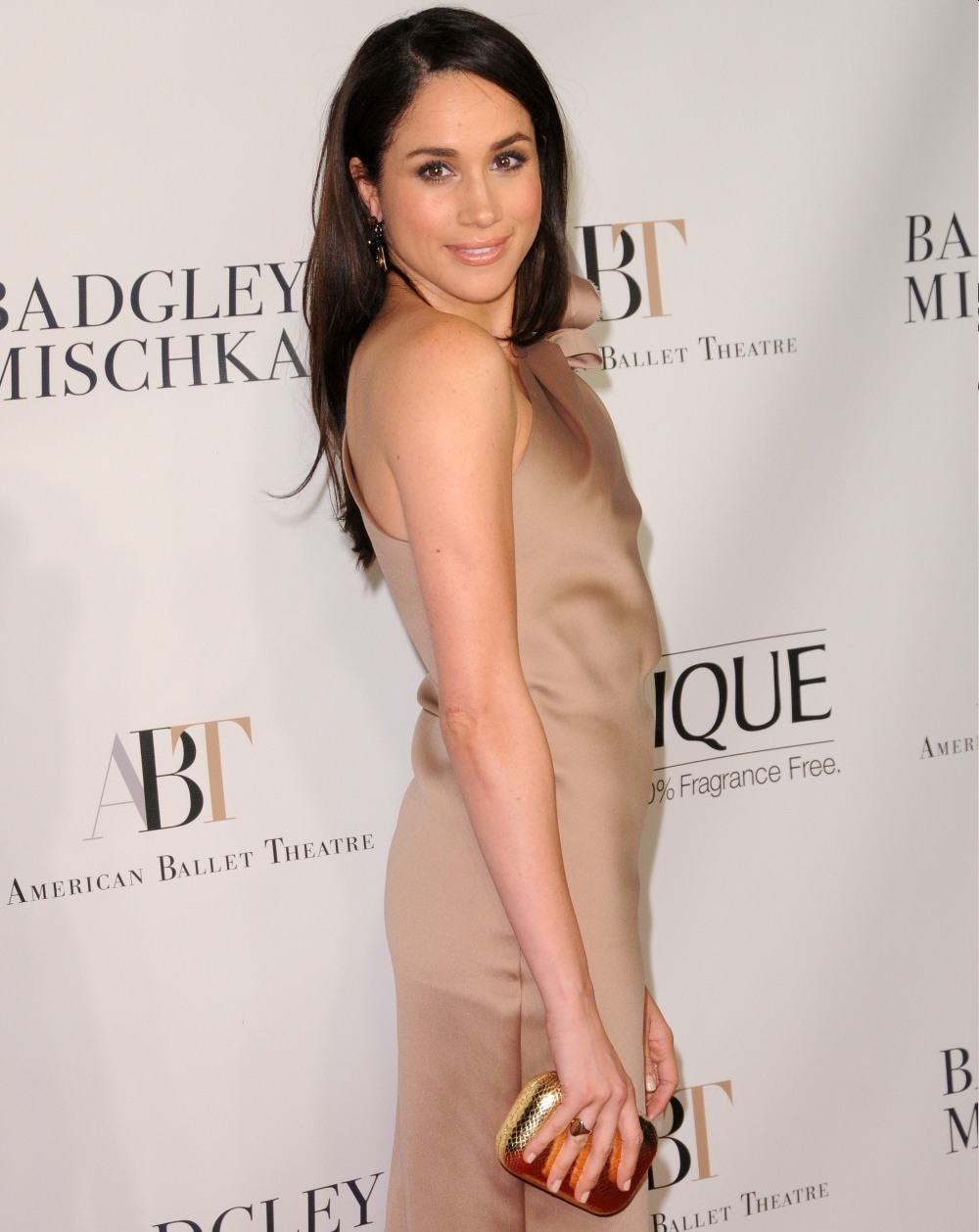 Cover courtesy of Vanity Fair, additional photo courtesy of WENN.