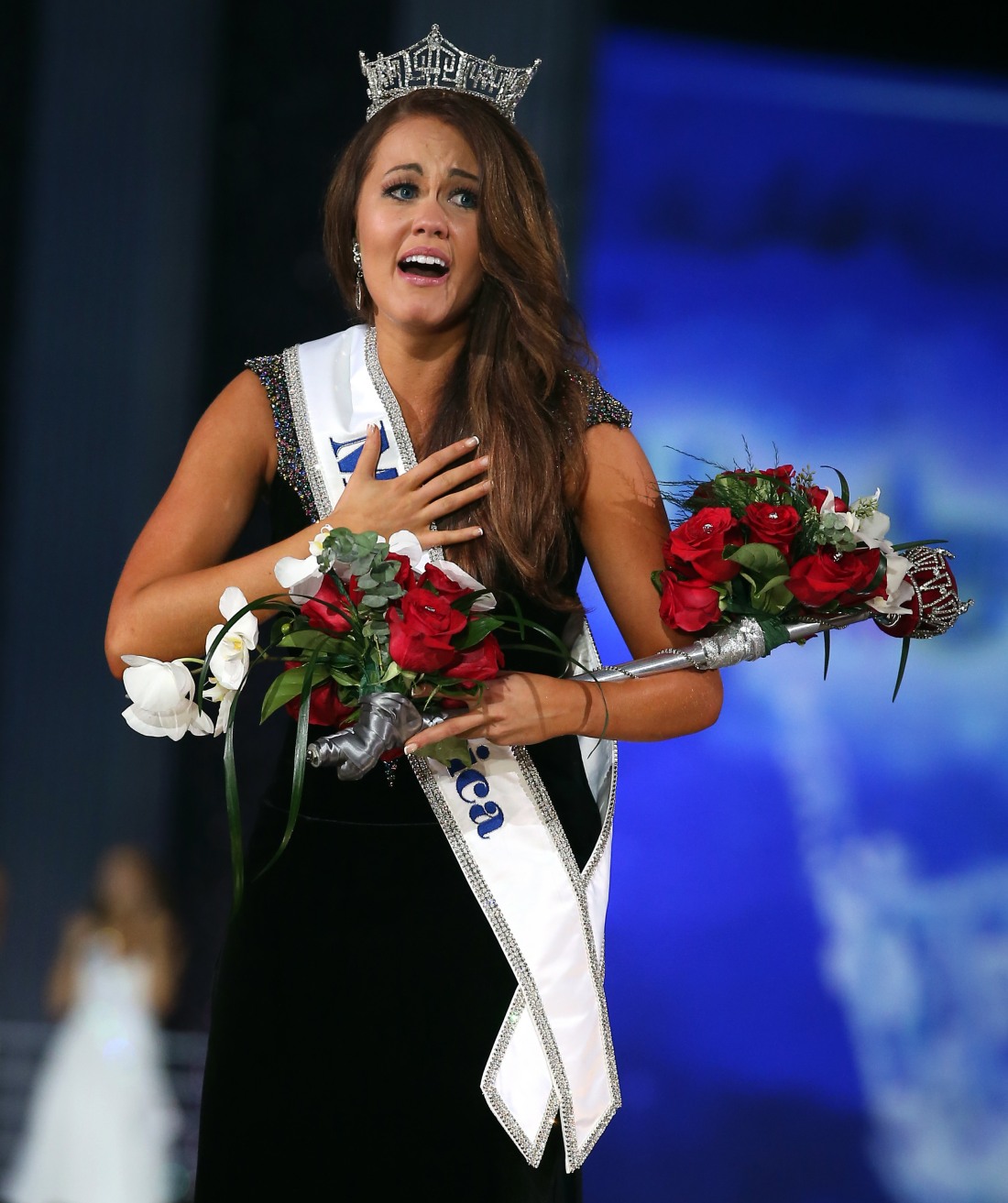 If there's one thing that Donald Trump can't stand, it's a woman who doesn't fall in line or fall in love with him. Imagine how bad it will be when the woman is a beauty queen for one of his pageants! Last night, Miss North Dakota was crowned Miss America. Her name is Cara Mund. She's 23 years old and a Brown University graduate who plans on going to law school. In a surprising twist (??), the Q&A section of the pageant was surprisingly political, and Cara Mund got a question about Trump pulling out of the Paris Climate Accord.
Q: One hundred ninety five countries signed the Paris Agreement in which each country sets non-binding goals to reduce man-made climate change. The U.S. is withdrawing from the agreement, citing negligible environmental effects and negative economic impact. Good decision? Bad decision? Which is it and why?

Mund: I do believe it's a bad decision. Once we reject that we take ourselves out of the negotiation table, and that's something we really need to keep in mind. There is evidence that climate change is existing, so whether you believe it or not we need to be at that table, and I think it's just a bad decision on behalf of the United States.
Good for her. After she accepted the Miss America crown, Mund met with reporters and she doubled-down on her answer and then some:
Meeting with reporters after winning the crown, Mund stood her ground, saying she wanted first and foremost to give a real answer to the question.

"I wasn't really afraid if my opinion wasn't the opinion of my judges," she said. "Miss America needs to have an opinion and she needs to know what's happening in the current climate."

She's not concerned about any pushback from Trump, who said the Paris accord was a bad deal economically for the United States and who also called global warming a hoax. Trump had not mentioned Mund or her comment on the Paris accord on Twitter as of early Monday morning.

"He is our president and we need to support him," Mund said. "I may not agree with all of his opinions, but that doesn't mean I'm not going to support the president."

In an interview with The Associated Press before preliminary competition began, Mund, who lives in Bismarck, North Dakota, said her goal is to be the first woman elected governor of her state. She said she wants to see more women elected to all levels of government.

"It's important to have a woman's perspective," Mund, who had an internship in the U.S. Senate, told the AP. "In health care and on reproductive rights, it's predominantly men making those decisions."
She believes climate change is real and she wants more women at the governing table so that women have a larger voice in health care and their own reproductive rights. I don't know, you guys. I think our new Miss America might be sort of woke? I hope we don't find out five hours from now that she loves to use the n-word online.
A few more things – facially, she looks a bit Duggar-esque, right? Also, that is the biggest "bouquet" of roses ever, in the history of pageants. It's like they handed her a TREE.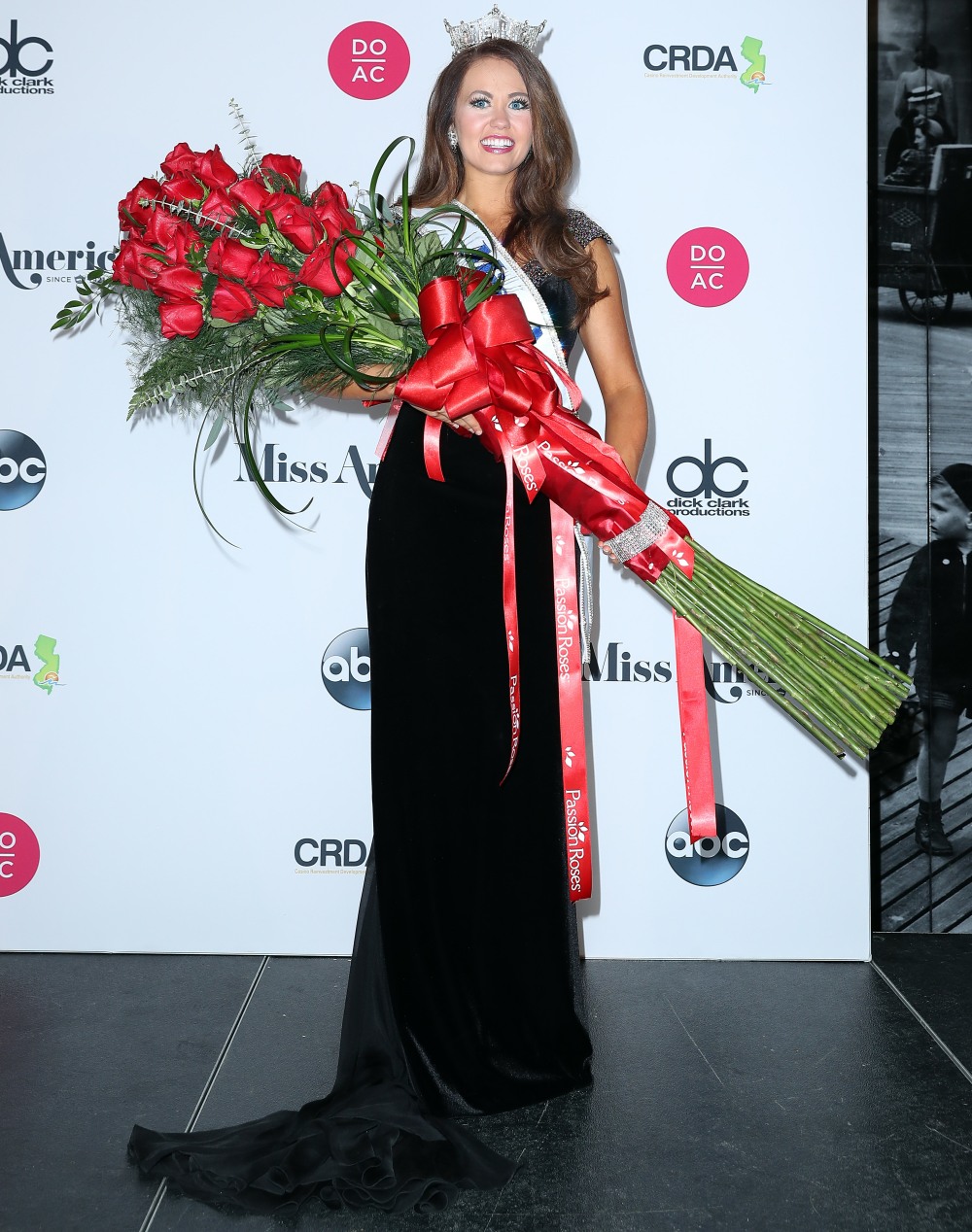 Photos courtesy of WENN.