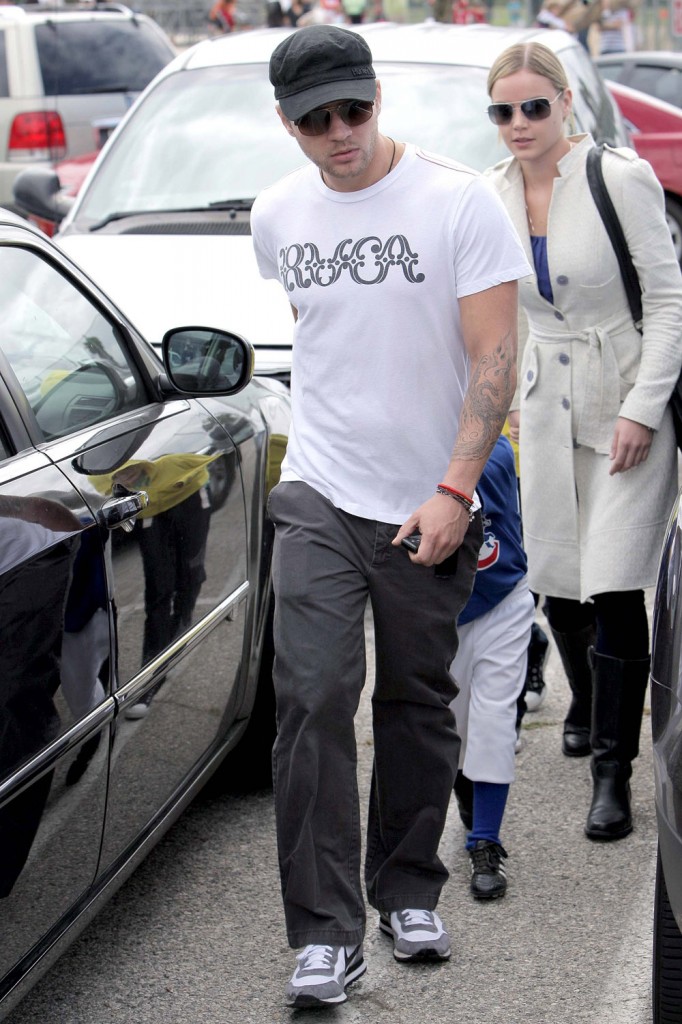 Ryan Phillippe may be planning to propose to Abbie Cornish, according to In Touch Weekly, which also had the story about Reese Witherspoon and Jake Gyllenhall's impending nuptials. It seemed like some In Touch editor was like, "Hey, let's have a story about how Reese's ex is getting married too!" If they really wanted to make it hilarious, In Touch should have had Reese and Ryan Phillippe having a double wedding – to other people! Shocking.
So In Touch is claiming that Ryan "plans to propose soon" and that "they basically are already married since they live together." Which I think means I'm married to my dog, since we also live together. My dog and I even sleep in the same room! Oh my God, we are married! Anyhoodle, these engagement stories come out every once in a while, and I don't put much stock in them. Especially since the last gossip about Ryan and Abbie was about Ryan's wandering eye in Cannes.
Ryan Phillippe has called his divorce from Reese Witherspoon "the worst time of my life," but these days, the 34-year-old seems to be in a much happier place. According to an insider, the actor and his longtime girlfriend Abbie Cornish, 26, are already to take the next step.

"Ryan has said several times that he wants to marry Abbie," the insider tells In Touch. "He plans to propose soon!"

The insider adds that it won't be much of a change because "they basically are already married since they live together."

They also won't be planning a splashy affair.

"Abbie wants a low-key wedding, nothing too huge, and so does Ryan," says the insider. The couple has even talked about having children of their own.

"Ryan thinks Abbie will be a great step mom to Ava and Deacon, and they want to have a baby together one day."
[From In Touch Weekly, print edition, June 22 2009]
The step-mom thing … will people get worked up over that? I hope not. Whether or not you think that Ryan's a cheater, I feel pretty good saying that he's a great dad, and he wouldn't bring the wrong woman into his kids' lives. And people don't get worked up about Jake Gyllenhaal being in the kids' lives – or maybe that's because we think Jake's so dreamy? I don't think Ryan's a bad guy, but I still think Reese deserved an upgrade. So does Abbie, for that matter.
Here are Abbie and Ryan with Ava watching Deacon's baseball game on June 6th. Images thanks to WENN.com .