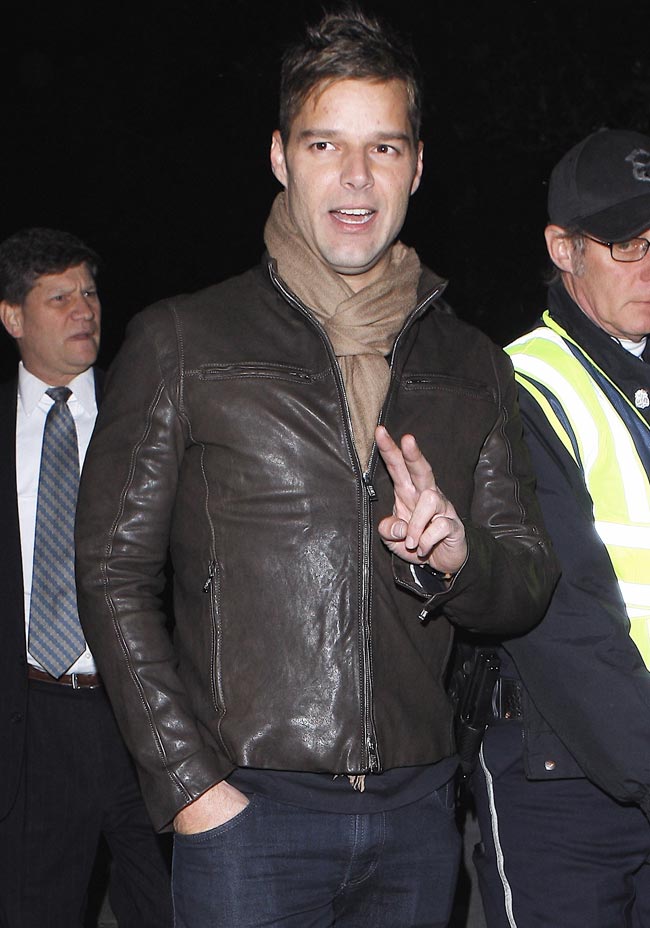 Singer Ricky Martin, 37, is quietly raising twin boys born through a surrogate. Little Valetino and Matteo are about ten months old and Ricky told People last year that he loves being a father and caring for his infant sons. He doesn't have a nanny or help with the twins, and just has a personal assistant so that he can fully devote himself to being a father. Martin sounds like he doesn't want to miss a moment with his sons and said that "everything they do, from smiling to crying, feels like a blessing." It's unknown whether he has a partner of either gender.
When the news came out that Martin was raising children presumably as a single father he received some criticism from a Catholic Cardinal from Honduras who claimed that "You can't just buy or rent life." There was also continued speculation over Martin's orientation, which he didn't address while introducing his sons last December. His personal life is his own business and if he wants to keep it private you can't blame him. He sounds like a loving, devoted dad to his sons and that's all that matters. No one bashes female celebrities for adopting or having children as single parents. It just doesn't seem fair to target a male for wanting to raise children and acting like his orientation should be any kind of issue.
Martin supposedly sort-of admitted he's bisexual in a recent Spanish-language interview in a TV magazine from his native Puerto Rico, saying his "heart could belong to a man or a woman":
Big Announcement For Ricky Martin?: Is Ricky Martin about to live his "La Vida Loca" in a whole new way? According to the latest issue of Puerto Rico's TV Aqui magazine, as reported by Perez Hilton, the singer told editor Saudy Rivera that "his heart could belong to a woman or a man." Either direction, we can't wait to see who ends up shaking his "bon bon" with!
[From NBC Chicago via PopCrunch]
If any of our Spanish-speaking readers could please confirm this statement with a link to the original article we would appreciate it. It's possible this is a misreported or misinterpreted rumor. If Ricky did say this, good for him for being open and honest about it. Maybe he's single now and looking for someone to help complete his family.
Ricky Martin is shown on 2/21/09. Credit: WENN.com