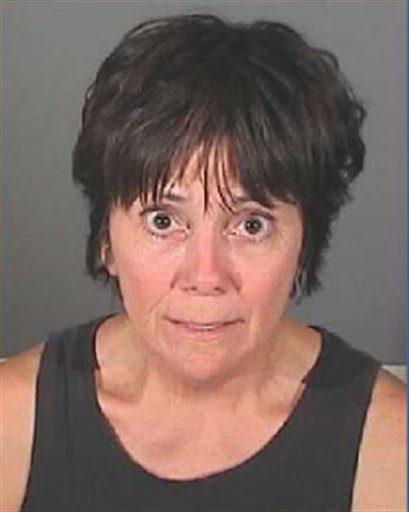 Joyce DeWitt, of "Three's Company" fame, has just passed an important celebrity milestone on the forgotten road to being nothing more than a "Family Guy" punch line. The actress, once almost famous for playing the uptight Janet to John Ritter and Suzanne Somers' much more likable characters, got her first DUI on the Fourth of July.
Joyce DeWitt is in trouble with da law.

The actress only best known for playing third fiddle to John Ritter and Suzanne Somers on Three's Company has been rung up by SoCal cops for apparently a little too much prefireworks celebrating on the Fourth.

DeWitt was busted Saturday around 4:30 p.m. on suspicion of DUI, El Segundo Police Sgt. Dean Howard tells E! News.

"An officer saw DeWitt drive a vehicle past a barricade intended to control vehicular traffic near a park," says Howard. "As the officer spoke with DeWitt, he observed signs and symptoms of alcohol intoxication."

DeWitt, 60, whiffed a series of field sobriety test and was hauled away to the station for booking.
[From E! News]
There's nothing funny about a DUI, but it's hard to pass up adding a bit of mockery to the news, as just about every report has had to make fun of DeWitt's less-than-active career while mentioning her legal troubles. According to TMZ, DeWitt was let off on $5,000 bail, while a few other sources say she was let out on her own recognizance.
Joyce DeWitt hasn't held up quite as well as her "Three's Company" costar Suzanne Somers. But then again Joyce probably doesn't pop 60 pills a day and all sorts of hormone creams either, so it's probably worth it. She looks more like a Ponds girl anyway. In the 25 years since "Three's Company" ended, Joyce has had 6 roles, according to IMDB. Hopefully this is just a one-time blip, and luckily no one was hurt.